Yamaha R15 V3 Indo 3000KM User Review - Imran Hossain
Published On 11-Jan-2021 10:58pm , By Ashik Mahmud
I'm Imran Hossain. I reside in Navaran, Jessore. I am currently using the Yamaha R15 V3. Today I will share my experience of the bike within 3000km of riding.
Before we start the main topic if you want to know r15 v3 price in bangladesh and all discount offers , news, review follow our FB groups, YouTube channel and website. I think you won't be disappoint after reading this bike review.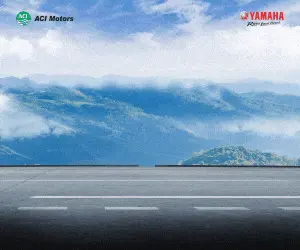 Yamaha R15 V3 Indo 3000KM User Review
The R15 V3 bike is my 40th bike. I have a lot of fascination for motorcycles and I try to nurture and keep my fascination going by continuously changing bikes. My favorite bike series was the Lifan KPR series. I have used a few KPR bikes.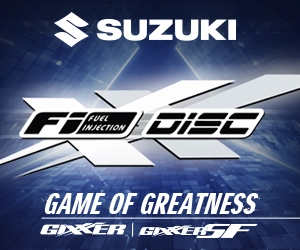 The only reason I bought the Yamaha R15 V3 Indonesia version was the fact that I wanted to experience a bike in the premium segment for along. I bought the unofficial version of the bike from Nahar Enterprise (Bangla Motor). I don't prefer purchasing official bikes at excessive prices.
I bought my bike for 5,05,000BDT. I paid 17,500BDT for registration and other costs to Nahar Enterprise. Nahar Enterprise took the liberty of sending my papers through courier. Thanks to Nahar Enterprise, my hassle of running around for papers was decreased ten folds.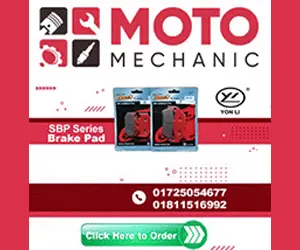 I had to hurry back to Jessore, due to some work, right after buying the bike. I couldn't pay attention to the break-in period due to my hurry. Thank goodness this was a premium segment bike, which allowed the bike to break-in quite smoothly even though I had to ride roughly. Everyone should try and maintain the break-in period of a new bike.
Yamaha R15 V3 Indo Review - Most Powerful Bike In Bangladesh
The day after I bought the bike, I rode over 200km. During this ride, I got a feel of the full performance of my bike. Since the journey with the Yamaha R15 V3 started on the Dhaka Mawa-Bhanga Expressway. The smoothness of the bike, torque, throttle response, top speed fascinated me.
What I like best is the slipper clutch and VVA technology of this bike. When I ride the bike at 100+kmph and need to overtake, you will hardly feel the downshift of the bike.
Because the only bike in Bangladesh with a slipper clutch and a variable valve technology is the Yamaha R15 V3. I love to tour. I like to enjoy beautiful Bangladesh. And only a bike can give me the pleasure of riding around freely. And I love to do bike tours.
I have an organization of my own. So, I don't get to ride a lot every day, but whenever I do, I go out for a tour. I want to travel around 64 districts of Bangladesh with this bike.
My wife convinced me to buy this bike. Her inspiration and support for me to chase my dreams have always been a driving force for me. Before buying the bike, I was emotionally broken for some reason. My wife's inspiration helped me get through it.
I have not done any service on the bike so far. It does not seem necessary to service this bike. However, regular maintenance such as properly and regularly changing engine oil, chain adjustment, chain lubing, cable clean, air pressure check, air filter clean, and many more. I do all of these at the right time. In my opinion, if these are done at the right time, your bike will give you maximum performance.
I'm not very interested in mileage. It is normal for sports bikes to have low mileage. However, the mileage of the Yamaha R15 V3 Indo bike has surprised me. The mileage of the Yamaha R15 V3 Indo bike is truly astonishing.
Even after so much throttle response, top speed, torque, I got 40+ kmpl mileage on the bike. I got 45+ kmpl mileage on the highway.
In the bike, I use Motul fully synthetic engine oil of 10w40 grade. I am getting very good performance. I believe the performance of a bike depends a lot on the engine oil, which is why I change the engine oil of my bike at the correct time. Yamaha R15 V3 Indo requires 850 ml of engine oil. I use 900 ml of engine oil when changing the oil filter.
No parts of the bike had to be changed so far. But I have modified the bike quite a lot. I have also added GearX's O ring chain for better performance.
I like my bike very much, which is why I decorate my bike in my way. With the bike, I got the highest speed of 135kmph. I did not try more because of my weight.
Some pros of Yamaha R15 V3 -
Looks
Mileage
Torque
Slipper clutch
Balance
Some cons of Yamaha R15 V3 -
Back pain on a long ride
Low powered headlight
USD suspension at the front
Turning radius
After-market products are excessively priced
I have had a few long tours with the bike. The longest tour was Jessore to Dhaka to Kishoreganj. That tour was about 800km. I got good performance. That tour was very memorable to me. I bought the bike to tour all of Bangladesh. So, most of my tours are bike tours.
The Yamaha R15 V3 Indo bike is a fully dedicated sport bike. It is okay for riding 10-20km per day, but riding it for hundreds of km is a bad idea. Road conditions in Bangladesh are not very suitable for full sport-bikes.
But speaking of hobbies. My ambition of riding sport bikes and touring has put me in a dilemma, which is why I compromised. The back pain of the bike seems to be harmful to long rides. And it would have been better to reduce the price a little by reducing the Tax. All in all, I am satisfied with the bike.
So in the end if you want to buy this master bike from Bangladesh visit Yamaha showrooms & if you want to know more Yamaha motorcycles prices ,spec, details information then our Yamaha brand page.
Written By: Imran Hossain
Published by Ashik Mahmud
You might also be interested in