Honda MotoGP Rider 2019 : Jorge Lorenzo
Published On 20-Feb-2019 08:27am , By Ashik Mahmud
Jorge Lorenzo is a 3 times MotoGP World Champion and will be racing alongside Marc Marquez in the year 2019 for Repsol Honda MotoGP team, today we will see a brief history of his MotoGP career.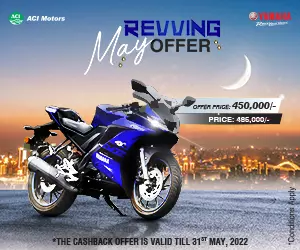 Jorge Lorenzo is a Spanish MotoGP rider. He became champion in the 250 cc category in 2006 & 2007. Then he took the crown in the premium division in 2010, 2012 & He also became Runners up 3 times in his MotoGP career. In 11 years of his career in MotoGP he raced in 118 events and took victories 47 times with 43 pole position. He has been on the podium 114 times and took fastest laps 30 times. Many recons that after Rossi in the current field Lorenzo is the 2nd best Motogp rider of this generation. Unlike his team mate Marc Marques who has an aggressive riding style the riding style of Lorenzo is very smooth. He has a finesse riding style. He often let the bike to under steer and then covers a large area to pick up the bike and make it straight sooner. His riding style is very flexible unlike his current team mate.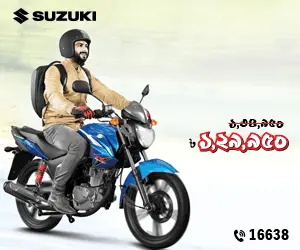 Over the years he had many big races with his arch-rival Valentino Rossi. The rivalry went so far that Rossi then moved to Ducati at the end of 2010. Some of Lorenzo's ride is tough to forget like the Dutch GP of 2013. Jorge Lorenzo had a practice crash which broke his collarbone on practice, he had an operation having screw and plate installed in his shoulder and came to attend the race on Sunday. Although he finished P5, 15 seconds behind the winner but many applause his courage & determination as racing with that type of injury and pain isn't the world best or easy thing to do. In MotoGP Repsol Honda team joined back in 1995 with 3 riders in their lineup. The first bike was a 2 stroke NSR500. They won their first World Championship in the year 2002 & since then they have won around 9 World Title.
Big MotoGP starts like Mick Doohan, Takuma Aoki, Sete Gibernau, Valentino Rossi, Nicky Hayden, Dani Pedrosa, & Marc Marquez all raced with Repsol Honda team. In 2002, Valentino Rossi joined team with Honda RC211V and dominated the season by winning the championship. In fact, Valentino Rossi won the world championships in 2002 & 2003 with Repsol Honda Team where Nicky Hayden joined in 2003. In the year of 2004, Alex Barros joined with Hayden but did not get any win. At the next year of 2005, Max Biaggi joined the Repsol Honda Team with Hayden & Hayden got his first MotoGP win in his home race finishing overall third.
In 2010, there was six RC212V in MotoGP. At 2011, Pedrosa, Dovizioso & Casey Stoner was the teammate and got the sponsorship from PT Astra Honda Motor through their brands "One Heart" & "Satu Hati". Pedrosa & Casey Stoner continued in 2012 & got Marq Marquez as his teammate in Repsol Honda Team in 20013. Unfortunately, the team lost the sponsorship of "Satu Hati" & "One Heart". In 2014, Marquez became the youngest rider to win ten successive race in MotoGP and returned the sponsorship of "Satu Hati" & One Heart". For 2015, Redbull became the main sponsor of Repsol Honda Team where Pedrosa & Marquez remained with the team till 2018.
In the year 2017 Bangladesh Honda Pvt Ltd showcased the Repsol Honda MotoGP bike at Indo Bangla Automotive Show 2017. It was a nice moment for most of the bikers who watched those beast in front of the TV set. In the year 2019 mathematically Repsol Honda Team has the strongest team on the grid with Marc Marques & Jorge Lorenzo having between them 8 world championships. The season will start on 10th March 2019 at Qatar and I think the inter team battle is something we will be looking forward to.
Published by Ashik Mahmud
You might also be interested in