Generic Cafe Racer 165 Ramada Offer - 2 Years Of Registration Fee Free
Last updated on 23-Nov-2023 , By Arif Raihan Opu
Speedoz Limited is the official distributor of Generic Café Racer 165 in Bangladesh. Speedoz limited came up with an offer for the Generic Café Racer 165 and the retail price of this bike is 1,99,900 BDT.
Generic Cafe Racer 165 Ramada Offer - 2 Years Of Registration Fee Free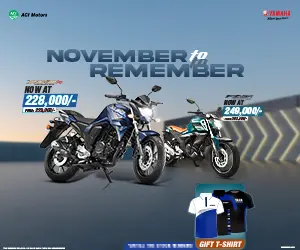 Speedoz is giving 2 years of free registration with every purchase of Generic Café Racer 165. This offer will continue through the entire month of Ramadan.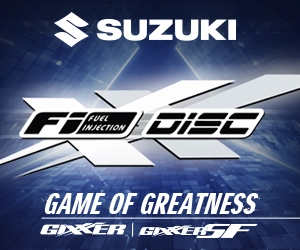 Also Read: Generic Cafe Racer Bike Price In Bangladesh At A Glance | BikeBD September 2023
Generic Café Racer 165 is one of the stylish and finest café racer motorcycles in Bangladesh. It has been two years since Generic Café Racer rolled on the street of Bangladesh.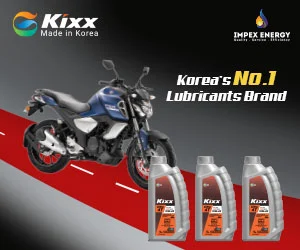 Also Read: All Cafe Racer In Bangladesh
This bike has a powerful engine which is 164cc oil-cooled engine, it can produce 15 BHP @ 8000 rpm and 14 Nm torque @ 6500 rpm. The power is quite adequate compared to other bikes of this range. It has a possible mileage of around 30-35kmpl on average.
Click To See Generic Cafe Racer 165 First Impression
Generic Cafe Racer 165 also has a basic wet multi-plate clutch system. There are 6 gears for the transmission, which is great for the top speed and power delivery of the bike. The bike's top speed is expected to be around 110kmph.
Also Read: Top 7 125cc Cafe Racer Bikes In Bangladesh At A Glance

During this Ramadan period, Speedoz limited will give you a 2-year free registration with every Generic Café racer & customers will get 4 free services & 2 years of a 20,000KM engine warranty.
If you are a café racer lover then Generic Café Racer 165 will be a good option for you, This offer will help to buy one of the stylish café racer in town.
If You want to Find Generic Bike price in Bangladesh and Generic Bike showroom near you visit BikeBD.Com. Stay with us for more update motorcycle news.
Published by Arif Raihan Opu
You might also be interested in