Honda Is Giving Away Eid-ul-Adha Cashback Offer!
Published On 05-Jul-2020 10:32am , By Raihan Opu
Honda Is Giving Away Eid-Ul-Adha Cashback Offer!
Bangladesh Honda Private Limited is giving away Honda Eid ul Adha Cashback Offer in this Eid season! This cashback offer will be applicable to mostly popular commuter bikes from Honda and the cashback will be up to 8,100 Taka!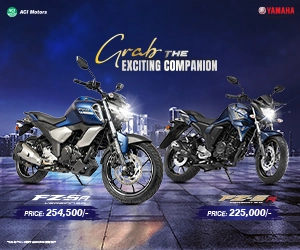 Honda Eid-ul-Adha Cashback Offer 2020
In this cashback offer, Honda is giving away up to 8,100 Taka cashback on their most popular commuter bikes. They are giving away 8,100 BDT cashback on Honda Livo Disc brake variant, and 3,100 BDT cashback on Honda Livo Drum brake variant. Honda CB Shine SP gets a cashback of 5,000 BDT, while Honda Dream Neo customers will get a 2,100 BDT Cashback. This Honda Eid-ul-Adha cashback offer has started since the 1st of July, 2020, and will go on till further notice from the company. This Cashback offer can be availed throughout all Honda Motorcycle Showrooms in Bangladesh.
The most interesting bike in this Offer is definitely the Honda Shine 125 SP. Honda Shine 125 SP was a long-anticipated bike in Bangladesh, and after a long wait this stylish and modern commuter was launched in Bangladesh, and now it gets a cashback on its regular price. Honda Livo has been one of the most popular 110cc bikes in Bangladesh for some years now. Since its launching and refreshed model, along with price reduction, combining with the features, performance, style, and reliability of this bike has made it really popular amongst all other commuters. And now this up to 8,100 BDT cashback offer will certainly help people who want to buy this bike in this Eid season.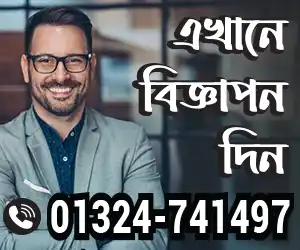 situation has once again shown us the importance of good hygiene and the benefit of a personal vehicle. All the experts throughout the whole world are suggesting against using public transport and is advising people to use their personal mode of transportation like Bike, car, cycle, and even walking. So many people are looking forward to buying their own bike or cycle, and these kinds of Cashback offers from Companies like Honda will certainly help them a lot!
Creating a value of life isn't easy. But creating life valuable is easy. So I tried to creating value and make an impact. I like to work in a team that is cooperative and helpful. I like to share my knowledge and skills for the betterment of the company. Always find out the opportunities and use in a proper way.
You might also be interested in