Suzuki Gixxer 155 20,000 KM Riding Experience - Rimon Mahmoud
Published On 07-Apr-2022 01:58pm , By Raihan Opu
Hello Biker I'm Rimon Mahmud. I live in Rajshahi city. Today I will share with you the 20,000 km riding experience with my Suzuki Gixxer 155 bike.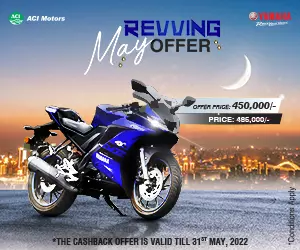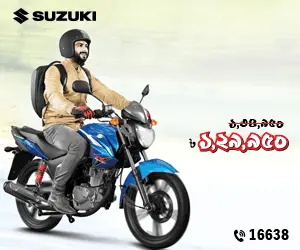 It was June 2019 and I was planning for a bike, I was a new rider that time with less riding experience. So I need a bike with great braking and balance. Then I ask people for suggestions to buy a bike.
The majority of people told me to go for Yamaha FZ-S V2 Or Suzuki Gixxer 155 Dual Disc. So I visited both of the company showrooms and I was impressed by both bikes.
Click To See Suzuki Gixxer 155 Review Bangla
Now There comes the budget, my budget was 2,30,000 TK. The Yamaha FZS was 2,35,000 Tk showroom price extra 13000/25000 Tk will be added with that price for registration. So it was far away from my budget.
Then I was planning for Suzuki Gixxer 155. In my Opinion, Suzuki Gixxer has been a great bike since it launched. Because of It's looks, design, quick acceleration, and break and balance are very good.
Finally, it's August 5, 2019 I brought my first Bike Suzuki Gixxer 155 Dual Disc black (2018) model. Since then I have ridden more than 20400+ Km.
Now here is a riding experience review of mine -
Break: It has a great breaking capacity, and the front and rear brake gives awesome breaking feedback, it's good for Bangladeshi road situations.
Balance: It has a wide Radial rear tire in front and rear but this tire is only for on-road use. Its off-road performance is not good in my opinion.
Looks: Actually looks vary from person to person but in my opinion, this is one of the best bikes for looks in this budget.
Build Quality: I think this bike is good in terms of build quality, as Suzuki is a reputed brand. and Japanese bikes are known for Their quality.
Mileage: I have got a mileage of 48 km, because of good maintenance.
Pros:
Breaking

Balance

Mileage

Comfort Seat

Build Quality
Cons:
Uncomfortable pillion seat.

High Maintenance.

The engine is the same for an updated version.

As it is an Air cool engine as before, If you ride 50 km at a time it will overheat.
This was my Suzuki Gixxer 155 bike, with twenty thousand + kilometers of riding experience.
To see the details Suzuki Bike price in Bangladesh and Suzuki Bike showroom near you visit BikeBD.Com. Stay with us for more update motorcycle news.
You might also be interested in