Honda CD200 Roadmaster
Published On 11-Feb-2013 06:02pm , By Shuvo
A motorcycle like HONDA CD200 ROADMASTER is always awesome when you riding in a Bangladeshi road (Source). It's may be the most used motorcycle in all over the world specially the developing countries like Bangladesh and Pakistan.
Honda CD200 Roadmaster
Though it was released in 1981 but it can easily attract peoples by its tremendous performance. Actually we all know about the quality of HONDA bikes so the overall performance of HONDA CD200 ROADMASTER is not much different from other HONDA bikes. Let's give a look of full specification of HONDA CD200 ROADMASTER. Actually it's the upgraded version of HONDA CD185.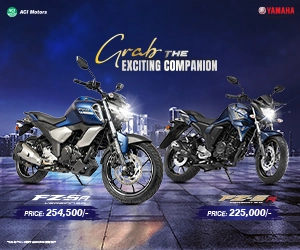 DESIGN
The design of HONDA CD200 ROADMASTER is simply well .Though it's the upgraded version of CD185 but no attractive changes is happened in this bike. You can't expect the design of HONDA CBR150 in a bike of 1981 .
The bike is available in three colors red, blue and black .But in Bangladesh red color bikes are mostly seen in the road. The bike is equipped with a ring-shaped headlight and an analog speedometer. Diamond type steel made frame is used in HONDA CD200 ROADMASTER.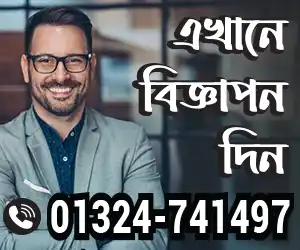 ENGINE and CLUTCH
HONDA CD200 ROADMASTER has a motorcycle engine of twin cylinder, 4-stroke 194cc air cooled engine. The bike can get a max power of 16.50 hp @ 9000 rpm . Wet plate clutch is used in this bike. Kick start and Electric start both are used in this bike.
By this you can get the feel of both kick start and electric start which is using only in most latest and most modern technically advanced bikes. 4-speed manual transmission system is used on this bike. But to realize the engine power you need to ride on this bike.
TYRE and BRAKE
Front tyre dimension of this bike is 3/0-17 and rear tyre dimension is 3/0-17.Drum brake system is used in both side of the bike. Actually the tyres of HONDA CD200 ROADMASTER are specially made for African and Asian roads . That's why the bike first released in Africa then Pakistan.
Also Read: Yamaha FZS Fi V2 Review
After that the bike turned the most selling bike of Pakistan. As a result the bike got a huge popularity in Bangladeshi market also. So the durability of the tyre is simply good but it can't give you good service in rough road.
FUEL CONSUMPTION and SPEED
The bike is not enough fuel efficient. It gives a mileage of 30-40 kilometer per liter. But if you consider the situation of 1981 then it's definitely well. Actually Honda is the maker of best bikes but they have a tendency of sacrificing mileage issue instead of speed and performance. But on that time it was considered as a great mileage from a great bike. The top speed of this bike is 112 kilometer per hour. You can't expect a high top speed from a bike of 1981.
PERFORMANCE
It can be a good choice of Bangladeshi bikers specially the people who lives in village. They can use it for short distance. Because in 2013 its look unfit in city roads .
The overall performance of this bike is quite satisfactory than the other 200cc series bike released 1981. Although the bike is very much suitable for Bangladeshi road. But the tyre may give you problem.
OTHER FEATURES
It has some exclusive features such as large mudguard used in both front and rear. Though the analog speedometer is not much attractive but someone must be impressed by twin chrome exhaust.
It's an amazing feature and by adding this Honda is surely go one step ahead than others on that time. It has an well shaped handle bar which is very essential for a comfortable ride and a fuel tank with Honda logo turned it one of a most beautiful bike of Honda.
FULL SPECIFICATION AT A GLANCE
| | |
| --- | --- |
| Model | Honda CD 200 Road Master |
| Capacity | 194.00 cc |
| Engine type | Twin, four-stroke |
| Power | 16.50 hp (12.0 kw ) @ 9000 RPM |
| Top speed | 112.5 km/h (69.9 mph) |
| Valve per cylinder | 2 |
| Fuel control | OHC |
| Ignition | Battery |
| Cooling system | Air |
| Gearbox | 4-speed |
| Clutch | Wet Plate |
| Frame type | Steel |
| Front tyre dimensions | 3/0-17 |
| Rear tyre dimensions | 3/0-17 |
| Front brakes | drum brake |
| Rear brakes | drum brake |
| Dry weight | 140.0 kg |
| Starter | Electric & kick |
| Color options | Black, Black/Gray, Red, Blue |
The bike is specially manufactured for some specific areas and it was one of a bestselling bike in Pakistan and Africa .It also got popularity in Bangladesh.
At last we can say about this bike is HONDA CD200 ROADMSATER is a legendary motorcycle from a legendary company.
You might also be interested in