Honda CBR150R 2016 Repsol Editon Ownership Review By Tahmid
Published On 16-Aug-2017 12:30pm , By Saleh
Hello everyone! Best wishes to all. I am Tahmid Hasan, a student of North South University. For a long time I wanted to write a review of my Honda CBR150R 2016 (Repsol edition). So, today we will discuss a long review of 14 thousand kilometers running Honda CBR150R 2016 Repsol Edition (Source).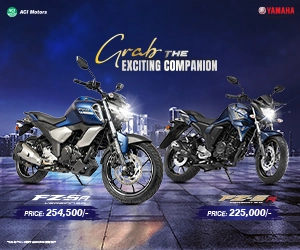 Before buying CBR, I used the Yamaha FZs. I bought this bike on June 29, 2016. It was from the first lot of Repsol in Bangladesh. Very few people knew this bike. Before buying this bike I saw its specification from the internet. As a result, my desire for the bike increased.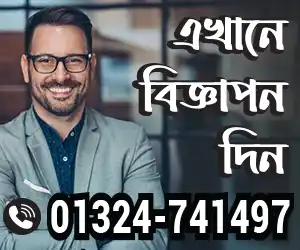 Since BHL did not have this bike, I have bought a bike through an outside importer. Because of buying in the beginning, the bike was bought at a little higher price than the current market price. With registration, the cost was 5 lakh 39 thousand BDT.
It was first introduced in Indonesia starting in early 2016. Previously the old version of this bike was in the market. From the previous model, this new model has undergone many changes. This model has been changed in many cases starting from Look, Design, Engine, and Headlight.
The engine of Honda CBR150R 2016 is a single cylinder DOHC water cooled engine. The same engine was used in Honda CB150R Streetfire . This engine is managed by a number of sensors. The engine produces 17.1 bhp and 14.4 torque and there is no vibration in the engine. the bike weighs 135 kg and has the oil capacity of 12 liters. It has 100 / 80- 17 front and 130 / 70- 17 sized tires in the wheels.


The CBR150R 2016 Repsol Edition Bike Feature:
New LED Headlight
Tuss frames
Pass Light Switch
Gear indicator meter
Security key shutter
Automated Headlight On (AHO)
Nissin brand brake caliper
Both wheels Sunstar brand break disk
LED indicator lights
Soft Self-Start Switches
Average mileage meter in the counter
New design silencer fitted with aluminum cap.


Honda CBR150R 2016 Repsol Edition - Positive Sides:
Brake: I noticed the amazing performance of NISSIN brand caliper and Sunstar brand disc. Especially the two-wheeled brakes can be stopped and the slip does not cut.
Riding Position: I have been riding for long but still does not hurt on the waist or back. I did not feel much pain with a 410 kilo ride in a day with this bike.
Acceleration and top speed: Throttle Response is great because it reaches 0-100 in 10 seconds and achieves a top speed of 145kmph.
Suspension: On road or off road, the suspension absorbs it all. as a result, long rides don't hurt the waist.
Aerodynamic: It's Aerodynamic kit has an effective role in the aerodynamics . Especially the bike can be run on the road with ease.
Mileage: Its mileage is 35-37 kilometers per liter in the city. And on the highway there are 40 kilometers per liter.


Honda CBR150R 2016 Repsol Edition - Negative Sides:
Timing Chain Adjuster: Timing Chain Adjuster needs to be changed in a very short time. Because, in 5000 kilos, I get the sound of the timing chain. Then I changed it on the advice of a mechanic. Many others like me have suffered from the same problem.
Chain & Sprocket: Normally common quality standard chain causes the chain to disappear in a very short time. After running several months, I have put SSS brand O- ring chain in the bike As well as putting 15 teeth and 46 dental sprocket in front. There has not been any problem in the chain since then. This chain can be run with 3000+ kilograms.
Color of the wheels: The color of the rim is too thin, the color of the wheels gets down even with light touch.
Race Steering Kit: Because of the bad condition of the roads, this ball racer does not last long. I changed it to 13500 kilo once. It's a very subtle thing. So, if the problem is detected, then you should switch it the help of a well experienced mechanic.


Break-in periods and Engine Oil Changes:
At the beginning I adhere to the bike's break in period. The RPM never raised above 5000 in the first 1600 kilo runs. In this early period I used Honda Mineral Engine Oil for a period of . After 500-600 kilos, I changed the table. When the bike ran 5000 kilos, I started using synthetic engine oil. Currently I'm using Mobil 1 Racing 4T 10w-40 and changed the engine oil After 2000 kilos. Many people drive 2500-3000 kilos with this engine oil, but I care more about my bike.
At the end of the day I'm happy with my Honda CBR150R 2016 Repsol Edition. It is My companion From small hours to highway ride, and so much more. Since childhood I had a fascination for a sports bike, then finally this Honda CBR150R 2016 Repsol Edition (K45G) bike meets my dream. The rest of the way ahead. Hope you enjoy reading this article. Thank you all. Written By: Tahmid Hasan
FAQ - Frequently Ask Question
1. Which is the latest bike of Honda In Bangladesh?
Ans- Honda Has many awesome bikes in our Bangladesh and also these bikes are so much popular for their built quality and performance. Recently they launch "The New Honda CB Shine SP" & "Honda CBR 150R ABS".
2. What is the price of Honda bike In Bangladesh?
Ans- There are many bikes and scooters of Honda In our country. The price of the bikes and scooter is different from each other. We already have an article and a page about all the Honda motorcycles and scooters price. The Article is "Honda Bike Price In BD".
3. Which is the best fuel efficiency bike from Honda?
Ans- First of all we know there are 80-160cc Honda bikes in our country. So if I say that 80cc is the best fuel efficiency bikes in Honda but on condition of looks and design the 80cc is not good enough for this modern age. So by thinking all circumstance I would say that "Honda CB Trigger" is the best fuel efficiency bikes in Honda.
Useful Article You May Like:
Read By Category:
For further updates keep visiting our website and subscribe to our BikeBD Youtube channel, and also eye on our BikeBD Facebook Fanpage. To see the details of Honda Bike prices in Bangladesh and the Honda showroom addresses near you visit BikeBD.Com.
You might also be interested in