Hero Splendor Pro-Best 100cc Motorcycle In Bangladesh?
Published On 10-May-2016 04:39pm , By Saleh
In the category of commuter 100cc motorcycle is very much popular in Bangladesh. Very recently we have published one of popular 80cc motorcycle detail in our site. Sequentially in response of the enthusiasts query we are here again with Hero Splendor Pro -Is the best 100cc motorcycle in BD?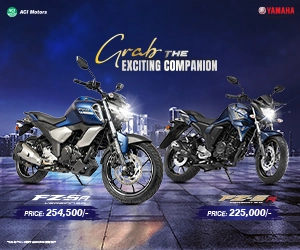 Most of the motorcycle companies of Bangladesh have been marketing competitively nice featured model of 100cc motorcycles. Most of them were rolling on the road from many years. Some are also quite newer than others.
Considering on road performance from years and upon user's confidence and satisfaction one product we could easily sort out to be the better or near to best. That is Hero Splendor Pro.
Hero Splendor Pro is the far most and very straightly better option in its class considering track result, reliability, user satisfaction, also price & services. So till now we can sketch Hero Splendor Pro as the best 100cc motorcycle in Bangladesh.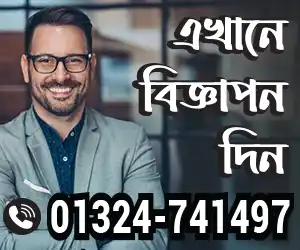 From over a decade this model just satisfying our commuter users. So only very few of other models have the successful story like Hero Splendor Pro; let's get more detail about this triumphant.
Hero Splendor Pro Specifications
Backtrail of Hero Splendor Pro
Hero Splendor Pro is the revised & re-badged version of the previous Hero Honda Splendor. The engine of the motorcycle was designed by Hero Honda in cooperation with India and Japan. Afterward, Hero Motocorp settled out of Honda and badged the product as Hero Splendor Pro.
So you can understand most of the significant parts and technology of Hero Splendor Pro came from Honda. Sequentially, no way to question the quality and performance of Hero Splendor Pro within its class.
And you are better known than Hero Splendor Pro is doing very nice on our road for many years. The track performance is now proven for Hero Splendor Pro.
Moreover, after rebranding the Hero Splendor Pro got some new looks and features to make a different appeal carrying the brand name Hero. So, new Hero Splendor Pro is now more attractive and more featured.
The new 2016 version of Splendor Pro is now more appealing with enhanced features. Hence let's take a look upon the enhanced features.
• APDV engine for more efficiency, power and performance • Self start with kicker • New MF battery for hassle free maintenance • All alloy rim on both front and rear wheel • Optional carrier at rear & new Sharee guard • New design of odo console with enhanced feature • All new color scheme and graphics • Wider range of color than before
What Makes The Hero Splendor Pro Better?
Guys you know there are many 100cc models of motorcycle in the market. Some models are featured more than Hero Splendor Pro in some other point of view. So question rises what makes difference between Hero Splendor Pro and others. Here I have figured out some reasons which still carrying user's faith on Splendor. Please take look.
• Hero Splendor Pro has the reliable engine with proven capability which designed in cooperation with Honda • Proven previous track result from various types of satisfied users. • Flawless and same flow of performance from over a decade. • Quite same flow of fuel efficiency, mileage and reliability at its lifetime. • Very low maintenance. • Countrywide sales after service. • Easy available of spear parts and comfortable price of spear parts. • Good resell value all over the country. • All age and gender of rider can ride this bike very easily. • Hassle free ride anywhere at most of the environment.
So readers you can understand why this commuter comes first in choice when customer thinks to buy a commuter like Hero Splendor Pro. Again some of you may argue as other companies are also bringing some nice featured 100cc motorcycle and those are more featured than the Splendor pro.
You may ask, are those not in position to be best? In answer I should say, yes they may gain better position in upcoming days but they have to own the faith of the commons with their performance as Splendor doing from over a decade. Moreover comfortable price of bike and spare parts is a vital issue.
Whatsoever we also want to see some competitive rivals of Hero Splendor Pro where the benefit is ours where our riders will get variety of quality machines.
So readers, that was our discussion on Hero Splendor Pro-The best 100cc Motorcycle in BD. Wish you have enjoyed it. If you have any argue or any question on our discussion, feel free to ask with our bellow commentary box. Stay connected with us through our site, FB page and official discussion group. Thank you all.
To see the details of Hero Bike Prices In Bangladesh and the Hero Motorcycle Showroom Addresses near you visit BikeBD.Com. Stay with us for more updated motorcycle news with our Facebook Fan Page & Do Subscribe to our BikeBD Youtube Channel.
Related Articles You May Like:
Read By Category:
You might also be interested in