Hero Dhaka Motorbike Show 2014
Published On 25-Sep-2014 10:53am , By Shuvo
Finally after months of speculation Bangladesh Event Management Services (BDMES) has launched "Hero Dhaka Motorbike Show-2014. The motorbike show will be holding on the Dhaka International Trade Fair (DITF) field just behind Bangabandhu International Conference Center (BICC).
The motorbike show will go on from 25th September to 28th September 2014 and will be open for all age people from 10 AM to 8 PM. You have to pay an entry fee to get inside the motorbike show.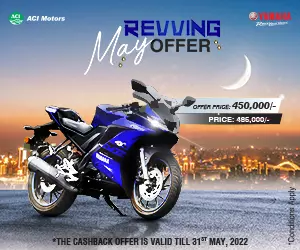 The title sponsor of the show is Hero Motocorp. While Nitol Motors limited is the co sponsor of the show. Media partner Prothom Alo, Daily Star, R TV and ABC Radio. I Digital is the event management group.
The main motto of this motorshow is to have bike enthusiast under a shed so that they can view or get to know different brands at a time. Sadly many well known motorcycle brand didn't come in the show but we hope that in the future we will get to see all the bike companies under one shed.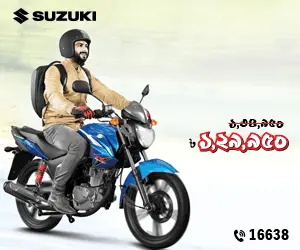 The Participate:
HERO MOTO CORP
Hero has been in Bangladesh for a very short time and within this short time they have increased their part of the market share. With every Hero Motorbike purchase from the fair Nitol Motors Limited is giving away some gift item. They have the widest range of products with 16 different models are displayed on the fair.
Hero will give three exclusive gifts to three lucky winners at the end of the show. They are displaying Hero i Smart which according to them is one of the most fuel efficient 100cc bike on the road. Also on display is Hero Xtreme, which is something I will test ride after the EID holidays.
UM is an American brand and they are assembling their bikes in China. We have already done a TEST RIDE review on sports bike UM Xtreet and they are probably the biggest vibe in this show. First they have brought some cool cruisers in this fair, secondly they have brought two new Xtreet bikes in this fair which they believe is much more powerful and fuel efficient than the current models.
Bronze LTD the importer of UM motorcycles are saying that they are giving away special discount on their bikes during this 4 days motorshow. I personally liked the design of the new Xtreet that is on the show, it is much better looking than the old one and I really can't wait to hitch a ride on it very soon.
SYM
Sym is the only bike company in the show that is displaying 3 different types of scooty on the fair ranging from 1,38,000 BDT to 1,50,000 BDT. They are also displaying their only bike Wolf which now comes with duel hydraulic.
SHAFIQ MOTORS
Shafiq motors have the biggest display of performance bikes in their shed. They bought Keeway, Katana, Regal Raptor, Frantic, Yume Japan.
RAHIMAFROOZ
Rahimafrooz is one of the oldest distributer of Castrol Engine oil in Bangladesh. They have Castrol Active 4T 20W40 & to my joy 20W50 engine oil in here. Also they are displaying Luca bike batteries and Dunlop bike tyres.
MJL
Mobile Jamuna Limited is in the bike show with their product Omera. They have Omera 10W30 and 20W40Â engine oil and Omera grease alone with CNG engine oils in the fair. They also have Mobil engine oil for cars and bikes.
GAZI TYRES
Gazi tyres are in the show with tyres for bikes, cars and trucks.
Also in the show are NV Agencies who are displaying spare parts of bikes, Dui Chakka , here were a stall for BNO but am not sure what is that for, MAF Motors who are the importer of Bennett Motorcycles also has as stall but not sure when they will display their bikes.
And finally for the first time ever we managed to get a stall of our own in the show so that we can cover up everything that happens in the show. You can also order Roadiesgear motorcycle accessories through our BikeBD stall. We want to thanks Hero Motorcorp, BDMES and I Digital for their support. Hope to see the bikers of Dhaka city in the Motorshow for the next 3 days.
You might also be interested in