Unveiling the Potential of the Runner Turbo 125's Mileage
Published On 14-Jun-2023 11:52am , By Jahid Hasan Jojo
The Runner Turbo 125 boasts an impressive mileage of 50 kmpl. Its efficient design and advanced engineering ensure fuel conservation and cost-effectiveness. With this motorcycle, riders can enjoy a smooth and enjoyable experience while saving money on fuel expenses. The Turbo 125's fuel efficiency also contributes to a greener environment. This sleek and comfortable choice entices riders seeking style and performance.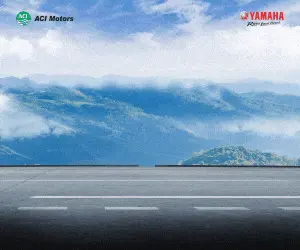 The Runner Turbo 125 is a sleek and stylish bike that not only impresses with its design but also with its impressive fuel economy. This 125cc-powered motorcycle achieves a remarkable balance of power and efficiency, showcasing exceptional engineering and performance. Let's delve deeper into the potential of the Runner Turbo 125's mileage and explore why it stands out in the market.
Efficient Engine Technology
At the heart of the Runner Turbo 125 lies an advanced and efficient engine. With advanced technology and precision engineering, this bike's engine optimizes fuel consumption, delivering an exceptional balance of power and efficiency. The 125cc engine harmonizes power and fuel efficiency flawlessly, catering to both urban commuting and extended journeys with utmost perfection.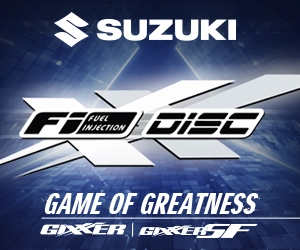 Aerodynamic Design
The design of the Runner Turbo 125 plays a crucial role in its fuel efficiency. Its aerodynamic bodywork reduces wind resistance, allowing the bike to glide through the air more effortlessly. The sleek lines and carefully crafted curves not only enhance the bike's appearance but also contribute to improved fuel economy.
Optimized Gear Ratios
Another factor that sets the Runner Turbo 125 apart is its well-calibrated gear ratios. The transmission system is designed to ensure that the engine operates at its most efficient levels across various speeds. This means that the bike can maintain its performance while consuming less fuel, resulting in an impressive mileage figure.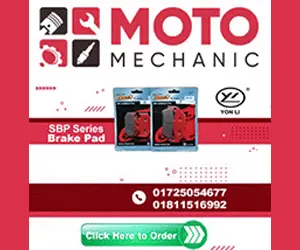 Lightweight Construction
The Runner Turbo 125 boasts a lightweight construction, which further aids its fuel efficiency. By reducing the overall weight of the bike, it becomes easier for the engine to propel it forward, requiring less energy and fuel. This lightweight design also enhances the bike's maneuverability and agility, making it a joy to ride through city traffic.
Smart Riding Features
The Runner Turbo 125 comes equipped with smart riding features that promote fuel-efficient habits. The bike features an eco-mode indicator, which provides real-time feedback to riders about their riding style and fuel consumption. This allows riders to adjust their riding techniques to maximize fuel efficiency and achieve even higher mileage.
Regular Maintenance and Care
To fully unveil the potential of the Runner Turbo 125's mileage, it is important to prioritize regular maintenance and care. Following the recommended maintenance schedule, maintaining tire pressure, and using quality engine oil optimize the bike's performance and fuel efficiency. Additionally, keeping the bike clean and well-maintained contributes to smoother operation and better mileage over time.
With its impressive combination of efficient engine technology, aerodynamic design, optimized gear ratios, lightweight construction, and smart riding features, the Runner Turbo 125 is a motorcycle that excels in terms of mileage potential. Whether you are a daily commuter or an adventure enthusiast, this bike offers a reliable and fuel-efficient option.
Opting for a fuel-efficient motorcycle saves money and the environment. The Runner Turbo 125 not only meets these requirements but also provides a thrilling riding experience. So, unleash the potential of the Runner Turbo 125 and embark on your next adventure with confidence, knowing that you are getting the most out of every drop of fuel.
The Overall Runner Turbo 125 is a highly popular bike manufactured by Runner, a well-known motorcycle brand. This bike has gained significant recognition and appreciation from riders and enthusiasts alike.
Published by Jahid Hasan Jojo
You might also be interested in