Haojue DR160 Test Ride Review By Team BikeBD
Published On 23-Nov-2020 06:27am , By Raihan Opu
When it comes to Chinese Bike Company we all think of names like Lifan, Keeway or may be Taro but not many will recollect a name of the brand Haojue which is Chinese number 1 company in terms of sales for 17 years! So when they launched Haojue DR160 at 2019 Dhaka Bike Show all did many laughed & said that this will be a company that will perish very soon but am not quite sure about it.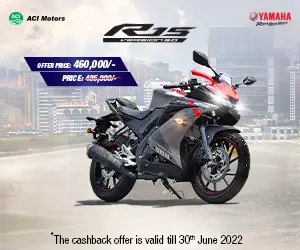 Haojue is a motorcycle company in China which was established back in 1993 They formed joint venture with Japanese motorcycle company SUZUKI & through which we believe they share some technical data which helped them to make this Haojue DR160!
So You get a 162 cc air cooling single cylinder 2 valves engine, then that engine get an fuel injection to make it drink from that 12 litre petrol tank. You also get 14.8 BHP @ 8000 RPM & 14 NM of Torque @ 6500 RPM & return shift 5 speed gearbox.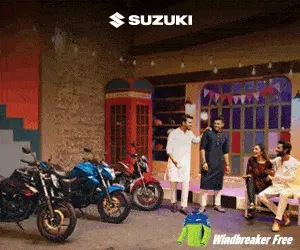 Just like many bikes, it doesn't have any kick starter & they added a hazard indicator to the bike. Haojue was very serious with this bike, to give you an example, if you look at the speedometer of the bike it has a fully digital speedometer, rev counter, gear change indicator, fuel gauge & other warning lights, but the attention to details for this bike is so much that they added an OIL CHANGE indicator to this bike when was the last time you saw that in a 4 stroke bike!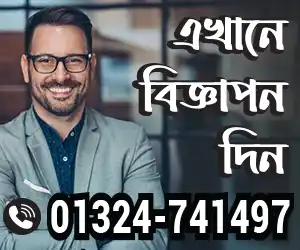 Click To See Haojue DR160 Review By Team BikeBD
The bike has conventional wheelbase with a kerb weight of 148 kg! It is a bit high too, ground clearance of 168 mm & a saddle height of 790 mm which for a 5"6 feet biker won't be an issue to move around added to that the raised pipe handlebar does give this bike a good turning radius which is helpful in city traffic.
The bike gets rotor petal disc brakes both on the front & rear tyre while the brakes are connected with CBS, so when you press the foot brake lever both the front & rear brake is applied & they are GOOOOOOODD.
The 100-section front tyre gives you huge confidence to grip the tarmac while taking a high-speed corner while the rear 130 section tyre makes sure that you don't slide around too much. Due to the overall design, you can lean the bike a good amount both on slow speed & high-speed cornering.
The front headlight design is unique; it gets a LED projection headlight at LOW BEAM while on the high beam it gets extra assistance from the LED headlight. They gave front USD suspensions to this bike and you kind of guessed that they will be hard for bad roads but it isn't the case, the feedback is good and even the rear suspension get soften up just after 1000 km. Suspension wise it is well set up for the roads of Bangladesh.
Although the paint quality of the bike isn't shiny but quality of the material used is pretty good, so are the quality of the switch gears, plastics on the bike, overall the build quality of the bike is pretty good. They even added a duel accelerator cable for a better response for the acceleration.
DR160 has a low ground clearance which doesn't help if you ride with a heavy pillion & have to ride over big speed breakers in Bangladesh. The switch gears of the bike illuminated at night time and added to that they have given duel accelerator cable. The fuel injection always demands good quality fuel as without it you won't get the maximum performance from the motorcycle.
Riding Experience: It is a fantastic bike, with enough engine grunt to help you overtake anything on the highway due to the abundant amount of torque which the bike has with it, the bike also has a very smooth gear change & added to that the suspension feedback from the front & rear gives the rider a very good comfortable ride.
Whether it is high speed or slow speed corner this bike is always ready to tackle any track & any kerb on full attack mode! The bike is very smooth, the ride is very comfortable and if it is needed the bike will shed some blood against the competitors. The bike is full of characters, right from the word go you ride this bike you will have a hard time understanding that this is a Chinese made bike.
Yes the price, 199,500 BDT is a way too much as the bike is coming in CBU (Complete Build Unit) where the company have to pay a tax of 154% but when they will go into manufacturing of the bike and price will go down, it is at that moment it will spin some head around.
During our testing, we manage to achieve a top speed of 125 kmph while in city riding condition the mileage feedback of the bike was 38-40 kmpl while on the highway it was 42-45 kmpl, in both the cases our running order were very smooth. I was thinking whether in the future they could have fitted it with a water-cooling engine but in our testing, we faced no issue of engine overheating.
Haojue DR160 PROS:
Powerful engine
Build quality
Handling & braking
Muscular look
Suspension feedback
Headlight illumination

Haojue DR160 CONS:
6th gear missing
Looking glass, a bit towards the rider instead of it being a bit spread out which it needed to be.
If not filled with right tyre pressure then the rear tyre tends to skid under braking on wet patch
Fi engine needs regular maintenance
Before DR160 the only two other exciting Chinese bike I tested were Lifan KPR & CF Moto 150NK but although both the bikes were GOOD they had their faults but I really had a hard time to find any major fault about this bike, I can certainly say that this has to be the BEST CHINESE bike we ever tested & I believe that this could be only Chinese bike at the moment that can hold a candle to the Indian & Japanese bike companies!
If You want to Find Haojue Bike price in Bangladesh and Haojue Bike showroom near you visit Our Website. Stay with us for more update motorcycle news. Thank you all.
You might also be interested in