GearX Bangladesh Official Helmet Partner of BikeBD: BikeBD Quiz Award Giving Ceremony
Published On 04-Apr-2018 08:24am , By Ashik Mahmud
GearX Bangladesh is the sole distributor of Bilmola & Riders Helmet in Bangladesh. Both the helmets come from Thailand & now after some successful in Dhaka Bilmola Helmet has becomes the official Helmet Partner of BikeBD.
In the Dhaka Bike Show 2018 we organized a online quiz program where around 7500 bikers participated and among them we gave away 3 lucky winners Bilmola Helmet. The three lucky winners are –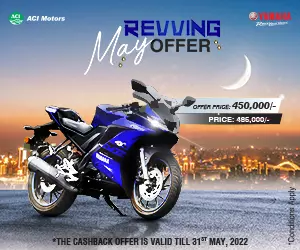 Name: Tanvir Phone Number: 1717431993 Location: Kalyanpur , Dhaka
Name: Al – Amin Phone Number: 1914223464 Location: Savar, Dhaka
Name: Reza Khan Phone Number: 1687274182 Location: Savar, Dhaka
The lucky winners came at the showroom of GearX Bangladesh at Mirpur 60 Feet to receive their gift on 31st March 2018. In the giveaway program we had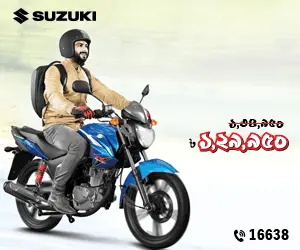 Nurul Abser Rasel – MD of GearX Bangladesh.
Suvro Sen – Founder & CEO of BikeBD
Wasif Anowar – Chief Editor & Test Rider of BikeBD.
GearX Bangladesh is a new motorcycle accessories company in Bangladesh. They started their journey back on November 2017. The company only brings product from Thailand for the time bring. You can get Bilmola Helmet, Riders Helmet, Gloves, Yamaha Lube engine oil, & other motorcycle accessories. Price of Motorcycle Helmet of GearX Bangladesh. Bilmola Defender : 8,000 BDT Bilmola Gravity: 7,000 BDT Bilmola Veloce: 6,000 BDT Rider Viper : 4,444 BDT Rider Vision X: 3,333 BDT
GearX Bangladesh is also bringing Yamaha Lube from Thailand. They have synthetic, semi synthetic engine oil. Also a new add for them is Yamaha Lube for scooters. Come in the middle of April GearX Bangladesh will introduce Bilmola Eclipse model. This helmet has some coon graphics design. All the Bilmola helmets which are now bought in Bangladesh by GearX are ECE Approved, which is a helmet safety standard. All their helmets now have anti scratch visor & removable & washable liner. With all the ranges of Bilmola you will get an extra visor as a gift both defender and veloce.
ECE 22.05 stands for ECONOMIC COMISSION FOR EUROPE which was created under United Nation agreements in 1958. This refers to the specific regulation that the standards for testing are described in. Good to see GearX is introducing good standard Bilmola Helmet in Bangladesh to ensure the maximum safety possible for the bikers of Bangladesh in the price range.
Published by Ashik Mahmud
You might also be interested in