GrearX Taking Pre-Order Of Bilmola RC-1 Forged Carbon
Last updated on 18-May-2022 , By Arif Raihan Opu
GearX is one of the popular and biggest accessories shops in Bangladesh. GearX is the official and exclusive Bilmola, KYT, ICON, helmets distributor in Bangladesh. Now gearx taking a pre-order of Bilmola RC-1 Forged Carbon, A unique and exclusive model from Bilmola.
GrearX Taking Pre-Order Of Bilmola RC-1 Forged Carbon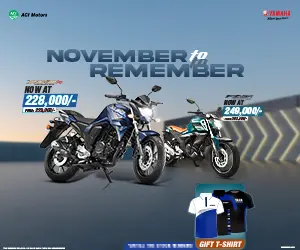 Bilmola RC-1 Forged Carbon is a limited edition helmet model and it will produce only 300 units worldwide. The price of this model is 35,990 BDT and the amount of pre-booking is 5,000 BDT. Helmet will be delivered at the end of February 2022.
Also Read: All Bike Price In Bangladesh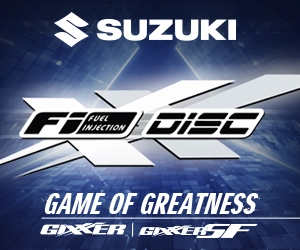 Prebook your Limited Edition BILMOLA RC-1 Forged Carbon and become one of the lucky 300 owners of RC1 in the world and you will also get free-
1) Pinlock 70 Max Vision Lens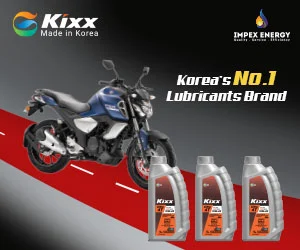 2) Smoke Visor
3) Up to 12 months 0% EMI
4) MRP: 35,990 BDT
Also Read: All Bike Showroom In Bangladesh

Now lets see the Specification of BILMOLA RC-1 Forged Carbon:
1) Directly from BILMOLA USA
2) For the first time in the country FORGED CARBON Material will be introduced for commercial use which is stronger than regular carbon fiber!
3) Crown of BSB Champion Racer Fraser Rogers!
4) Only 300 helmets were produced worldwide!
5) ACU GOLD, ECE, and DOT approved!
6) 1350 grams approx weight
7) One-touch automatic visor locking system
8) Double D Ring
9) Emergency cheek pad release system
GearX Bangladesh All-New DragonBallZ Series Helmets In Bangladesh
GearX will also launch Defender next month which is one of the popular models but when it will launch they didn't confirm yet. So let's wait for what is waiting, its confirm that it will be a surprise, so hope for the best. Till then thank you all.
Published by Arif Raihan Opu
You might also be interested in