One Year Celebration of Crescent Enterprise and YRC Mirpur
Published On 07-Oct-2020 11:05am , By Raihan Opu
Yamaha is one of the most popular motorcycle companies in the world for its premium motorcycles. Yamaha bikes always have a can-do attitude, and the riders carry the same vibe. Yamaha establishes Yamaha Riders Club (YRC) all over the world. In Bangladesh Yamaha also have YRC and they also an individual branch in every part of Bangladesh, and one of those branches, Yamaha Riders Club (YRC Mirpur) has crossed 1 year of their journey! Along with YRC Mirpur, Crescent Enterprise is also celebrating their one year anniversary!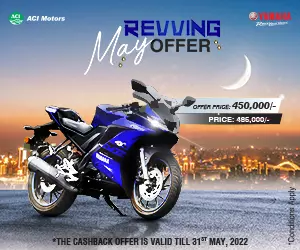 YRC Mirpur - The Journey So Far
Yamaha Riders Club is always ahead of others when it comes to contributing to society, and they are everywhere when society needs them most. YRC has done lots of social work ever since they started their journey and In this one-year YRC Mirpur has done lots of work.
During the Corona pandemic, they have distributed face masks, hand sanitizer, and food among the poor and helpless to help them and make them safe from getting affected in Coronavirus. Previously they also distributed blankets among the homeless last winter.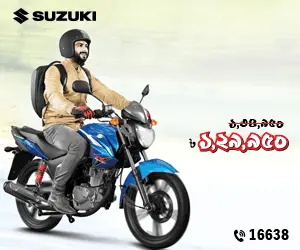 YRC Mirpur arranged a get-together in 300 feet and a newcomer program where 237 participants took part. Currently, they have around 4100 members. They have given several tours under the name, some of which are TT in 15 hours, Munshiganj trip, Sajek, etc.
Crescent Enterprise
Crescent Enterprise is one of the biggest dealers of Yamaha and showroom. They have completed their first year in this season. In this Yamaha showroom, they have all the advanced equipment & facilities like Yamaha Diagnostic tool (YDT), FI Station, Separate air-conditioned waiting room, separate spare parts zone, separate washing zone, online booking system, etc.
Crescent Enterprise - Showroom Walkaround
Along with this state of the art equipment, they also have 24 trained experts who perform services and troubleshooting in the Yamaha bikes. Currently, they have 12 service bay in their service center, and after one month, the total number of services they have done is 9,540, with an average of 1,500 per month in recent times.
Both YRC Mirpur and Crescent Enterprise have celebrated their one year of anniversary and wishing them the best for the future, we hope they continue to be socially aware and helpful biker group as always and Crescent enterprise remains the state of the art service center for all Yamaha bikes in Dhaka!
You might also be interested in