Runner Skooty 110 2000KM Riding Experience - Apon
Published On 20-Apr-2021 03:40pm , By Arif Raihan Opu
This is Apon. I am studying in the second year of college. I grew up in Dhaka since childhood. And here I will tell you about my experiences with the Runner Skooty 110.
Runner Skooty 110 2000KM Riding Experience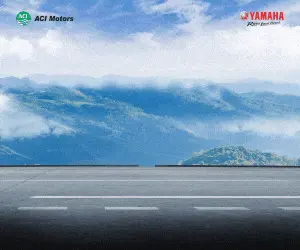 I have always been fascinated with bikes. However, my parents were slightly strict, which is why I couldn't convince them to get me a bike. However, due to the pandemic, I tried to convince my parents about getting me a bike again.
However, they were still adamant about it. In the end, my parents decided to buy a scooter rather than a bike. It took me quite a while to decide on the scooter. I did quite a lot of research. Finally, I came to know about the Runner Skooty 110. A lot of people told me that Dayang engines are not of good quality, but my budget restricted me from buying any other scooter. Later I went for the Runner Skooty while thinking of Runner's service.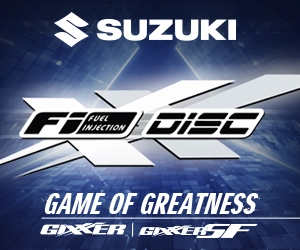 I bought my bike from the Malibagh showroom. It took around 2-3 months before I got my delivery due to lack of stock. I couldn't sleep the night before I took delivery of the scooter.
After two long weeks of wait, I finally got my scooter. I went to the showroom with my mother. The demand was so high that, all five scooters that came to the showroom were booked, including mine. I took delivery on 17th July. I never rode anything other than bicycles. But fortunately, I was able to ride this very easily.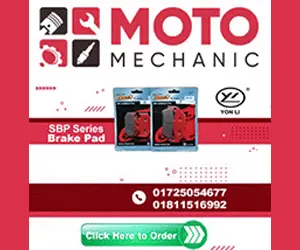 Then I rode the whole way home with my mother on it at a very low speed. My younger brother was excited about it. The bike cost 95 thousand BDT. The Runner Skooty 110 is extremely light. The features provided by Runner at this price are extremely commendable. Scooters that cost more than 1.4 lakh don't have these features.
Features such as disc brakes at the front. The space at the front is enough to carry heavy loads. There is a charging port, security key (really useful, tested it myself). The space under the seat is enough to carry a helmet and other accessories. The telescopic suspension at the front and the mono-shock at the rear respond quite well.
Click To See Runner Skooty - New Scooter In Town
The ground clearance of 150mm is good enough for the city commute. The 3.50-10 tubeless tire has a good grip. The fuel tank holds 5.6 liters of fuel. The Runner Skooty 110 accelerates quite easily up to 60-70 kilometers per hour. The service of Runner is quite good as well. The fact that they have service centers around the country, makes getting service very accessible.
Runner did the first service at home, which was after 300 kilometers. I did the next services from the Tejgaon service center. I did not have any major problems with the scooter so far. But there was a problem with the kick start at 1400 kilometers. After that problem was fixed, I didn't have any other problem with starting the scooter.
Before the break-in period, the scooter used to have a mileage of around 20-25 kilometers per liter. But after the break-in period, I started getting mileage of around 30-35 kilometers per liter.
I regularly take care of my scooter. I changed the engine oil 4 times within 2000 kilometers. Besides, I maintained the break-in period and started got good feedback.
I am presently using 20w40 grade Servo Engine Oil which costs 375 BDT. So far there has been no need to change any of its parts. One day I went to Notun Bazar. On the way back, I accelerated the scooter up to 95 kilometers per hour of speed. I am expecting that the scooter can accelerate further.
Some pros of Runner Skooty 110:
Easy and accessible for new riders.
Lightweight and good control.
Good braking.
Perfect for the city commute.
Enough space to carry extra baggage.
USB port for charging.
Well illuminated indicators.
Security switch.
Some cons of the Runner Skooty 110:
Low mileage.
No rear footpeg.
Small and nimble body.
Low-powered headlight.
Low built quality.
Rear heavy.
I haven't toured with the bike. But I did ride to Mawa one day. I rode at an average speed of around 60-70 kilometers per hour. The Runner Skooty 110 is a great scooter if you are on a budget. You can use the scooter to commute around town very easily. If you are intimidated by bikes, the Runner Skooty is a great option for you.
If You want to Find Runner Bike price in Bangladesh and Runner Bike showroom near you visit Our Website. Stay with us for more update motorcycle news. Thank you all
Written By: Apon
Published by Arif Raihan Opu
Creating a value of life isn't easy. But creating life valuable is easy. So I tried to creating value and make an impact. I like to work in a team that is cooperative and helpful. I like to share my knowledge and skills for the betterment of the company. Always find out the opportunities and use in a proper way.
You might also be interested in