12,000 BDT Cash Back Offer on Yamaha R15 V2 & R15S in Bangladesh
Published On 01-Jan-1970 06:00am , By Saleh
ACI Motors Ltd the sole distributor of Yamaha motorcycles in Bangladesh giving 12,000 BDT cash back offer on Yamaha R15 V2 & R15S from any Yamaha authorized dealers in Bangladesh. This offer will last throughout the month of December 2017 starting from November 25th 2017.
12,000 BDT Cash Back Offer on Yamaha R15 V2 & R15S in Bangladesh
This is a huge discount offer on Yamaha motorcycles in Bangladesh. Currently the price of Yamaha R15 V2 is 480,000 BDT with twelve thousand discounts the price will be now 468,000 BDT. Meanwhile price of Yamaha R15S will be 428,000 BDT after the cash back offer of 12,000 BDT. Not only cash back but also you get to choose between a Yamaha branded helmet or Dhaka Cox'sBazar Dhaka couple tour for 2 days one night. Yamaha R15 V2 is one of the most popular sports motorcycle for the Bangladeshi bike lovers. It as a 150cc water cooled engine with 4 valves which produces 16.8 BHP & 15 NM of Torque, matted with a 6 speed gearbox. The V2 was launched on 2011 September & became a sensation for its design & speed.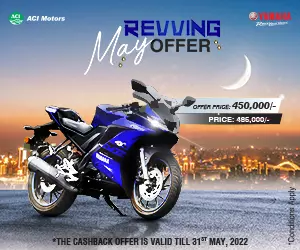 It is a bit hard to find someone in Bangladesh who for once hasn't dreamt of riding or owning a Yamaha R15 V2. It really is one of the most ultimate motorcycles even though the design frame is around 6 years old. Currently R15 V3 is under testing in India & it is expected to come in Bangladesh sometime soon in the first half of 2018 through the hand of ACI Motors Ltd.
>>Click Here For Yamaha R15 V3 First Impression Video<<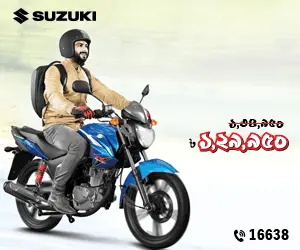 https://www.youtube.com/watch?v=4HSi0lsF9Hg&t=72s With the exception of Yamaha R15 V2 & R15S, if you purchase any other Yamaha motorcycle (Fazer, FZS, SR-RR or Saluto) during this time you will get a FREE Riding Jacket as a gift. As this year as we can see that the winter is approaching fast so a riding jacket won't be a bad gift from the companies for the bikers.
ACI MOTORS Reduce Yamaha Motorcycle Price In Bangladesh 2017
Yamaha motorcycles in Bangladesh giving cash back offer on Yamaha R15 V2 & R15S will be available on many colour options. For sports bikes lover this is really good news as now for them they can enjoy the bike with less to pay to.
You might also be interested in