What rpm should I upshift for Yamaha R15 v3 or mt15 on a cold engine?
Published On 20-Jun-2022 11:46am , By imran
A cold start is basically done when the engine has been turned off for a while. This specifically happens when you let your bike sit through the night and then start it up in the morning. There are a few things that you have to maintain after a cold start to allow the bike to get back to its natural state. We will be discussing the simple rules that you have to follow in order for your bike to perform its optimal after the cold start.
What RPM should I upshift for Yamaha R15 V3 or MT15 on a cold engine?



The important factors that you must maintain before and after the cold start are the following:
Choke: Most carburetor bikes have a problem of not having enough fuel for a start during cold starts. That is when the choke needs to be pulled in order to let out a bit more oil or to let a bit more air in for the fuel to ignite. However, fuel injected engines don't need it because they are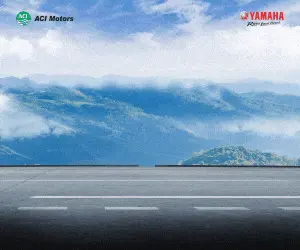 Idle RPM: After a cold start, generally most engines struggle to keep up with the crank speed. Carburetor engines have a tendency of shutting down after cold starts. This is because carburetor engines require a bit too much fuel or air (depending on weather) during cold starts. That is why after a cold start of a carburetor engine, you should hold open the throttle a little more than the idle rpm of the bike. You don't have to rip it open, just 500-1000RPM more than the idle RPM should be enough. Holding the throttle like this for 15-20seconds should be enough. After that the bike should be able to hold its cranking speed.
However, for fuel injected bikes such as the Yamaha R15 V3, you don't need to open the throttle, as the ECU of the bike will increase the RPM of the bike momentarily on its own. After the engine has heated up, the ECU will turn back the RPM down on its own.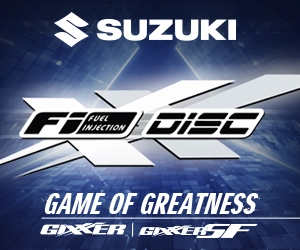 Riding RPM: During the ride right after the engine has heated up, you should not rev to oblivion. As this confuses the carburetor or the fuel injection. The Carburetor might have too little or too much air while adjusting, which is why revving the bike too high during the first ride might cause the bike to misfire. In cases of fuel injection, the ECU takes some time to be working on the bike right after a cold start, hence if you rev to oblivion, you might damage the fuel injector by creating problems in combustion. Hence during the first ride of the day, you should not rev too high. You should maintain a stable RPM of about 5000-6000RPM till 30seconds or 1 minute of the first ride of the day.
Shifting: In most cases, if you need to shift gears, then you can do it after hitting 5000-6000RPM. But you only need to maintain this for the first 2 minutes; after which, you can easily hit higher engine RPMs.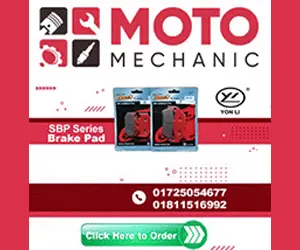 In conclusion, if you maintain the above rules for your Yamaha R15 V3 throughout, your engine condition will remain as good as new and will continue to operate like new. The Yamaha R15 V3 being a premium fuel injected bike, it can handle a lot more than the regular bikes. However, there are small parts and gaps that might get harmed if you rev to infinity after you cold start the bike.
I'm Imran Hossain. I'm certified Digital Marketer. I just Love to writing . I like to work in a team that is cooperative and helpful.
You might also be interested in