What is fi engine?
Published On 08-Feb-2023 05:13am , By Rafi Kabir
With the development of automotive technology, Fuel Injection (FI) engines have become increasingly popular. FI engines use an electronically controlled system to inject fuel into the combustion chamber, helping to improve fuel efficiency and reduce emissions. From throttle body injection to direct fuel injection, there are a variety of different types of FI systems available on today's vehicles, each with its own set of benefits. Understanding how these systems work and their advantages can help you make an informed decision when it comes time to purchase a car. In this article, we will discuss what is an FI engine, the different types of fuel injection systems, and how they work.
Introduction To FI Engine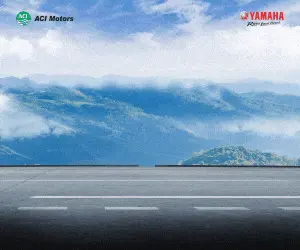 The FI Engine, or Fuel Injection Engine, is a type of internal combustion engine that uses fuel injection rather than carburetors to deliver fuel to the engine's cylinders. Fuel injection systems have been used in vehicles since the 1950s, but they have become increasingly popular in recent years due to their efficiency and reliability. The FI engine differs from a traditional carburetor-based system in that it precisely controls the amount of fuel delivered to the engine based on its operating conditions. This allows for better fuel economy, improved performance, and lower emissions.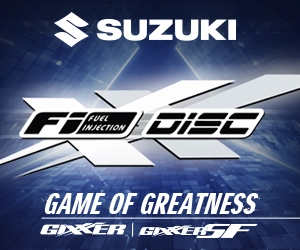 Fuel injection systems work by sending a precise amount of pressurized fuel through small nozzles directly into each cylinder of the engine. The fuel is then ignited by spark plugs, allowing it to mix with air and combust. This process produces more efficient combustion than a carburetor-based system because it ensures that the correct amount of fuel is supplied to each cylinder at all times. Additionally, the pressurized nature of the system helps reduce emissions by ensuring that all fuel particles are completely burned before being released into the atmosphere.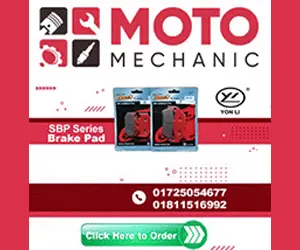 Overall, FI engines offer numerous advantages over traditional carburetor-based systems, including better fuel economy and improved performance. They are also much more reliable than their counterparts and can be easily tuned for specific applications such as racing or off-roading. As a result, many modern vehicles come equipped with an FI Engine as standard equipment.
Advantages Of FI Engine
The main advantage of an FI engine is its improved fuel efficiency. Thanks to the precise fuel delivery system, it delivers fuel more efficiently and thus reduces emissions. This means that your car can run more cleanly and use less gasoline, leading to lower maintenance costs over time. Additionally, you'll get better performance as well since the engine is receiving the exact fuel it needs when it needs it.
An added benefit of using an FI engine is its ability to adjust for various driving conditions automatically. It can detect changes in altitude or temperature and adjust the amount of fuel being delivered accordingly. This allows for a smoother operation without having to manually adjust anything on the car.
FI engines also don't require regular maintenance as often as traditional carbureted engines. There's no need to worry about changing spark plugs or air filters because they are electronically controlled and monitored by a computer system. Plus, if any issues arise with your FI engine, they can be diagnosed and repaired quickly due to their digital nature.
Finally, FI engines provide better power delivery compared to carbureted engines due to their precise fuel delivery system. This leads to improved acceleration times and overall better performance from your car.
Types Of Fuel Injection Systems
Fuel injection is a modern technology used to control the fuel delivery and combustion process in an internal combustion engine. The type of fuel injection system used will depend on the specific make, model and year of the vehicle, as well as its overall design. Some common fuel injection setup types include:
* Direct Injection (DI): This type of system uses multiple injectors placed directly inside the combustion chamber, which spray fuel into each cylinder at very high pressure. This helps ensure greater efficiency and cleaner burning.
* Multi-Point Fuel Injection (MPFI): This type of system uses one or more injectors located near the intake manifold, which then release fuel into each individual intake port. This creates a more even distribution and improved performance compared to other methods.
* Sequential Fuel Injection (SFI): SFI systems use one or more injectors located at different points along the length of the intake runners for each cylinder. By injecting fuel at different points in time, this ensures that all cylinders are receiving their optimal mix of air and fuel at all times for maximum power output.
* Port Fuel Injection (PFI): PFI systems use one or more injectors positioned close to the intake ports for each cylinder. These injectors spray atomized drops of fuel directly into the intake ports to create a better air/fuel mixture throughout the entire engine cycle.
How Fuel Injection Works
Fuel injection is a method of introducing fuel into the combustion chamber of an engine. It is an improvement over earlier carburetor-style systems, which relied on air pressure to draw fuel from the tank and mix it with air. Fuel injection systems are more efficient and provide better control over how much fuel is delivered to the engine.
Fuel injection works by using a pump or injector to spray fuel directly into the cylinder at precisely controlled intervals. The timing and amount of fuel injected can be adjusted depending on the engine's operating conditions, such as rpm, load, temperature and altitude. This ensures that the optimum amount of fuel is supplied for maximum performance and efficiency.
The most common types of fuel injection systems include port injection (PI), multi-port injection (MPI), direct injection (DI) and gasoline direct injection (GDI). Port injection delivers fuel through a set of injectors located near the intake ports in the cylinder head, while multi-port systems use one or two injectors that spray fuel into all cylinders simultaneously. Direct injection injects fuel directly into each cylinder while GDI sprays a fine mist of atomized fuel directly into the combustion chamber.
To ensure accurate delivery of fuel at any given time, many modern engines use an electronic control unit (ECU) to monitor various system conditions, such as engine speed and load, then adjust fueling accordingly. This helps improve efficiency by ensuring that only as much fuel as necessary is used for every operating condition.
In addition to improved efficiency, modern electronic fuel injection systems also provide enhanced power output compared to traditional carburetor-style engines due to their ability to precisely meter out exact amounts of gasoline at any given time. This allows for more efficient combustion and more power from smaller engines than would otherwise be possible.
Conclusion
In conclusion, the FI Engine is a modern fuel injection system that offers numerous advantages, such as improved fuel efficiency, increased engine performance and reduced emissions. Fuel injection systems come in a variety of types, ranging from direct injection to port injection. In addition, understanding how fuel injection works is essential for ensuring optimal performance from an engine. With these factors in mind, the FI Engine is an important component of today's cars and trucks.
I am Rafi. I always work with my hard and soul. I always try to keep up with the hopes of my superior.
You might also be interested in