Bogra Street Riderz
Published On 09-Feb-2013 07:28pm , By Shuvo
Bogra, the core northern Rajshahi divisional district of Bangladesh. We are the Bogra Street Riderz, the first bikers group in Bogra city. Actually it is a very big, busy, aristocrat and popular city within north Bengal. It has golden history and considering the communication site, Bogra is the gateway over Rajshahi and Rangpur division. Not only that but also it is the heart of business sector whether it is industrial or agricultural.
_x000D_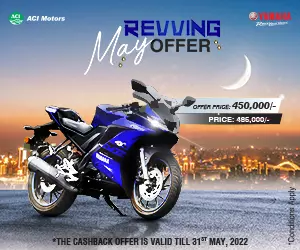 _x000D_ _x000D_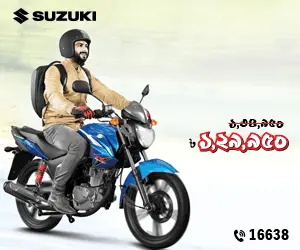 About Bogra Street Riderz:
_x000D_
BsRz, is the sort form of Bogra Street Riderz, is the first bikers group in Bogra city and over Rajshahi division it is 2nd .We had started our glorious journey officially with six members from last 21st August, 2012. The pioneer and founder was then Asadul Haque(Jhon) and other most curious, dreamy, members were Neawaz Sharif (Anik), Monower Hossain (Rocky), Rakibul Sarkar (Mishu), Nahidul Sarkar (Mitu) and F.H. Shuvo. But the happiest news is that, within this sort time, we become a big group of 32 active members and more than 15 inactive members. Day by day our members are increasing tremendously.
_x000D_
_x000D_
Today, we the BsRz group is known as bike stunner group and take place as a famous, extreme stunner to other biker groups in Bangladesh.
_x000D_
_x000D_ Our activity: We the BsRz meet together in a certain safety place wearing safety guards and with helmet for stunt practice especially at evening hour. Everyone help each other to perform best and always share personal experiences. At each weekend we show our new learning stunt and impress & compliment them. Considering one's performance we select him for next stunt open show. We tour several times in Dhaka, Rajshahi, Shantahar,Dinajpur and Rangpur. Besides this, we participant in Rajshahi Stunt Riderz and Santahar Riderz stunt show.
_x000D_ _x000D_
_x000D_ _x000D_
_x000D_ Stunt items_x000D_
As a very beginner, we try at best as we can do 360, Chainsaw, human compass, burnout, suicide-burnout, donut, basic wheeli, foot peg wheelie, high chair, one side circle, christ, side skitch, stoppy, rolling stoppy, 2up stoppy, spider stoppy & one hand stoppy.
_x000D_
Â
_x000D_ Our Social Responsibility_x000D_
-At 16 December 2012, we arrange a bike rally to warn other people that, to obey and follow the traffic rules-regulations, road signals, not to cross safety speed limit and be cool in driving._x000D_ -At last 31st night 2012, we deliver hot and worm cloths among 100 poor people at Shariakandi thana of Bogra.
_x000D_
That's all about Bogra Street Riderz. Always use helmet. Remember always about your parents who always wait for you'r safe return.
_x000D_ Â For more details visit our Facebook Fan Page Here._x000D_ _x000D_ -By John Bsrz
You might also be interested in