TVS Racing MotoSoul 2019 Goa - India
Published On 24-Oct-2019 06:33am , By Raihan Opu
TVS Auto Bangladesh Ltd invited BikeBD to attend TVS Racing MotoSoul 2019 at Goa, India. It was a 2 days biking event that was hosted on one of the most famous tourist destinations in India & Team BikeBD was present in that event.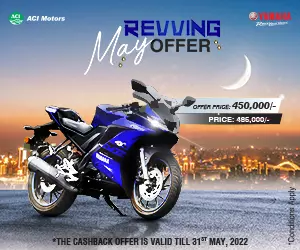 10 Bikers from Bangladesh were invited to the event. The two days program included Stunt shows, Slow Racing, Obstacle Racing, Dirt racing, Free Service Campaign & live concert. TVS also displayed a whole range of bikes from the TVS RTR series and also a concept model of TVS XL100. There is an unbreakable bond between you & your machine. TVS Racing MotoSoul 2019 is an initiative to create a platform for TVS Motors Ltd global brand TVS Apache RTR. The event is fully designed to bring the motorcyclist & motorcycling enthusiast under one roof for a two days event.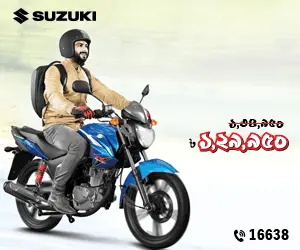 TVS has over 3.5 million customers across the world. TVS Apache RTR150 series is one of the most popular 150-160 cc motorcycles in Bangladesh. This is an international platform to engage with customers as well as an opportunity for global performance motorcycle enthusiasts to experience their products.
The main theme of the MotoSoul 2o19 is the two days festival which was focused on three things
Accelerate: with high-speed races & professional stunt shows
Shift: understanding about motorcycling with the latest trends
Brake: with relaxing entertainment for you & your motorcycling community.
Team BikeBD started the journey on the early morning of 17th October taking the flight of Biman Bangladesh Airlines to Kolkata & then another flight to Goa. We reached there around 5 pm local time & were very tired.
On the early morning of 18th October after having breakfast the team was taken to the event ground at Vagator, Goa. At first, we roamed around the whole place to see what is where. TVS Racing had a displayed centered where they displayed the whole Apache series bikes starting from 160cc to 310cc. The new color scheme of RTR 180 looks pretty cool. On one side of the place, they also displayed their racing bikes which have modify engine and less weight, two things which are very essential in for the track.
Once there around 12 noon, we started to enjoy the stunt performance of one of the best stunt teams, throttlers. This is the same team that came in Bangladesh to perform a stunt show a few months back. Among the people in the stunt team, Prakash & Tony was very popular among the bikers in Bangladesh. Then in the afternoon, there was some rain which sadly halted the program but later there was a live concert by Parikrama in the evening.
On day 2 we came to the ground around 11 am and most of the things from Day 1 were repeated on Day 2. But on day 2 there was a stunt competition among the young stunt riders who participated and among them, Mr. Sachin attracted the most cheer from the crowd. On day 2 TVS Motors launched their own riding gears brand in the event. They launched helmets, riding jackets, riding pants, riding gloves, riding boots, t-shirts, sunglasses, caps, and a backpack.
The helmets are ISI, ECE or DOT approved. TVS will soon open this type of TVS Racing riding gear in other cities and very soon it will also launch in Bangladesh. This is a very good combination for every motorcycle brand to launch its own motorcycle accessories brand which makes its own customers special. On the final day of the event, a live concert was performed by Euphoria & DJ program by Akbar Sami. On behalf of BikeBD, we want to thank TVS Motors Ltd & TVS Auto Bangladesh Ltd for the wonderful experience and we wish that very soon they will do this type of event in Bangladesh, maybe in Cox's Bazar.
You might also be interested in