TVS Apache RTR 160 VS Apache RTR 160 4V : Comparison Review
Published On 10-Nov-2018 07:38am , By Ashik Mahmud
TVS Apache RTR series is one of the successful motorcycle series in this South Asian subcontinent and other economic regions. The Apache RTR 160 has been performing nicely from many years in different countries. In sequence, the new RTR 160 4V hits the segment again with all new features. Hence we are herewith TVS Apache RTR 160 VS Apache RTR 160 4V Comparison Review to detail up the comparative image of both bikes. So let's head in the detailed discussions.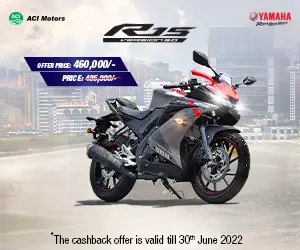 TVS Apache RTR Overview
The TVS Apache RTR series starting from the year 2006 still is performing flawlessly within the segment. Hence from 150cc capacity, it's already present in various capacities whereas TVS also have the prototype model that based on the 310cc engine.
The former Apache RTR series was born with 180cc engine with number of feature options. Afterward considering the demand in foreign market they produced 150cc and 160cc RTR.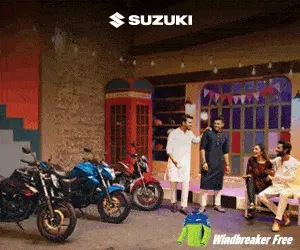 And now they are also hitting the market again with all new 160cc oil cooled engine. It also featured with 4-valve and fuel injection system. So here in our discussion is on TVS Apache RTR 160 VS Apache RTR 160 4V. Here we will try to represent you a detailed comparison.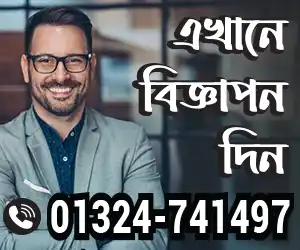 See All TVS Showroom Addresses Here
TVS Apache RTR 160 VS Apache RTR 160 4V Looks & Appearance
From the first sight both the TVS Apache RTR 160 VS Apache RTR 160 4V appears completely different. Both the motorcycle designed muscled, sharper and those looks pretty gorgeous. But the Apache RTR160 is slim and sharper with cutting edge profile whereas RTR160 4V is more muscled, bloated and boosted in profile.
Here both the motorcycle designed with quite same type of Double Cradle SynchroSTIFF Chassis as TVS mentioned. But obviously, dimension and other features in the frames are different. Hence the swing arm assembly also is different in both bikes. Accordingly, body ergonomics and panels are different but iconic look exists.
Here the earlier RTR160 is crafted with big and boasted headlamp with a sporty windshield. The fuel tank comes with an extended cowling that matched with underbelly pan and rear panels. The panels are slim, sharp and curvy with single piece curvy seat. Here the handlebar is sporty split after the combo analog-digital ODO counter.
See All TVS Motorcycle Prices Here
On the counter side, the new Apache RTR 160 4V comes with a different profile. It designed edgier, boosted and bloated. Here middle side panels are much more exposed with muscled rear side panels. The seat is curvy single piece with double close-horn grab rail. Hence the rear is much compact with LED tail lamp and tiny rear fender.
Coming to the front its headlamp is naked with bright & naked digital ODO. The front wheel mudguard is more attractive like arrowhead. It nicely matched with the edgy underbelly pan and muscled huge fuel tank.
Here most attractive thing the gas tank scoop is mounted aside and new duo shape of exhaust pipe is just gorgeous. Hence in profile, both the RTR160 and RTR160 4V is different looking bike and those pretty impressive.
TVS Apache RTR 160 VS Apache RTR 160 4V – Chassis, Wheel, Brake & Suspension
You know both the TVS Apache RTR 160 VS Apache RTR 160 4V is different bike though those come with 160cc category. Here both the motorcycle designed with quite same type of Double Cradle SynchroSTIFF Chassis as we mentioned earlier. But dimension and other specifications are different.
Hence the swing arm assembly also is different and they carry different suspension system in rear. Here both the motorcycle carries the same type of front wheel and braking system. Both the motorcycle comes with all alloy rims with tubeless type tires.
Here front tire is same in both bike but rear tire is much wider in RTR160 4V and that is 130/80 in size. Again the braking is hydraulic disk type in both bike but those also featured with optional rear disk braking system. Hence the disk or drum type and dimensions are also same in both RTR, so nothing is different there.
Coming to the motorcycle suspension system both the motorcycle carries regular upright telescopic fork suspension in front. But in RTR160 4V the suspension housing is different and bikini expansion found on it which works as suspension guard.
Here in rear suspension both the model comes with completely different type of suspension system. In RTR160 its double unit that charged with the gas called as MIG. But in RTR160 4V it's mono suspension that mounted quite same like other sports motorcycles. So you can see both the motorcycle featured differently and obviously 4V is far more advanced then the regular RTR160.
TVS Apache RTR 160 VS Apache RTR 160 4V - Riding & Controlling Ergonomics
You know the TVS RTR series is categorized as street sports bike just from the beginning. It also featured with quick throttle response which TVS describes as Racing Throttle Response. Hence riding and controlling feature in RTR somewhat characterized with street sport riding. But obviously, here the regular commuting characteristics and features never ignored.
Accordingly, the regular RTR160 comes with very sporty riding, seating and controlling ergonomics. Therefore it comes with single but segmented seat and split clip on handlebars. Hence the riding posture is not too aggressive or nor regular upright. But it comes with quite sporty upright mode that feels little different due to a lowered split handlebar.
Hence coming to the RTR160 4V its riding and handling characteristics seems quite different with different seat and handlebar position. Here the seat also single piece but it semi segmented with a narrower front. Hence along with fuel tank curve it much more supportive for lower height riders.
Again here the handlebar is a solid pipe handlebar that is wider and mounted raised comparing with regular RTR160. Hence it seems more supportive to control better and handle easy.
Whereas the rest of the riding and controlling ergonomics are quite the same in both bike. But the regular RTR160 is far lighter than the standard RTR160 4V model. Hence considering everything it seems both the model carries different characteristics in terms or riding and handling features.
TVS Apache RTR 160 VS Apache RTR 160 4V - Specification Comparison
The Apache RTR series is the flagship series of the TVS motorcycle. Hence they developed different categories Apache RTR. Here both the TVS Apache RTR 160 VS Apache RTR 160 4V belong to quite the same segment.
But obviously, both of them carries significant differences in feature and dimensions. Hence here is the specification comparison table of both bike. For a clearer concept you can glance over it, so here it is.
Specification
TVS Apache RTR 160
TVS Apache RTR 160 4V
Engine
Single Cylinder, Four Stroke, Air Cooled Engine
Single Cylinder, Four Stroke, Oil Cooled Engine
Displacement
159.7cc
159.7cc
Bore x Stroke
62.0mm x 52.9mm


Compression Ratio
9.5 : 1


Valve System
2 Valve
4 Valve
Maximum Power
11.12KW (15.12PS) @8,000RPM
12.35KW (16.8PS) @8,000RPM (FI) 12.14KW (16.5PS) @8,000RPM (Carb)
Maximum Torque
13.03NM @ 6,500RPM
14.8NM @ 6,500RPM
Fuel Supply
Carburetor, UCAL BS-26
Fuel Injector/ Carburetor, UCAL BS-26
Ignition
IDI-Dual Mode Digital Ignition
Digital Ignition
Clutch Type
Wet Multiple-disc
Wet Multiple-disc
Starting Method
Electric & Kick Start
Electric & Kick Start
Air Filter Type
Paper Air Filter
Paper Air Filter
Transmission
5 Speed, Pattern 1-N-2-3-4-5
5 Speed, Pattern 1-N-2-3-4-5

Dimension

Frame Type
Double Cradle SynchroSTIFF
Double Cradle SynchroSTIFF
Dimension (LxWxH)
2,085mm x 730mm x 1,105mm
2,050mm x 790mm x 1,050mm
Wheel Base
1,300mm
1,357mm
Ground Clearance
165mm
180mm
Saddle Height
790mm
800mm
Kerb Weight
137Kg
147Kg (FI) Carb: 145Kg (Disk) 143Kg (Drum)
Fuel Capacity:
12.0 Liters
12.0 Liters

Wheel Brake & Suspension System

The suspension (Front/Rear)
Telescopic Forks with Hydraulic Dampers (105 mm Stroke) / Monotube Inverted Gas-filled shox (MIG) with spring aid x 2
Telescopic Forks / Mono Shock Absorber
Brake system (Front/Rear)
Front: 270mm Petal Disk; Rear: 200mm Petal Disk / 130mm Drum
Front: 270mm Petal Disk; Rear: 200mm Petal Disk / 130mm Drum
Tire size (Front / Rear)
Front: 90/90-17; Rear: 110/80-17; Both Tubeless
Front: 90/90-17; Rear: 130/80-17; (FI) 110/80-17; (Carb) Both Tubeless


Battery
12V, 9.0 Ah
12V, 9.0 Ah
Headlamp
HS1 12V, 35/35W× 1 AHO Featured
H4 12V , 60/55W x 1 (FI) HS1 12V, 35/35W× 1 (Carb) AHO Featured
Speedometer
Digital with Analog Rev Counter
Full Digital








*All the specifications are subject to change upon company rules, policy, offer & promotion. BikeBD is not liable for the changes.
TVS Apache RTR 160 VS Apache RTR 160 4V - Engine & Technical Differences
So after the specification comparison table you already have gotten the similarity and differences of the bikes. So nothing to mention again as those we already discussed in earlier clauses. Therefore here we came to discuss on the engine and technical features of the both motorcycle.
The Apache RTR 160 comes with a 159.7cc four-stroke air-cooled engine. The engine is equipped with regular two valves and it fuel supplied through the carburetor system. Here the ignition mapped and controlled through digital ignition system and gear is a manual 5-speed.
On counter the RTR160 4V also comes with precisely the same capacity engine but that comes with an oil cooling system. Furthermore its top assembly therefore cylinder head assembly is different and it comes with four valves. Here again, this engine also featured with electronic fuel injection system. But the carburetor feeding system remains as an option.
So you can see here both the engine intake, exhaust therefore breathing and igniting feature is different. Though they build on same engine base, gear & clutch management but obviously performance figures are different. Therefore the power & torque delivery and fuel economy figure carry different figures.
Hence relatively the regular RTR160 delivers 11.12Kw of power and 13.03NM torque. On counter, the standard FI version RTR160 4V deliver 12.35Kw power and 14.8NM torque. But the carburetor version delivers lesser power output and its 12.14Kw whereas the torque figure is same.
So you can see the new RTR160 4V is much more advanced in power and torque delivery. But here another term to be considered that is the weight and rear tire dimension. The RTR160 4V comes with more weight and its rear tire is fatter than regular RTR160. So considering those on road performance can be varied with the environment and other conditions.
TVS Apache RTR 160 VS Apache RTR 160 4V Comparison Review Sum Up
So readers after the specification comparison and engine feature discussion we are here to sum up our comparison review. We hope we could give you the comparative picture of TVS Apache RTR 160 VS Apache RTR 160 4V.
From our observation and findings we think both the motorcycle should perform nearer. We find no groundbreaking differences on power and torque delivery considering the weight and other dimensions. But obviously we would like to appreciate more the 4V EFI version for updated technology and efficiency.
Furthermore, the latest machine is redesigned with new ergonomics and controlling features. Hence we like to believe that new machine will be more reliable with performance and safe controlling features, that's it.
So readers, that's was our TVS Apache RTR 160 VS Apache RTR 160 4V Comparison Review. Hope you have liked our comparative discussion. Hence thanks for your nice presence with us. Therefore stay tuned and stay updated. Again thanks, everyone.
Published by Ashik Mahmud
You might also be interested in