BHL opens Honda Motorcycle Showroom in Mirpur : Free Registration Offer On 4 Motorcycles.
Published On 27-Jan-2018 08:31am , By Ashik Mahmud
Bangladesh Honda Pvt Ltd opened a new Honda Motorcycle Showroom in Mirpur Dhaka under the franchise of Karim Motors. This is BHL's 6th dealership in Dhaka city & 60th overall in Bangladesh. Just in the past 1.5 years they opened around 4 dealerships in Dhaka.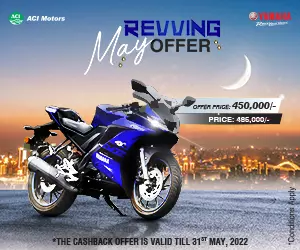 The program were attended by Yuichiro Ishii, MD & CEO of Bangladesh Honda Private Ltd, MD Ashequr Rahman Head of Finance & Commercials & Mr. Rafat from Karim Motors at the opening of Honda motorcycle showroom in Mirpur. During the inauguration ceremony of honda motorcycle showroom in mirpur the Managing Director of BHL said Honda is looking to be the number 1 in Bangladesh not only by sales volume but also by the support of after sales service. He said that sometimes in the month of February Honda will launch Honda Hornet in Bangladesh.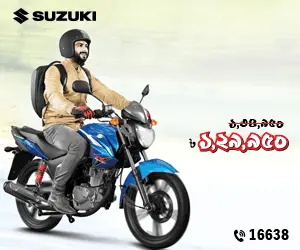 Currently Honda is having 7 motorcycle models in Bangladesh & here are the price range of the motorcycles :
CD 80
86,000
Wave Alpha
135,000
Dream Neo
114,500
Livo (Drum)
130,000
Livo (Disc)
135,000
Shine
146,000
CB Trigger (Single Disc)
181,000
CB Trigger (Duel Disc)
191,000
Honda CBR150R (Indonesia)
450,000 (Red Colour)
Honda CBR150R (Indoensia)
452,000 (MotoGP Edition)


Here to be noted that Bangladesh Honda Pvt Ltd are now giving Free Registration offer of 12073 BDT with the purchase of Honda Livo (Disc & Drum), Honda Dream Neo & Honda Shine. This Free Registration is for 2 years & the offer will end on 5th February 2018.
Honda is also giving 10 years Free Registration offer on Honda Wave Alpha which will last till the stock runs out. These two offers will be available across all authorized Honda dealership in Bangladesh. With the purchase of any Honda motorcycles from authorized dealers the customer will get back up of spare parts & after sales service. They will get 2 years or 20,000 km engine warranty. Honda maintained a standard of having only 3S centres in Bangladesh & they are the first company to do that right from the start.
Bangladesh Honda Pvt Ltd opens Honda Motorcycle Showroom in Mirpur. With Hornet sitting on the corner waiting to be launch & BHL also lining up a scooter it won't be too long for them to start climbing the ladder for the top step of the podium in Bangladesh. Address:Karim Motors Address: 607, Kazipara Begum Rokeya Sharani, Mirpur Dhaka -1216 Phone: 01886688399 , 01678356064
Published by Ashik Mahmud
You might also be interested in