Benefits Of Having A Center Stand On A Motorcycle
Last updated on 25-Nov-2023 , By Saleh
A motorcycle center stand commonly is an integrated feature that is obviously an advantage of a motorcycle. Though some motorcycle manufacturers omit this feature from their motorcycles, especially in some specific categories or models of motorcycles we can't deny the benefits of having a center stand in a motorcycle. Hence, here I am Saleh illuminating the benefits of having a center stand on a motorcycle, come join me.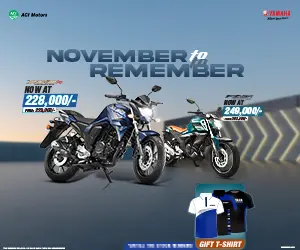 Benefits of having a center stand on a motorcycle
These days' modern motorcycle manufacturers often feature some exclusive and updated features to their motorcycles side by side some of the manufacturers omit a few old-age advantages for some reasons. Hence, modern motorcycles now often come without a center stand and feature only side stands. But the center stands literally carry some significance in terms of real-life benefits. So here are the advancements of having a center stand on a motorcycle.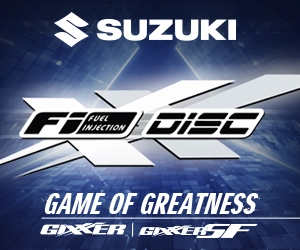 Having a center stand on a motorcycle is obviously something availing an extra benefit that makes many jobs easier related to the motorcycle than by using only a center stand.
A motorcycle center stand makes the motorcycle parking task easier than using the side stand in a small garage. It holds the motorcycle perfectly standing on the stand and thus it takes up comparatively lesser space in the garage.
On a center stand, the motorcycle remains perfectly standing and vertically aligned; thus motorcycle maintenance and repair works get much easier than a tilted-aligned motorcycle standing on a side stand.
While working for important repair and maintenance works like the swingarm work, front fork disassembly, or getting full service the motorcycle then motorcycle frame needs to stand independently. At this time motorcycle center stand plays a key role which is one of the significant benefits of having a center stand on a motorcycle.
Accordingly, periodic maintenance like the engine oil level checking, oil changing, chain maintenance & aligning, tire works, etc. can be done with easy efforts by putting the motorcycle on the center stand.
Motorcycle center stands also provide extra benefits to the motorcycle traveler. It requires lesser effort to set up the motorcycle, fasten the luggage, or inspect the motorcycle on or before the rides.
Also, a motorcycle center stand gives an extra benefit while washing, cleaning, and polishing the motorcycle as spinning the wheel, chain, and steering can be done more easily in comparison to using only the side stand.
So riders, you now may have enough learned about the benefits of having a center stand on a motorcycle. Though on sportbikes and off-road bikes center stands are not an eligible part but in other types of motorcycles, it literally adds extra benefits. Hence, it's a nice add-on in the regular category of motorcycles.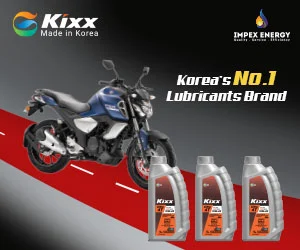 You might also be interested in