How Motorcycles Can Recharge You Mentally And Physically?
Last updated on 11-Apr-2023 , By Saleh
The motorcycle is synonymous with enthusiasm, fun, and pure pleasure. People love motorcycles, and anything related to motorcycles, whether it's new motorcycles, motorcycle news, or the thrill of the ride. This is why motorcycles have the potential to recharge riders both mentally and physically. So here I am Saleh, let's find out how motorcycles can recharge you mentally and physically.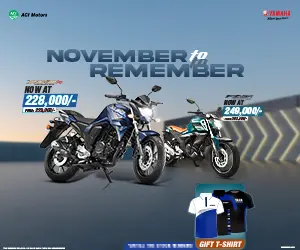 First of all, riding a motorcycle is a fun and liberating experience. You can enjoy the pure pleasure of riding, whether for short or long distances. This is why people say that when life gets complicated, you should ride a motorcycle. It is truly a tonic for both mental and physical health.
Engaging in motorcycle technicalities, such as modification or upgrades, can also be a great source of joy and happiness. In these cases, motorcyclists engage in various research, homework, and outdoor activities. This helps them stay active both mentally and physically, recharging them at every step of the process.
Motorcycles are often an extension of one's personality and attitude. This is why motorcyclists often personalize or modify their bikes according to their riding style, desired comfort level, and sense of beauty. Engaging in such activities brings them mental delight and physical activity.
A motorcycle rider always prefers to make his/her own ride more comfortable resulting he/she goes for comfort modification or upgrades. Thus the ride's comfort level is lifted up to the next level and technical works give them joy and satisfaction and more comfort in the next rides.
Washing, polishing, and periodic maintenance of motorcycles are pleasurable tasks for motorcycle enthusiasts. Not only does it save them money, but it also makes them more physically active. Additionally, doing one's own job related to their motorcycle is a lot of fun, recharging them both mentally and physically.
Motorcycles are also an excellent tool for bonding and brotherhood among riders. Motorcyclists often engage in grouping, gathering, and adventure riding. Thus creating a delightful motorcycling culture that recharges them both mentally and physically.
So, to conclude, riding motorcycles has numerous positive benefits that can refresh your mind and boost your physical health. Motorcycles are not just a means of transportation, but a source of joy, happiness, and social bonding. If you are interested in joining this fun world of motorcycling, don't hesitate any longer. Thanks, everyone.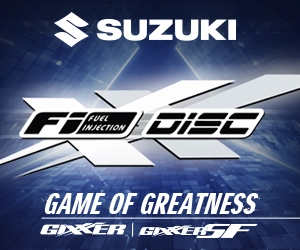 You might also be interested in