Bajaj Pulsar NS160 SD 30,000 User Review - Abdullah Al Mamun
Published On 06-Sep-2020 08:15pm , By Raihan Opu
I am Abdullah Al Mamun. My home is Dhaka Shahjahanpur. I am 24 years old. Today I will share with you some experience of riding my Bajaj Pulsar NS160 SD (Single Disc) bike 30 thousand km.
Bajaj Pulsar NS160 SD 30,000 User Review - Abdullah Al Mamun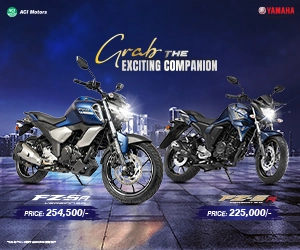 My first bike is a Bajaj Pulsar 150 2014 model. One of my many favorites was a bike. I have used the bike for a long time and have visited many places. I love biking. Because from a young age I loved bikes. I bought my first bike in class 7.
I took money from my mother without informing my father. My mother loves me a lot, so she hid the info from my father for about 1 year. Dad used to watch me ride a bike but he didn't know it was my bike.
Another name I love is the bike. I ride my bike when I'm depressed. Again, when I am very happy, I still ride my bike. In a word, my bike is my companion of happiness and sorrow. My uncle had a pulsar I used to drive in the sometimes.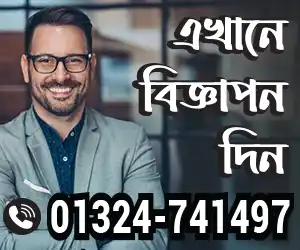 I have liked Pulsar ever since. And Pulsar is a bike that suits everyone. And I chose the Bajaj Pulsar NS160 SD bike because I had a choice before the Pulsar ns came to Bangladesh.
My friends in India used Pulsar. They spoke very well about the bike. And I bought a white Pulsar ns from the first lot of bikes in Bangladesh.
Now though the price is low, when I took the price was 2 lakh 4 thousand Tk. I took it from Bajaj's Chowdhury Para showroom. It was already decided that I would buy a bike on the 24th, my father said that day I would go tomorrow.
My mind became very bad. Later my mother explained a lot. I was going on a rickshaw and I thought I don't have to get on a rickshaw anymore, I will ride a bike from now on. I got the bike ready from the showroom.
I wanted to give the first shelf but the mechanic gave it. When I gave myself the first shelf, it was a different feeling which cannot be explained. I was driving on the road and watching who was looking at my new bike.
One of the reasons behind riding a bike is that I really want to ride and that makes the bike a lot easier. The main reason for taking the bike was to tour. The ready pickup of the bike is very good, the braking system is also good, the tires of the bike were thin so I changed it to 130 size tires.
Speaking of engine performance, I would say Bajaj Engine is the best engine. It is my habit to ride my bike every morning. It is very good to ride a bike at that time when the weather is at 6-7 am. The mind stays fresh.
Also Read: Bajaj Pulsar 135cc 81,000 KM Ride Review
I did the first 3 services from Bajaj Point. However, I do not like their service. Later, a younger brother serviced in the garage, took a lot of time and did a good job. Even if there was no problem, I would do the service once a month.
I didn't calculate the mileage during the breaking period, I think I got 35+. But then I get 35-40 in the city and 40-45 on the highway. I keep the bike clean when I take it out of the house and when I keep it at home. I wash at home. I always use Prime Engine Oil and it has a very good service.
I change the oil filter once after using the engine oil every 2 times. Besides, I didn't have to change anything. I haven't modified my bike much. Just modified some stickers. I don't ride the bike very fast, but once I did 127 on Cox's Bazar tour, this is my highest speed so far.
Some good aspects of the bike -
Oil Cool Engine
Looks very good
The chassis is much stronger
The headlights are very nice
Smooth sound at high speed
Some bad aspects of the bike -
Parts are not available
The telescopic suspension could have given better
The rear tires are much thinner
My longest tour is 1500 km Dhaka - Cox's Bazar - Teknaf - Chandpur - Dhaka. It was the best tour of my life, I ran 1500 km in 4 days. I will say one thing about Pulsar ns 160, all bikes have some good and some bad aspects but the good aspects of this bike are more. Best bikes for long rides. Thanks.
Written By - Abdullah Al Mamun
Creating a value of life isn't easy. But creating life valuable is easy. So I tried to creating value and make an impact. I like to work in a team that is cooperative and helpful. I like to share my knowledge and skills for the betterment of the company. Always find out the opportunities and use in a proper way.
You might also be interested in