Bajaj Pulsar 135cc 81,000 KM Ride Review - Suhrid Chakma Klinton
Published On 27-Aug-2020 04:22am , By Raihan Opu
My name is Suhrid Chakma klinton, from Chittagong hill tracts Bangladesh khagrachari. Today I'm going to share all practical experiences about my first bike Bajaj Pulsar 135cc with all of you. At first, I would like to say, day by day nowadays I'm a skilled biker.
Bajaj Pulsar 135cc 81,000 KM Ride Review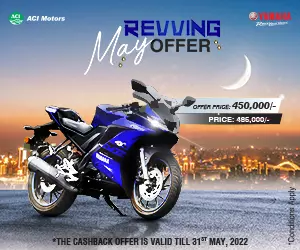 When l just passed in H.S.C examination, as a reward got this bike from my father. It was my first bike in life. My father also skilled biker, like to ride. I saw him drive for many years, basically official purpose.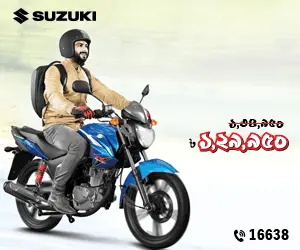 He inspired me, taught me how to ride a bike. Thus I learnt easily and quickly how to ride and how to handle a bike. After 4/5 months l did the registration of the bike and applied for driving license. On fixed date l had to my driving skills to the authorities, I passed in driving test and get the driving licence.
Few practical experiences about this bike: On November 2012 I got this bike, nowadays it's running about to above 81000 km. On my experiences, I would like to say,
Some weak-side of this bike:
Shouldn't make a long journey with this bike. Its engine gets hot after 300 to 400 km riding. But You will get good performance in city riding.
Braking is not good enough.
After using 2/3 years this bike shown some problems like Start gets off on its own. Has to use throttle otherwise start gets off. Basically, auto choke failed to keep its function, thus arise this problem.
If the engine gets hot gears also get false Neutral.
Bike suspension too much hard.

Some good side of this bike:
Mileage is good
Start kick works awesome. Lighting system and Waring, Electrical its performance is very good
In one word this bike is strong and very good for city driving.
Available it's parts, easy maintenance.
Reasonable bike price.
In the end thanks to all again. Life is short, love it; Live it easier by keeping a bike. It's apart of our lives, families, be a biker; fan of it, life will be more easy, entertaining and interesting.
Practical experience on Bajaj Pulsar 135cc Bike, why I have chosen this bike: Obviously for its Mileage, dynamic design, color and for its a reasonable price. Opinion: Of course I will recommend to buy bajaj any pulsar, and use this bike. Especially for city riding.
Written By - Suhrid Chakma Klinton
You might also be interested in