Bajaj Pulsar NS160 FI With ABS Launched In Bangladesh!
Published On 29-Sep-2019 07:26am , By Raihan Opu
Uttara Motors, the sole distributor of Bajaj motorcycles in Bangladesh has just launched the Bajaj Pulsar NS160 FI with ABS in Bangladesh! The bike was launched today will be available at all Bajaj showrooms in Bangladesh immediately!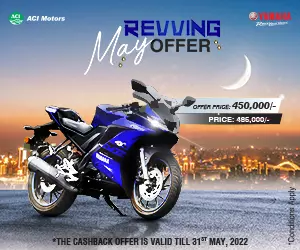 Bajaj Pulsar NS160 is a naked sports motorcycle from Bajaj, and when it was first launched in Bangladesh, it was already one of the best selling 160cc motorcycles in the segment. The bike had so many features, and now, it comes with even more.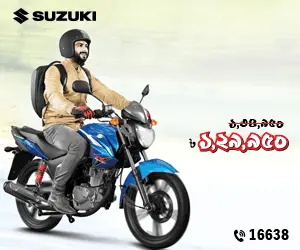 Bajaj Pulsar NS160 FI With ABS Launched In Bangladesh!
Bajaj Pulsar NS160 FI With ABS: Upgrades and Features
The new 2019 Bajaj Pulsar NS160 has some new features. First of all, it has a brand new fuel supply system. The 160.3 cc oil-cooled engine now gets FI (Fuel Injection System). Due to FI, the bike will now have smoother power delivery and better mileage compared to the carburetor version.
Another major upgrade on the bike is the twin-disc setup. Previously the bike used to come with only a 260mm single disc brake in the front, but now it has a 230mm disc brake-equipped in the rear wheel.
The longest-running complaint about this bike was the rear tire, and in this new edition, they have put a 120 section rear tire, which will not only help in the controlling, balancing and gripping but also makes the rear end of the bike look fabulous. The rear tire guard now finds it's glory with this wider tire and gives a complete street fighter rear end.
One of the major upgrades in the bike is definitely the ABS. The bike now comes with ABS on the front brake. Bikes over 125cc are going to have ABS as a standard option in India, and in that follow-through, Bajaj has launched this 2019 Bajaj Pulsar NS160 FI with single-channel ABS upfront.
New Bajaj Pulsar NS160 Fi With ABS is launched with a price tag of 2,54,900 BDT. The bike is available to All Bajaj Motorcycle Showrooms in Bangladesh, and besides this, Bajaj will continue selling the previous single-disc carburetor engine variant in Bangladesh.
You might also be interested in