Bajaj Pulsar 150 Ownership Review By Sudip
Published On 07-Dec-2014 11:46am , By Shuvo
I am Sudip Ahmed from Dhaka, Bangladesh. My last bike was Discover 100 and I was not satisfied with that bike and sold it too early.
Then I purchased a Bajaj Pulsar 150 new color version three months back and I have completed almost 5, 000 km already. My first bike was Hero Honda Passion Pro, Second bike was Runner Dayang Bullet, 3rd bike was Bajaj Discover 100 and this is my 4th bike.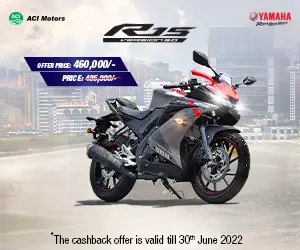 Bajaj Pulsar 150 Ownership Review By Sudip
Before we start the main topic if you want to know pulsar 150 price in bangladesh and all discount offers , news, review follow our FB fan page & YouTube channel and website. I think you won't be disappoint after reading this bike review.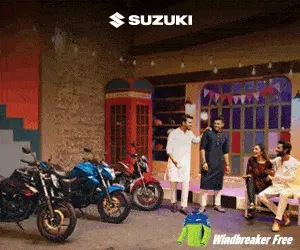 Before I use this Pulsar 150, Runner Dayang Bullet was the best bike I have ever used and Bajaj Discover 100 was the worst.
I use for two main purposes, firstly as daily transport and secondly I use this bike to travel, sometimes with my wife and sometimes alone or with friends. Daily I travel around 30 to 50 km.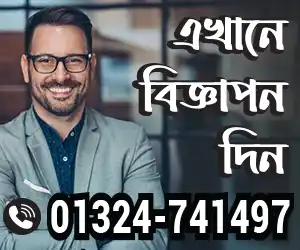 During purchase of this bike, people said many things like, new pulsar is not worth of money but I just followed my heart. Until today I am very much satisfied with this bike.
Till now I have completed three free services and mileage I am getting around 35 km in Dhaka city and 50 km in highway. and these are tested.
My speed is around 30-50 km in city and 50 to 80 km in highway. I do not ride rough. In 90% time I travel with pillion. I am 75 kg and my pillions 60 to 80 kg. I never ride triple on my bike but always double.
In a single day I have completed 500 km journey from Dhaka-Pabna-Dhaka with no issues. I traveled 250 km first then rest for 5 hours and then another 250 km way back home.
My average speed was 60 to 70 km. I do not like to go too fast like 100 km. I enjoy my ride in average speed.
Few things I want to mention comparing with the other 150 cc bikes like Honda CB Trigger. I wanted to buy CB Trigger but there was no showroom at Dhaka and parts are not available till now.
Anyways, Pulsar 150 should come with tubeless tires. However I have made my stock MRF tires tubeless from Bongshal, Dhaka, that was cost me 1500 BDT, and they used a gel and removed the tube from my both tires.
I have replaced the stock headlight with a LED headlight recently; even the stock headlight of Pulsar is good enough. Also I have installed a Hazard light or Emergency light as like cars have, this safety feature is only available with TVS only. I have installed alarm security lock as well.
I used the engine oil Mobil Super 4T 20w50, then Valvoline same grade but none of those oil made me satisfied. Then I switched to Motul 300 v 15w50 and this is the best engine oil I have ever used.
The sound has been changed with this oil and acceleration and smoothness has been increased a lot. I hope this oil will be effective at least 4, 000 km. The previous two I drained out at every 800 km only!
For maintenance, I use an Excel chart, picture attached. I service my Bike from Shen Para Bajaj Service point at time. The gear mechanism is not good in Pulsar 150 and this is hard to shift, specially making it neutral from the first gear is tough some times. But after using the Motul engine oil, gear shifting is easier than before.
Everyone says, horn of Pulsar is good but I was expecting much louder but it is ok and better than many other 150 Indian bikes. Tires and its grips are good enough for city and highway ride. I have ridden in highly rainfall also but with the speed limit of 30 km at best. Many bikers complained about the front brake issue but till now I have not faced any problem with any brakes.
I have complained about the build quality, it should be improved and I have also complained about the seats, this is not so comfortable for long journey and this should be softer than it is.
Also it is not comfortable for the pillion. This bike should come with maintenance free battery. In BD, the battery we get with Pulsar, is not maintenance free.
I must say, the controlling of this bike is great. Suspension of this bike is very good. But I always need to be careful while passing any speed breaker, otherwise the lower part of the bike get contacted with the .
One of the said, this is by born problem of Pulsar. But If I pass speed breaker slowly and in angle, then it is ok, also ok if ride single.
Spare Parts:
Till now I have not replaced any major stocks parts for malfunctioning, only one problem I face some time is, the RPM get lower or higher, and then I manually set it again at 1200. I have installed a seat cover at 450 taka BDT.
I have not modified any other parts till now. I never tried to make a record of top speed but I rode on this bike continuously for 10 hours at around 70 km per hour and there was no problem, but yes, I took 20 mins break at every 1.5 hours.
My top speed is only 80 km; I did not try to go for more. I heard that, top speed of this bike is 120 km. After using the new engine oil, Motul 300 v 15w50, I reach at 70-80 km speed, in a few second.
Good side:
>>Good styling. >>Good Acceleration. >>Good sound if you maintain all the rules in break in period. >>DC power system, so bright head light >>Parts are available and most of the mechanics are well known about this bike. >>Good suspension. >>Acceptable Mileage >>Very good resale value
Bad side:
>>Seat is not soft enough for long journey. >>Gear shifting is hard. >>No tubeless tires. >>Design of the fuel , when I press the break hardly & suddenly, sometime rider may feel pain or pressure in to the abdomen.
Suggestions:
>>All Pulsars should come with tubeless tires. >>Battery should be maintenance free. >>There should be special fog light at every Pulsar, at least it should be optional. >>Build quality should be improved. >>A hazard light like TVS should be there.
In a word, I have fallen in love with this bike after the Runner Dayang Bullet 100. I am satisfied with this bike till now. I will submit more update in coming up days.
Written By: Syed Sudip Ahmed
You can send us your ownership review too. Share your experience and moments with your bike via our blog. You can write in Bengali or or, both. Click here for a guideline on how you should write you ownership review and then send your ownership review to articles.bikebd@gmail.com
FAQ - Frequently Ask Question:
1.Who is Bajaj CEO?
Ans- Rajiv Bajaj is CEO of Bajaj .
2. Who is the Chairman of Bajaj Auto?
Ans- Rahul Bajaj is the Chairman of Bajaj Auto.
3. What is the most selling bike from Bajaj in our country?
Ans- Bajaj Pulsar 150 is the most selling bike from Bajaj.
Useful Article You may Like:
Read By Category:
You might also be interested in