Coming Soon: Bajaj Pulsar 150 NS in Bangladesh,Price,Review
Published On 28-Mar-2015 02:40pm , By Shuvo
'Bajaj Pulsar' I am sure all the motorbike lovers are familiar with this name. But if you are a newly motorbike lover, then let me tell you Bajaj Pulsar is a brand owned by Bajaj Auto in India. This two wheeler is a development of product engineering division of Bajaj Auto in association with Tokyo R&D.
Giving a little bit of background history__ Earlier the market trend of was toward fuel efficient and small capacity motorcycles. But as the trend changes demand for higher capacity and bigger motorcycles increased and after the successful launch of Suzuki Gixxer 155 Bajaj took the cue and the initiative to launch it's very own Bajaj Pulsar and subsequently it became very popular among the Indian youth!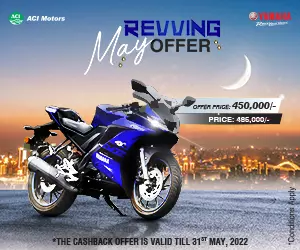 Bajaj has been coming with great innovations in the automobile industry. And recently they introduced their latest version of Pulsar 150 cc bike, named as Bajaj pulsar 150 NS. But before that, let me clear some rumor related to the nomenclature of this . Earlier the name of the product was anticipated as 160NS but then a preview by the dealers in suggested that Bajaj should continue with the 150 name tag.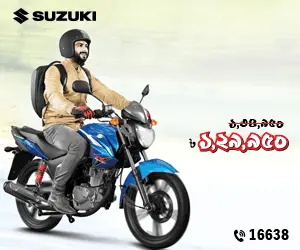 'Bajaj pulsar 150 NS' It still hasn't been launched in the market but is expecting to be launched soon. Maybe within the year of 2015. And it's expected price is ranging between Rs. 65,000 – 75,000. But no official information is available on price, there are all guesses and speculations. Remember the price is in Rupees not in Taka, in terms of Taka it will definitely going to cost you MORE THAN Tk. 2,30,000/= (Including Tax). The new Bajaj Pulsar 150 NS has came to us with a lot of surprises and improved features. It is powered by 4 valve, SOHC liquid cooled engine with triple spark ignition technology, which will offer the displacement very close to 150cc.
The 4-valve single cylinder engine pushes out a maximum power of 17PS, which is the highest any enjoys in its segment. Now coming over to it's style, the new Bajaj Pulsar 150NS will follow the same design as on the Pulsar 200NS. The exterior look of the bike is really appreciable, it comes with a convenient single seat without split type seat, single piece grab rail, full chain case etc.
The large cowls on the fuel give it the sporty and masculine styling. The engine has been blackened all along with black alloy wheels which gives it the rugged styling that Pulsars are popular for. The grab handles behind the pillion seat are horn shaped taking the masculine design bit more further. Hmmm…Now don't know about the girls, but this will definitely going to attract more boys!
more about it's exterior features The rear mud-guard extents much behind the tail lamp and houses a reflector and license plate. The tail lamps are familiar split lamps that we see on present generation of the Pulsars. The fuel lid on the also seems inspired by the Pulsar 200 NS with a similar Aluminum finish aircraft-type lid. Moving to the instrument cluster, it definitely reminds us of the Bajaj Pulsar 200 NS. It consist of a large analogue tachometer, a digital speedometer with fuel and temperature gauge and also houses some warning lamps and trip meters.
The drive chain is not covered from bottom and only covered from top which has been done to give it a more stylish visual appeal. The side foot-pegs and levers are finished in Aluminum for premium and sporty look. The bike got some unique features as well such as disc brake at the front and drum brake at the rear which helps to stop the vehicle immediately even in case of emergency braking. Now this is something new to see! Smaller tires (front tire size of 80/100 and rear tire size of 100/90 with 17 inches on both front and rear) are used for minimizing the grimness while moving at a high level of speed. Now that is something we need for Bangladesh roads! It is also fitted with a self start type to make you free from starting trouble. The front gets dual hydraulic telescopic suspension while the rear gets a mono-shock suspension for superior handling
about the new Bajaj Pulsar 150 NS, this definitely sound like a motorbike purely made for boys. Given all the masculine looks and features, it's enough to impress your girl and make your male friends envious! Now as far the images I have seen the available colors for the bikes are : red, black and blue. They might introduce more colors. After all the reviews from different sources, this product definitely seem to be making money soon! Given that Bajaj had claimed that DTS-I engine on this bike would ensure better performance in terms of power, torque, speed and acceleration.
Coming to the price, well it depends on individual income in to term it as 'affordable'. And if their target audience is the young generation, then they are going in the right direction as young generation loves speed! But that doesn't mean elder people can't ride Bajaj pulsar 150 NS. Of course they can ride it as long as they feel young at heart. But so far this product definitely seem to pick the curiosity and expectations among the youth and definitely looking forward to it's launch!
You might also be interested in