Bajaj Platina ComforTec Feature Review : 2017
Published On 07-Apr-2017 03:10pm , By Saleh
Bajaj Platina ComforTec is the latest edition in the Bajaj Platina series. This latest Platina caries some enhanced features to meet up better the commuter users purpose(Source). Therefore we are herewith Bajaj Platina ComforTec Feature Review. Let's get more detail of those features added with new Bajaj Platina ComforTec.
Bajaj Platina ComforTec Feature Review : 2017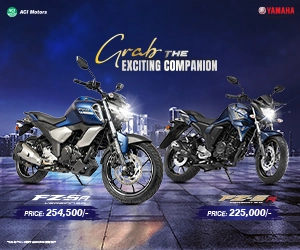 Bajaj Platina ComforTec – Basic Attribute
Bajaj Platina series is the core commuter series of Bajaj Auto Limited. After meeting the market challenges being a good commuter Platina series now maximizing with supplementary features with this ComforTec model.
The latest product before ComforTec the Platina ES already meets the power, efficiency and commuting features. So keeping this model standard Bajaj ComforTec is one more step upgrade which is featured in the concentration of maximizing comfort.
Bajaj Platina ComforTec - Specification
Therefore Bajaj Platina ComforTec is more capable to deal with urban and rural terrain in terms of ensuring utmost comfort. So here in core mechanical specification of the bike is still remaining same or just hired from Bajaj Platina 100ES. Consequently here is the specification of the bike.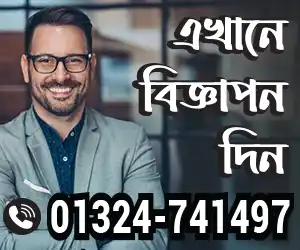 | | |
| --- | --- |
| Specification | Bajaj Platina ComforTec |
| Engine | Single Cylinder, Four Stroke, Air Cooled, 2-Valve, DTS-I with ExhausTEC |
| Displacement | 102cc |
| Bore x Stroke | 47mm x 58.8mm |
| Compression Ratio | Not Found |
| Maximum Power | 8.2 PS @ 7500RPM |
| Maximum Torque | 8.6 Nm @ 5000RPM |
| Fuel Supply | Carburetor, PTE 16 Manual choke |
| Ignition | Not Found |
| Starting | Kick & Electric |
| Clutch | Multi-plate wet Type |
| Chassis Type | Tubular Single Down Tube with Lower Cradle frame |
| Transmission | 4 speed All down |
| Dimension (Length x Width x Height) | 2000mm x 840mm x 1060mm |
| Wheelbase | 1255mm |
| Saddle Height | 798mm |
| Ground Clearance | 190mm |
| Suspension (Front) | Hydraulic, Telescopic Type, 125mm travel |
| Suspension (Rear) | Trailing arm with co- axial hydraulic shockabsorber & Coil springs. SNS |
| Tire (Front) | 2.75*17", 41 P (Tube Tire) |
| Tire (Rear) | 3.00*17", 50 P (Tube Tire) |
| Brake (Front) | 110 mm DRUM |
| Brake (Rear) | 110 mm DRUM |
| Fuel Capacity: | 11 Liters |
| Net Weight | 108 Kg |
| Battery | Not Found |
| Speedometer | Analog speedometer |
*All the price and specifications are subject to change upon company rules, policy, offer & promotion. BikeBD is not liable for the changes.
Bajaj Platina ComforTec Features
Bajaj Platina ComforTec is enhanced with a comfort maximizing package. According to Bajaj in this package enhancement they have rearranged the front and rear shock absorbers, seating arrangement and also the foot pegs.
Therefore the ComforTec is more comfortable to ride than any other 100cc commuter currently existing in the market. So let get the detail of their comfort feature added with the ComforTec.
Bajaj Platina ComforTec - Superior Front Suspension
The new Bajaj ComforTec front suspension is very responsive. According to Bajaj, it more capable compared to any other 100cc commuter currently available in the market.
Also Read: Bajaj Pulsar 125 Neon Launched In India
These telescopic hydraulic shock absorbers longer travel design is better capable to absorb shocks. Therefore it delivers maximum comfort while riding on the odd terrains. Bajaj claims these suspensions are 28% longer than other 100cc commuters currently available in Indian Market.
Platina ComforTec - Extra Long Double Spring Rear Suspension
The rear suspension system also enhanced herewith better and responsive travel against the odd track shocks and bumps. Currently in 100cc commuter motorcycle the rear suspensions come with single spring rear suspension.
But in ComforTec the rear suspension comes with SNS double spring. According to Bajaj these springs are around 22% longer than the current market 100cc commuter shock absorbers. Due to longer dimension spring its travels more and thus ensures better shock-absorbing characteristics.
Bajaj Platina ComforTec - Enhanced Spring Soft Seat
Softer cushioned seat is another core enhancement with new Bajaj Platina ComforTec. The seat of Platina series is already quite larger and softer in character. Moreover ComforTec featured with more comfortable seating arrangement.
Platina ComforTec seat is uniquely structured with new formation of foam. It structured as to absorb the shocks very easily therefore it ensures maximum comfort to the rider even riding for longer hours.
Bajaj Platina ComforTec - Rubber Footpads
The Platina ComforTec footpads are also designed to absorb the jerks while riding on odd track. The foot pegs are now padded with rubber made foot pads.
Moreover these pads are quite wider in size. So rider and pillion have more spaces for keeping their foot more comfortably and confidently.
So readers here were the enhancements detail added with the new Bajaj Platina ComforTec under our Bajaj Platina ComforTec Feature Review. As already the Platina ES is very popular in out commuter market so ComforTec also will be more capable to meet our commuting needs. Therefore stay tuned with us for more updates of latest released products. Thank you all.
So readers, stay with us for new and updated news and don't forget to subscribe to our BikeBD Youtube channel, and also an eye on our BikeBD Facebook Fanpage. To see the details of Available Bike Prices in Bangladesh and the Motorcycle Showroom Addresses near you visit BikeBD.Com.
Related Article You May Like:
Read By Category:
You might also be interested in