Bajaj Chetak Electric Scooter Feature Review
Published On 01-Jan-1970 06:00am , By Raihan Opu
Bajaj Chetak Electric Scooter Feature Review
Bajaj Auto Ltd. has reintroduced its scooter series Chetak launching the all-new Bajaj Chetak Electric Scooter. The scooter went into production from September 2019 and became available in the market from this January 2020. Hence, covering the new electric scooter profile here we featuring Bajaj Chetak Electric Scooter Feature Review.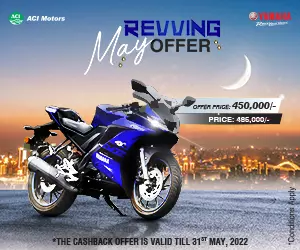 THE ALL-NEW Bajaj CHETAK Electric Scooter
This year Bajaj returned again in the scooter segment with the all-new Bajaj Chetak. It's an electric therefore E-Scooter that inherits the legacy of older Petrol-Engine Chetak. The new scooter carries the legacy but it's an all-new breed that is versatile both in technologically and ergonomically. This time it copied all the modern exterior features and elements that dressed it fit to roll in this modern time.
Copying the legacy, the new Chetak is designed on a solid on-bone structure. Again, it ignored the so-called fiber or plastic exterior or paneling. The entire exterior is profiled with metal bodywork. Only a few parts around the footbed paneling got a minimal fiber touch. Hence, it has built strong, heavy, and of course, it's durable.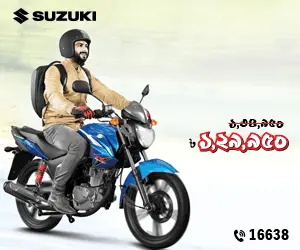 On the exterior. the scooter very decently adopted a bulky and rounded design. It's curvy, sporty, and appealing. Further, every part like the front-end, tail-end, headlamp, ODO-panel, switch-gears, seat, all are designed uniquely. It reflects a combination of premium and classic touches.
Here the matt metallic bezel and glossy lining around the headlamp, speedometer, and body liners are just amazingly gorgeous. The headlamp is a rounded and bloated assembly that featured with ring-shaped LED DRL and inhouse multi-pit LED lights. The round ODO is fully digital with a negative display. Hence, being E-Scooter, all the lights are power-saving LED typed.
Here the front & tail end nicely holding the body-mounted turning indicators. Further, the fancy grilled panel gave it a classy attitude. Meanwhile, the scooter got a very decent and sporty 3-D curved seating arrangement. Further, it also holding storage compartments in the front and under the seat, which is just cool. Therefore, altogether it's carrying a modern and very good-looking design.
Frame, Wheel, Brake and Suspension Feature
The Bajaj Chetak has built on a solid on-bone frame and covered with solid steel bodywork. In the wheel, brake, and suspension system it featured versatile. The wheels are 12" wheel, those featured with 12-spoke alloy rims and wider profile tires.
In the braking system, the front wheel brake has two options. The premium model is equipped with hydraulic disc-brake and the Urban model featured with drum brake. At the rear, both the model featured with drum-type brakes.
Further, the braking system also enhanced with a regenerative braking feature. It allows safer braking within a shorter braking distance. Moreover, its linked braking system through the rear brake lever allows combined braking in both wheels.
In the suspension system, the new Electric Chetak holds trailing linked suspension in the front. It's a single-unit spring-loaded sealed hydraulic setup. At the rear it also single and also spring loaded-lead type that attached with the single-arm swing. Hence, the Chetak seized the Bajaj's classic scooter suspension setup matching with trendy features.
Bajaj Chetak Electric Scooter Powerhouse
The new Bajaj Chetak is an all-new Electric Scooter. Thereby the conventional petrol engine omitted and adopted a modern high-performance and eco-friendly electric motor. The motor is swing mounted that directly linked with the rear wheel. Hence, power delivery is swift and friction-free.
The electric motor is derived with a powerful lithium-ion battery that mounted under the seat. It detachable, maintenance-free and rechargeable. Therefore, inhouse recharging inlet mounted at the back and charging cable is provided in the pack.
A fully charged battery can run the motor for over 95 kilometers. Hence the battery charges completely with around 5 hours and within 1 hour it changes around 25%. Further in other features, Bajaj is providing 3 years or 50,000km of battery warranty.
Bajaj says, plug it, charge it, and ride it. Bajaj Chetak Electric Scooter is as simple as that. Being an electric scooter, Chetak is very much eco-friendly and intelligently power conscious. Its intelligent electronic computing system continuously balances the riding condition, riding distance, power consumption, and battery power condition. Thus, it featured a worry-free and comfortable ride.
Bajaj Chetak Electric Scooter Feature and Add-On
Copying the power saving concern and eco-friendly trends Bajaj introduced this Electric Chetak. Hence it designed and featured to support modern commuting needs. Accordingly, the updated and unmatched features adopted to keep the new Chetak step ahead of its rivals. Hence at the closing here we sorted out the features and add-ons of the all-new Bajaj Chetak.
It designed premium and unmatched as the future of mobility.
Premium and durable construction with on-bone steel frame including water-resistant metal bodyworks.
Smooth and well-furnished classic body curves that provide a distinctive aerodynamic shape and reflects the signature "C" for Chetak.
The completely unique and dynamic shape of the headlamp that featured with diamond rings like LED-DRL and powerful but power-saving LED headlamp.
Modern fully digital negative ODO display that crafted with a gorgeous Stain Chrome Bezel.
Blinkers are body-mounted, those placed for maximum visibility to the surrounding vehicles.
Dual-tone rear blinkers, where the dedicated LED raw blinks one-by-one to grab the attention of the surroundings.
Premium switch quality with feather touch activity and superb cockpit finish.
Impressive reverse gear option for tight place maneuvering and tackling parking situations.
Smart front glove compartment including USB gadget charging facility with holder.
Wider under-seat compartment for further equipment carrying.
Powerful motor with durable battery support that featured with 3 different riding modes.
Modern and featured wheel, brake and suspension system.
Mobile phone connectivity for information sharing, scooter locating, and security ensuring.
Comfortable riding position with a comfortable seat, grabrail, and safer footrest placements.
Durable and water-resistant construction with 50,000km of battery warranty.
You might also be interested in