Bajaj Motorcycle Showroom In Bangladesh 2018
Published On 02-Feb-2018 03:52pm , By Raihan Opu
Bajaj is one of the Indian motorcycle companies which is most popular in the commuting segment (Source). In the past, they have so many showrooms in Bangladesh. In Bajaj Showroom In Bangladesh 2018, you can find out the showroom at your place. But in Bangladesh Bajaj comes with revolutionary change with a pulsar. It's one of the most selling bikes in Bangladesh. Without this platina, ct100 are also popular in a rural area. It can be said that Bajaj creates a change in biking segment in Bangladesh. For your concern, we bring your desire that you can find all the Bajaj Motorcycle Showroom In Bangladesh 2018.
Dhaka Branch
Dealer Name
Place
Telephone No.
A. N Traders
Thana Road Baimhati Bazar, Mirzapur, Tangail
01714-080050
Anika Motors
Dhaka Road, Bhogra, Gazipur
01711-536001
Arya Motors
146, Senpara Parbota, Mirpur, Dhaka
01819-207263
Azad Agency
88, Kazi Nazrul Islam Avenue, Tejgaon, Dhaka.
01873-182786
Bajaj Bazar
Bogra Chandana Chowrasta, Gazipur
01678-076601
Bajaj City
Joypara Near Thanergate, Joypara Bazar, Dohar, Dhaka-1330.
01814-413895
Bajaj Collection
52/C, BRTC Bus Stand, Asad Avenue, Mohammadpur, Dhaka
01712-624958
Bajaj Dream
Barangail, Manikganj
01779-109408
Bajaj Garden
107/2, Dogormora, Aircha Road, Savar
01711-197961
Bajaj Gold
Dhaka EPZ Road, Near Bogabari Bazar, Ashulia, Dhaka.
01971-686896
Bajaj Heaven
325, South Jatrabari, Jatrabari, Dhaka.
01835-053145
Bajaj Plus
Mokbul plaza, 32,Chanmari Moar, Narayangonj
01978-115976
Bajaj Point
400/B-A, Malibagh, Chowdhruy Para, Dhaka.
01714-451484
Bajaj World
House # 11, Road # 10/A, Sector # 09, Uttara, Dhaka
01924-257878
Eden Auto
37/5, Shamoli Bag, Mirpur Road, Shamoli, Dhaka1207.
01710-248449
Exclusive Motors
139, Bangshal, Dhaka
01713-031343
F.M.Bajaj
Kaliakoir Bus Stand, kaliakoir, Gazipur
01711-391554
Fatema Motors
Shakhipur, Tangail
017199-59501
Joy Motors
Mymensingh Road, Haji Market, Tangail


Momo Bajaj
Kalampur,Dhamrai
01718-514921
Nazrul Bajaj
458, Shahid Rafiq Sarani, Singair, Manikgonj
01713-077156
Noor Autos
Bhulta
01911-021220
Shovo Bajaj
36, Shahid Saraniyo Road, Warless Gate,Manikgonj
01818-341326
Sroti Motors
D-124, Taltola, Thana Roas, Savar, Dhaka
01816-096963
Suvessha Bajaj
Bilala Master Super market, Mouna Chowrasta, Sreepur, Gazipur
01199-817447
Tangail Bajaj
Primary Teachers Samity Market, Kumudini College Gate, Tangail
016222-3344
Zeshan Enterprise
118, D.I.T.Road Malibagh, Dhaka
01819-214913
JMG Bajaj
Eunus Shopping , Complex, Nobabgonj
01711-595369
SK Traders
Farmgate
01724-340295
Bajaj Motorcycle Showroom In Bangladesh 2018 - Mymensing Branch
Azhar Motors
Azhar Bhaban, Bara Bazar, Kishoregonj.
01713545649
Bagdad Bajaj
Main Road, Ghatail, Tangail.
O1714321590
Bajaj Corner
Kharampur, Sherpur Town, Sherpur.
O1711069393
Bajaj Utshob
Court Road, Netrokona
O1711182755
Hena Motors
Bus stand Road,Bokshi Gonj, Jamalpur
O1713506382
Lily Motors
Station Road, Gatepar, Jamalpur.
O1711548917
MM Motors
Rajibpur Bazar, P.S. Rajibpur, Dist: Kurigram.
O1759160875
Mohima Bajaj
Sarisha Bari Bazar, Jamalpur.
O1740916328
Orchi Bajaj
New Bus Stand, Bhaluka, Mymensingh.
O1770393000
Rawan Bajaj
Sherpur Road, Phulpur, Mymensingh.
O1713582627
Rupali Bajaj
Modhupur Bus Stand, Jamalpur Road, Modhupur, Tangail
O1711822305
SS Bajaj
Sanonda bari, Dewangonj
O1717335274
Zannat Bajaj
Laxmi Khola, Muktagasa, Mymensingh.
O1711470905
Bajaj Motorcycle Showroom In Bangladesh 2018 - B. Baria Branch
Bajitpur Bajaj
Dorikandi Bajitpur, Kishoregonj
01733-063301
Barura Bajaj
Poduar Bazar, Bishow Road, Comilla.
01817-022439
Bhairab Bajaj
593,Bangabandhu Sarani, Bhairab
01711-140299
Biplob Bajaj
Telicona Chowmuhoni, Comilla.
01924-344266
Comp. Hazi Bajaj
Sarker Manjil Nabibagor Road Murad Nagor, Comilla
01732-628530
Hamid Motors
Vill & Post: Ghargas, P.S. Koshba, Dist: B. Baria.
01718-116083
Madhabpur Bajaj
Madhabpur, Hobigonj
01772-192745
Mohon Motors
Imja Market, Kotiadi Busstand, Kotiadi, Keshoregonj
01716-513047
Nabil Motors
Monohordi Busstand, Monohordi, Narshindi
01811-790503
New Electro Fare
Kawtoli Stadium Gate, Brahman Baria
01925-170077
Cantonment Bajaj
Nischintapur, Cantonment, Comilla
01815-483159
Shaheda Bajaj
Sultanuddin Nuri Market, Velanagar, Narsingdhi
01714-720090
Akhaura Bajaj
Akharaura,
01721-121735
Bajaj Motorcycle Showroom In Bangladesh 2018 - Sylhet Branch
Amco Bajaj
Abul Bashar Mansion, Dakhin Bazar, Borolekha, Moulivibazar.
01715526370
Bajaj Plus
Shibgonj, Sylhet.
01761859154
Darning Bajaj
Aziz Complex, West Pathantula, Sylhet
01751788694
H.I.S. Motors
Berirpar, Sreemogal Road, Moulvibazar.
01711487406
Jesan Motors
Post, PS & Dist: Hobigonj
01715007539
PrimeBajaj
Abul Bashar Mansion, Dakhin Bazar, Borolekha, Moulivibazar.
01768953264
Priya Enterprise
College Road, Sreemongol, Moulvibazar.
01711300050
Rakhi Bajaj Bhuban
Uttara Super Market, Beani Bazar, Sylhet.
01711967964
Suprova International
Major Iqbal Road , Sunamgonj.
01720999022
Bajaj Motorcycle Showroom In Bangladesh 2018 - Chittagong Branch
B.M. Motors
Al-Amin Plaza, Hathazari, Chittagong
01819611240
Bajaj Connection
997, Zakir Hossain Road, A.K. Khan Gate, Chittagong
01819514222
Bajaj Museum
Kaptai Rastar mhata,Chandgaon, Chittagong
01819366417
Bismillalh Bajaj
Dhaka Tranked Road, Barairhut, Mirasorai, Chittagong
01811917272
C.S. Bajaj
Matiranga, Khagrachori
01817249230
Chittagong Bajaj
Sadarghat Road, Kotowali, Chittagong.
01817233047 '01782829949
Friends Motors
36/7 CDA Avenue, Muradpur, Chittagong, friendsmotors2004@gmail.com
01819514222 , 01712548341
J U Motors
Fatickchari, Bibirhat, Chittagong.
01819611779
Mahima Motors
Pahartali, Raujan, Chittagong.
01819309032
Nawrin Motors
Momena Ayesha Center, Bus stand, Patiya, Chittagong
01919319950 '01819319950
Muna Enterprise
Khatal toli. Rangamati
01737454545
FNF Motors
1/2, Mosque Market, Banarupa, Rangamati.
01678229933
Saikat Motors
Narikel Bagan, College Road, Khagrachari
01817733827
Shah Pir Auto.
Al-Amin Shopping Complex, Lohaghara, Chittagong.
01819643732 01554348513
Bajaj Motorcycle Showroom In Bangladesh 2018 - Noakhali Branch
Shohel Bajaj
Bypass Road, Laksham, Comilla
01833577577
Akata Motors
Uttar Tamohani, Main Road, Lakshmipur
01733959061
Akira Bajaj
Main Road, Raipur, Lixmipur.
01713626222
Azad Motors
Stadium Road, Chandpur.
01819442007
Bajaj Bazar
Main Road,Maijdee, Noakhali.
01711103033
Muna Enterprise
Collage Road,Chowddagram,Comilla
01818342023
H P Motors
685/5 C, Pagla Miah Road, Feni.
01770699792, 01717502310
Islam Enterprise
Vill + Post: Souderkhil, P.S. Ramgonj, Dist: Luxmipur
01714006117
Khawja Motors
Hajigonj Plaza, Hajigonj, Chandpur.
01712799449
Shahed Motors
S.S.K. Road, Mohipal, Feni
01710312518
Bajaj Motorcycle Showroom In Bangladesh 2018 - Cox Bazer Branch
Bajaj center
Chakaria Pouroshava, Chakaria, Cox's Bazar.
01818-817243 01819-840120
Eshan Motors
N Islam Plaza, Ramu Chumuhuni, Ramu, Cox'sBazar
01812901400
Bajaj Motorcycle Showroom In Bangladesh 2018 - Rajshahi Branch
Alpha Impex
Alfa Bhaban, Ghoshpara More, Mohadevpur, Naogaon.
01713706696
Bismilla Motors
Boro Harishpur, Natore
01775144222
Brother Enterprise(1S)
Chowbari Bazar, Tanor Rajshahi
01737777052
Haider Enterprise
Nazipur Bus stand, Patnitala, Naogaon.
01712981825
Hena Enterprise
Horidagashi, Keshorhat, Mohanpur, Rajshahi.
01711417785
Joti Motors
Atarai Nutun Bazar, Atari, Nawgaon.
01715603180
Meghla Enterprise (1S)
Main Road, Shapahar Bazar, Shapahar, Naogaon.
01718167058
Nabayan Motors
Muktasha Hall Road, Rohonpur, Chapainababgonj
01713704979
Naogaon Palace
Dayaler More, Nawgoan
01712699936
Nur Bajaj Palace
Baneshor Bazar, Putia, Rajshahi
01723268416
Pollab Enterprise
Abad Pukur Hat, Rani Nagor, Nawgaon
01712840103
R.R Motors
Grudaspur, Natore
01732963266
Razib Motors
Baluchar Canshart, Shibgonj, Chapainababgonj
01711417227
Sarder Motors
Taherpur,Bagmara, Rajshahi
01720615683
Sarker Enterprise
Rajshahi
01713701471
Sathi Motors
Mansur Manson, Bora Indra Moar, Chapainawabgonj
01711417227
Shobuj Enterprise
Nazipur Bus stand, Patnitala, Naogaon.
01712130402
Tarofder Enterprise (1S)
Niamotpur, Naogaon.
01713728533
Master Bike Center
Nachol, Chapainwbabgonj
01713722476
Rabbi Motors
Taherpur
01718282121
Bajaj Motorcycle Showroom In Bangladesh 2018 - Khulna Branch
A.S.Traders
Tuskhali Road, Mathbaria, Pirojpur.
01716426178
B.M Motors
C O Office More, Bypus Road, Pirojpur.
01791168131
Bajaj Vhaly
6, K D A Avenue, Moylapota, Khulna.
01711827078
Bajaj Aggina
Kaligong,Satkhira
01911846974
Bajaj Prangon
49, M A Bari Road, Zero Point, Gollamari, Khulna
01711814220
Bajaj Sale Center
Narikeltala, Satkhira
01711380414
Brothers Motors
Kolaroa, Satkhira
01815230433
Hossain & Brothers
Khan A Sabur Road, Daulatpur, Khulna.
01917240025
Nandi Trading Corp
Paikgacha, Khulna
01711323827
Rafi Traders
Abdul Hai Road, Mongla, Bagerhat
01676702000
Riyed Motors
106,Lowar Khan Jahan Ali Road, Khulna
01711965017
S.Rahman
51 , KDA Avenue Sk. Para, Khulna.
01712258213 / 01919258213
Shaheen Enterprise
1-4, Madina Market, Labonir Moar, Satkhira.
01711351942
Shaon Motors
Pachuria Bazar, Gopalgonj
01724532615
Shekh Machinery
Chuknagor Bazar, Chuknagor, Khulna
01711959598
Tareq Enterprise
Khan Jahan Ali Road, Mitha Pukur Par, Bagerhat.
01712961371
Abdullah motors
Chocknogor,Dumuria, Khulna
01711960719
Urbi Motors
Kuadanga, Gopalgonj
01713914129
Bajaj Motorcycle Showroom In Bangladesh 2018 - Jessore Branch
3-R AUTO
9, Rail Road Kotwali, Jessore
01711877088
Ahnaf Motors
Keshobpur
01740000055
Alif Enterprise
Abdul Malek Plaza, Pangsha, Rajbari
01721660266
Al-Kaif Motors
Court Road, Main Road, Meherpur.
01914883817
Amin Bajaj
Pouro New Market, Main Road, Rajbari-7700
01713992752
Amin Motors
West side of Land office, Nuton Bazar, Magura.
01711467083
Anonna Motors(1S)
Moksadpur,Gopalgonj
01730962142
Anika Motors,
City College Market, Jessore
01716861014
Azmeri Auto
Bostapotty More, In-front of MS PTI School, Jessore Sadar, Jessore.
01711119787
AB Motors
Ghagni Bazar, Maherpur
,01711479196
Bajaj Auto Center
Maxi Supermarket, Kaligonj, Jhenidah.
01971183420
Bajaj Motors
Chuadanga Sadar, Chuadanga.
01711397121
Chetona Auto (1S)
Lohagora Bazar, P.S. Lohagora, Dist: Narail
01716185434
Desh Auto
Shahid Mosiur Rahman Road, Hamdad, Jenidaha.
01711265007
Fashier M C Centre
Post Office Moar Upzala Road, Moheshpur, Jhenidah
01711577452
Hossain Auto
23, H. S S Road, Jhenidah
01711309976
Kaj Trading
Jamaddar Tower-2, Rupgonj Bazar, Narail
01711877088
Khan Bajaj Center
Kaligonj Road, Jibonnagor, Chuadanga.
01711305899
Lipu Motors
Obdermore, Boalmari,Faridpur,
01712783677
S M Auto
Mohespur Road, Chowgacha Bazar, Jessore
01718502347
Sodorpur Auto
College more,Sodorpur, Foridpur
01716501201
Sabuj Motors
Goalchamat, Faridpur Sadar, Faridpur
01711441914
Taj International
Goalchamat, Faridpur
01715224488
Taj Motors
Kachari Bazar, Hafizmore, Alamdanga, Chuadanga
01720686435
Zeem Bajaj
Navaron( shatkhira more), jessore
01711579573
Bajaj Motorcycle Showroom In Bangladesh 2018 - Barisal Branch
A.R Motors
5, Sharif Para, Charfassion, Bhola.
01712885074
Bajaj Centre
Sadar Road, Shariatpur.
01715530238
Bajaj Village
Chowrongir Moar, Shariatpur.
01718913476
Kuakata Motors
College Road, Kalapara, Patuakhali
01733263890
Muladi Motors (1S)
Sadar Road, Muladi
01719408113
New Park Bangla
1/1, Sajrini Market, Bogra Road, Barisal
01712902112, 01714056441
Panchayet Motors
Sadar Road, Barguna.
01743565219
Rahman Motors
Main Road, New Town Madaripur.
01712292250
S.A. Motors
Ukil para Sadar Road, Bhola.
01717220850
Sardar Enterprise
Shipchar Bazar, Shipchar, Motherypur.
01713641866
Satata Motors
College Road, Golachipa, Patuakhali.
01711956058
Sikder Autos
Town Kalikapur, Chowrasta Potuakhali
01740901170
Sikder Enterprise (1S)
Mojid Bari, Vurghata, Kalkini, Motheripur
01732427712
South Bengal Motors
Krishna Kati, Barisal Road, Jhalakathi
01712502359
Bajaj Motorcycle Showroom In Bangladesh 2018 - Bogra Branch
Auto Bitan
Sherpur Road, Sutrapur, Bogra.
01911 777605
Bajaj Palace
South Bus Stand, Gobindagonj, Gaibandha
01712 576724
Bajaj Point
50-53, Zellaporishad Market Gohail Road, Sutrapur, Bogra
01711 313844
Bhai Bhai Autos
Mail Busstand, Dupchachia, Bogra.
01733 285268
Hassan Trading
Sadar Road, Joypurhat
01710 647611
Himu Motors
Chandaikona Busstand, Raygonj, Sirangonj
01774 990024
Idris Auto (1S)
Pramanik Complex, Busstand Shingra, Natore
01719 536390
Joya Enterprise
Ullapara Bazar, Ullapara, Sirajgonj.
01711 231728
Nazrul Enterprise
Dhonut Road, Sherpur, Bogra.
01711 875937
Orthee Bajaj Mart
Sador Road, Kalai, Joypurhat.
01711 414664
Rumpamoni Auto Bitan
D, B, Road, Gaibandha.
01713 727247
Sadia Enterprise
Dhaperhat, Sadullahpur, Gaibandha, Bogra
01713 786098
Shaban Bajaj
Thana Road, Nondigram, Bogra
01713 820519
Sheikh Enterprise
M. A Motin Road (New Dhaka Road) Sirajgonj.
01712 095262
Tushar Enterprise
Mokamtola Shipgonj, Bogra
01711 411246
Zannati Motors
Polashbari,Gaibhanda
01748 976555
Singra Bajaj
Anwar Super Market, Singra Busstand, Singra, Natore.
01711-274143
Rana Motorcycle Centre
Matidali, Rangpur Road, Bogra
01711274143
Hridoy antor Traders
Dhunot Bazer,Dhunot
01716 297794
Bajaj Motorcycle Showroom In Bangladesh 2018 - Rangpur Branch
Antor Bajaj
Willipur, Kurigram.
01712-026593
Arif Motors
Hatibanda, Lalmonirhat.
01720-551092
Babul 'Trading
Shaheed Dr. Zikrul Haque Road, Sayedpur, Nilphamary.
01748-905969
Bajaj Kanon
D.C.C Road, Tus Bhander, Kaligonj, Lalmonirhat
01711-414918
Hazi Enterprise
East Baipuss More, Sundergonj, Gaibanda
01712-621920
Joardar Enterprise
Dhalia Road, Joldhaka, Nilfamary
01716-329410
N.K. Motors
B.D.R. Road, Lalmonirhat
01716-404547
Needs Auto
Shatibari, Mithapukur, Rangpur
01757-825519
Nova Bajaj
Pirgasa, Rangpur
01711-435652
Sabuj Motors
Goshpara, Kurigram
01712-531039
Shakil Motors
Poura Market, Nilphamary
01712-531039
Siddiq Motors
Nageshori, Kurigram
01776-139462
Tahiah Bajaj
Rangpur Road, Niamatpur, Near BSIC, Sayedpur, Nilfamary
01822-808855
Tamanna Bajaj
Bus stand,Taragonj, Rangpur
01716-965852
Bajaj Motorcycle Showroom In Bangladesh 2018-Dinajpur Branch
Ayan Motors
Shetabgonj Chowrasta, Dinajpur
01716883482 01776811112
B S Motors
Chireerbondor, Dinajpur
01713662166
Bajaj Mela
Dhaka Moar, Parbatipur, Dinajpur.
01712039346 01914398145
M. R. Motors
Main Road, Birampur, Dinajpur
01712278373
Mithila Traders
Station Road, Chirirbandar, Dinajpur
01718000053 01837423197
Noor Motors
Lili More, Modipara, Dinajpur
01740924792
Reza Enterprise
Thana Mosjit Market Complex, Birgonj ,Dinajpur
01717675442
S.A. Enterprise
Lichutala, Panchagoar
01712824126
S.B. Enterprise
Bangabandhu Road, Thakurgaon.
01819844194
S.K. Motors
Ganestola, Dinajpur.
01712649573
Safa Motors
Main Road, Phulbari, Dinajpur.
01730193833
Srea Motors
Vaduria, Bazar, Nobabgonj
01717722272
Tuba Trading (1S)
Ranigonj Bazar, Ghoraghat, Dinajpur.
01714927505
K M Motors
Ranisongkorail, Thakurgon
,01768993122
Bajaj Motorcycle Showroom In Bangladesh 2018-Pabna Branch
Biswas Enterprise
Doulatpur, Kustia.
01724-383175
Bonus Motors
Chatmohor, Pabna
011711-236212
Chowdhury Bajaj Corner
Bera, Pabna
01740-901212
H R motors
Hamid Road, Pabna.
01714-081295
Juai Auto
Shapla Chattar, Kustia
01711-387008
Mahabub Bajaj Motors
Kashinathpur, Bera, Shathia, Pabna.
01711-236181
Monsur Trading
Ishurdi, Pabna.
01797-607070
Newgen Bajaj
, Majompur, Kushtia.
01748-934146
Raj Motors
Bangura, Pabna.
01715-182021
Samin Motors
Dadapur Road, Kustia.
01711-100178
See All Bajaj Motorcycle Prices Here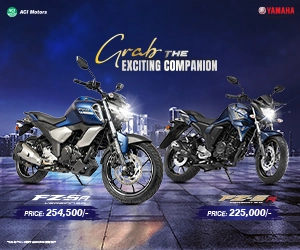 This is the list of all Bajaj Motorcycle Showroom In Bangladesh 2018. In this bajaj will launch some new motorcycle. May be Bajaj Pulsar NS160 might be available from February 2018.
Read By Category:
Creating a value of life isn't easy. But creating life valuable is easy. So I tried to creating value and make an impact. I like to work in a team that is cooperative and helpful. I like to share my knowledge and skills for the betterment of the company. Always find out the opportunities and use in a proper way.
You might also be interested in