ACI Motors Introduced Motorcycle Gear & Accessories Solution in BD
Published On 01-Jan-1970 06:00am , By Ashik Mahmud
ACI Motors introduced motorcycle gear & accessories solution in their dedicated showrooms. ACI Motors is currently the official distributor of Yamaha Motorcycle in Bangladesh. Besides a gorgeous product line of motorcycles they showcased a wide range of motorcycle gear & accessories for retail customers. Hence from now the motorcyclists have the complete solution of motorcycling under the shade of ACI Motors.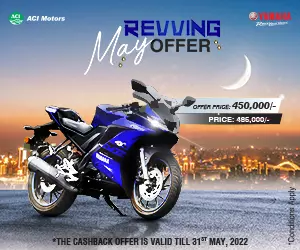 ACI Motors The Official Distributor of Yamaha Motorcycle In Bangladesh
The ACI Motors currently doing on distribution of Yamaha Motorcycles. They are doing so gorgeous with competitively an attractive product line in the motorcycle market of Bangladesh. Furthermore they are doing dedicated with the pulse of the young generations.
Therefore they arranged their Yamaha product line sourcing from India, Indonesia and from other country. Resulting they have the Yamaha YZF-R15 V3, Yamaha NMAX 155, Yamaha Fazer/FZS FI including SZ-RR and Yamaha Saluto 125. Furthermore within short time they are going to launch few other sports and entry level motorcycles in our market.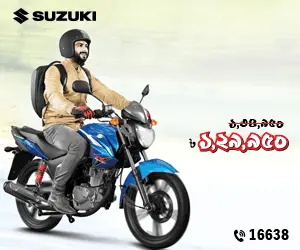 Hence besides the gorgeous product line ACI Motors also taking care of their customers with dedicated after sales service. They improved their after sales support in the major cities and working seriously to give quality coverage countrywide.
ACI Motors Introduced Motorcycle Gear & Accessories Solution
The most important thing with ACI Motors is they are working to support & improve the motorcycling culture in Bangladesh. They are doing keeping pace with the rhythm of our motorcyclists. That's why they are arranging and involving with various event, sponsorship and support of motorcycle related affairs.
Hence in that sequence they introduced the motorcycle gear & accessories solutions for the motor bikers. From now motor bikers will get complete motorcycling support and solution from ACI Motors therefore Yamaha Bangladesh.
Coming to the new product line of motorcycle gear & accessories motor bikers will get all king of riding gears & accessories solution from ACI Motors. They have showcased a wide range of riding gear, safety gear, security gear and motorcycle maintaining equipments. Furthermore they wish to develop more of their accessories products as ACI Motors informed.
Coming to the current product line under motorcycle gear & accessories ACI Motors is introducing four categories of products. The current products are coming under the badge of Fast Track, Yamaha etc. Each category contains number of products where rider can choose according to their requirement, necessity & budget.
Motorcycle Riding Gear or Safety Gears
ACI Motors showcased various type of riding gear and safety gears in their accessories shop. They have various types of helmets for different category of rider with different feature and price tag.
They are also showcasing riding suit with CE armor protections. Furthermore they have full pack of external safety armors for hardcore riders or travelers including standard riding gears like gloves, masks etc.
Security Gears or Locking Gears
ACI Motors also concern about the safety of the motorcycles of their customers. Therefore they also showcased various types of security lock and devices for their customers. Hence a user can ensure the safety of the motorcycles while parking indoor or outdoor.
Luggage & Backpack Solution
In the motorcycle gear & accessories shop ACI Motors also have luggage and backpack solutions. They showcased different capacity and category of tail bag, waist bag, shoulder bag or backpacks for the motorcycle users.
The bags and backpacks come with different features like waterproofing, quick releasing or reflective features. Hence for traveling or city commuting all the events can be covered with their luggage and backpack solution.
Utility Accessories & Gears
In the utility accessories & gears category ACI have different kind of accessories and gears. It's a wide ranged category but they started this category with some basic accessories and gears.
Hence mobile phone holder, USB charger are quite the basic accessory. But the shoe protector or chain cleaner brush etc. is more where upon time this category will be developed more with new products as ACI Motors informed.
(*All the price & features of the products in the pictures are subject to change upon company rules, policy, offer & promotion. BikeBD is not liable for the changes.)
So readers these are quite a glance over the introductory showcase of the gears & accessories shop of ACI Motors. They have geared with quite a large category of basic product & accessories. From there a motor biker can get a complete support under same shade.
Hopeful thing is they are dedicated to the motor riders need & enthusiasm. We expect they will develop the accessories shop with wider range of product and of-course with reasonable and comfortable price tag.
Hence that's it; we hope to see every rider aware of road safety and traffic rules therefore help to ensure a safe & disciplined road in Bangladesh. So riders use safety gear and ride safe and disciplined.
If You want to Find Yamaha Bike showroom near you visit Our Website. Stay with us for more update motorcycle news.
Published by Ashik Mahmud
You might also be interested in