2019 Suzuki GSX250R Feature Review
Published On 20-May-2019 02:50pm , By Raihan Opu
2019 Suzuki GSX250R Feature Review
Japanese motorcycle brand Suzuki putting concentration on producing small capacity entry-level motorcycles from few years. Sequentially they launched some nice & featured small sports model like GSX125R, GSX150R, and GSX250R etc. Hence covering the quarter-liter sports machine here we are featuring the 2019 Suzuki GSX250R Feature Review.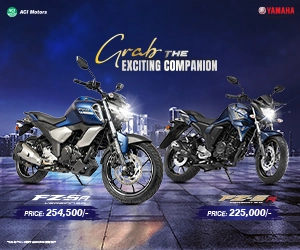 Suzuki GSX250R – Overview
The Suzuki GSX-R is the sportsbike series that revealed in 1985 introducing a liter-class machine GSX-R750. Later, Suzuki released different capacity of Sportsbikes under the badge GSX-R. Hence this is the Supersports class from Japanese brand Suzuki that carries the true Supersports DNA.
From the beginning, the series GSX-R produced the bigger sports bike with bigger engine displacements. But following the modern entry-level sports bike trend, they also entered into small bike market. Hence, often they released different capacity of small Sportsbike starting from the 125cc engine.
Therefore, with the badge of GSX-R the motorcycles are all featured with compatible sports feature and characteristics. So in the quarter-liter segment, the 2017 GSX250R took the position at the end of 2016. Whatever the features we are going to describe but the model hired the engine and few other parts from the successor Suzuki GW250 Thunder and Suzuki Inazuma 250.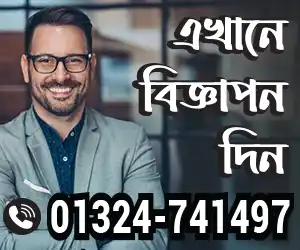 2019 Suzuki GSX250R – All New Athletic Appearance
According to Suzuki, they have produced the Suzuki GSX250R as the Urban Athlete with all sportsbike feature and characteristics. The motorcycle looks and solely designed with Sportsbike attitude and appearances.
The new GSX250R is a full-faired street sports machine that featured sports looks with easy and comfortable handling design. Furthermore, its layout is iconic to its GSX-R series from head to tail.
The motorcycle comes with very decent fairing and body layout. Of course, the tone is muscled, inflate and unavoidably multiple air tunnel featured to get the bike aerodynamically stable.
GSX250R comes with iconic wolf look single piece headlamp with a sharp profile of windshield. After that, the ODO is a full-digital unit with a negative display; that also shared in GSX-125R and new GSX150R. The fuel tank is sleek, dented and sliced at the rear to support comfortable knee position of the rider.
Here the seat is sporty split that set with different height for the rider and pillion. Considering the sports ergonomics its enough roomy and comfortable. Hence the tail is compact in a decent way where it fits notchy U-shaped LED light that looks truly unique.
Coming to the rests, the panels are crafted with both matt and glossy finishes. Lastly, the exhaust is the bigger unit that boasted with a silver crown and the same jacket that shields the heat. Hence overall the 2019 Suzuki GSX250R is very decent looking sports bike that featured to be used as daily use bike.

2019 Suzuki GSX250R – Frame, Wheel, Brake & Suspension System
The new Suzuki GSX250R is the all-new quarter-liter sportsbike in Suzuki GSX-R series. The motorcycle comes with all new sports profile inspired by bigger GSX-R. The frame is distinctly designed steel tube frame. It's lighter in weight but gave a stronger and sporty profile to the bike.
The wheels of the GSX250R are also lighter in weight with aluminum cast alloy rims with the wider dimension of tubeless tires. Here rimes are paired ten spoke with sporty design and tires are 110mm in front and 140mm at the rear.
The new GSX250R comes with hydraulic disk braking system in both wheels as the standard. Here the disks are larger in diameter and those are vented with petal edge. Here the clipper assemblies are double piston in front and single piston at the rear.
In 2019 model the BOSCH dual channel ABS enhancement also comes as an option besides the non-ABS version. So the new machine is more capable in terms of safe braking characteristics.
Coming to the suspension system those are also featured to support its sports characteristics. Here the front suspension is upright telescopic and the rear one is mono. Suzuki says they are well-tuned to support sports riding and to ensure maximum comfort in everyday rides. Whatsoever, the rear unit is adjustable with 7-step preloads.
So in terms of wheel braking and suspension system, Suzuki GSX250R is quite a nice package. Moreover, the motorcycle characterized for easy and handy handling with lower saddle height and comfortable controlling ergonomics. Hence with standard 178kg kerb weight, it should not be a big deal to tackle the motorcycle in daily movements.
2019 Suzuki GSX250R – Engine Feature & Performances
The Suzuki GSX250R is the new addition in quarter liter segment in Suzuki's GSX-R series. Of course, the motorcycle comes with all new body ergonomics and sporty profile under the shadow of bigger GSX-R. Hence the motorcycle comes with a capable and decent performance engine focusing mid-range power play and maximum fuel economy.
Here the GSX250R engine featured with 248cc liquid-cooled parallel-twin four-stroke engine. The engine is fuel injected and valvetrain is simply SOHC with 2-valves per cylinder. The engine is not that ground breaking performer but that reliable and proven with performances as it picked from older Suzuki GW250 therefore Suzuki Inazuma 250.
Whatever, where it hired from but Suzuki mentions, the engine better tweaked with notable enhancements coping with EURO-4 standards. They redesigned the valves and adopted roller bearing rocker-arms. Here the cylinder wall & piston rings also redesigned for better lubrication therefore low friction.
With a better set of the balance shaft, forced lubrication channel and better intake system the engine dedicated to smoother performance. Hence this slightly under-square engine characterized for low to mid-range power and torque delivery. Therefore fun playing widely allowed with the new tweaking and upgrades.
Coming to the bookish performance figures Suzuki didn't reveal the power and torque figure in their official websites. But the older engine of GW250 Thunder and Suzuki Inazuma 250 power and torque figure was respectively 24BHP @ 8,500RPM & 22Nm @ 6,500RPM. Hence luckily Suzuki claims for enhanced and refined performance where under EURO-4 standards which altogether seems cool.
2019 Suzuki GSX250R – Specification & Dimensions
Specification

2019 Suzuki GSX250R

Engine
Four Stoke, Liquid Cooled, Parallel Twin Cylinder Engine
Displacement
248.0cc
Bore x Stroke
53.5mm x 55.2mm
Valve System
SOHC, 2 Valve Per Cylinder
Compression Ratio
11.5:1
Maximum Power
N/A
Maximum Torque
N/A
Fuel Supply
Fuel Injection
Ignition
Electronic Ignition
Starting Method
Electric Start
Clutch Type
Wet, Multiple-Disc
Lubrication
Wet Sump
Transmission
Return Type 6 Speed ; 1-N-2-3-4-5-6

Dimension

Frame Type
Tubular Steel Frame
Dimension (LxWxH)
2,085mm x 740mm x 1,110mm
Wheelbase
1,430mm
Ground Clearance
160mm
Saddle Height
790mm
Weight
178Kg, 181Kg (ABS)
Fuel Capacity
15.4 Liters
Engine Oil
2.4 Liters

Wheel, Brake & Suspension

Suspension (Front/Rear)
Telescopic Fork Suspension, Coil Spring, Oil Damped / Mono Suspension, Coil Spring, Oil Damped
Brake system (Front/Rear)
Hydraulic Disk / Hydraulic Disk Optional BOSCH ABS
Tire size (Front / Rear)
Front: 110/80-17M/C 57H Rear: 140/70-17M/C 66H Both Tubeless


Battery
12V 7Ah, MF
Headlamp
12V
Speedometer
Full Digital
*All the specifications are subject to change upon company rules, policy, offer & promotion. BikeBD is not liable for the changes.
2019 Suzuki GSX250R – The Urban Athlete
After the brief and official data sheet, you can see the Suzuki GSX250R is a solid small capacity sports bike. It obviously comes with some cool features. So if you're looking for such a practical performer then get the glance again over the features.
New full faired, quarter-liter sportsbike with aggressive GSX-R attitude and profile.
Comfortable and roomy ergonomics for a better and practical riding experience.
All sporty profile with split seat, clip-on handlebar, and knee supporting sleek fuel tank.
New engine refinement and tweaking for better and noiseless smoother performance.
Tested with reliability and maximum fuel economy even with hardcore mid-range performance.
New intake and fuel injection system provide instant throttle response in any weather and altitude conditions.
The engine standardized with EURO-4 standards including extensive emission control throughout the new design of exhaust.
Wheels, tires, brakes, and suspension designed to perform better.
Dual channel ABS enhances the safety feature.
Full LCD panel with an impressive negative display.
Powerful headlamp with all LED DRL setup including tail and indicators.
Overall a roomy and comfortable profile to cope with the daily ride and satisfy the power play mode.
So you can see the cool parallel twin quarter liter sports machine packed with GSX-R tag. Obviously, it's a nice sportsbike furthermore more realistic and seems supportive to meet the practical needs. Hence Suzuki celebrates the new 2019 Suzuki GSX250R in the quarter liter supersports affair.
Creating a value of life isn't easy. But creating life valuable is easy. So I tried to creating value and make an impact. I like to work in a team that is cooperative and helpful. I like to share my knowledge and skills for the betterment of the company. Always find out the opportunities and use in a proper way.
You might also be interested in