Uttara Motors Launch New Bajaj Discover With New Features And Looks
Last updated on 05-Nov-2023 , By Arif Raihan Opu
Bajaj is one of the leading motorcycle brands in Bangladesh number of sales. Uttara Motors Limited is the official distributor of Bajaj motorcycles in Bangladesh. They are launching New Bajaj Discover with new features and looks.
Discover is one of the popular series from Bajaj motorcycle. In the 110cc and 125cc segment Discover is one of the most selling bikes in Bangladesh. Now Bajaj has come up with new features and looks in these two models. You can see the Latest discover 110 price in bangladesh here.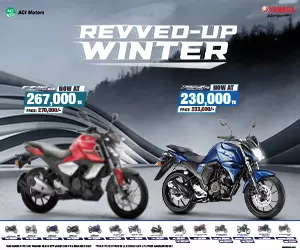 There are some major changes in the looks and also in the features. These two bikes are now ahead of their competitors in their segments. Bajaj didn't change the basic design but they come up with new graphic looks and stickers.
They added a new longer and quilt seat which gives the rider and pillion a more comfortable ride. Bajaj also added the intelligent service reminder which reminds the owner of the service when its need. It's one of the advanced systems in these segments.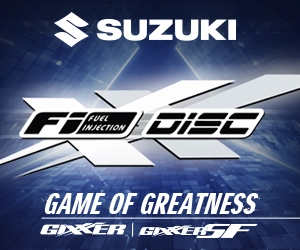 If we talk about the engine then its the DTS-i technology from Bajaj. In the 125cc variant, Bajaj gives a 124.5cc engine which can pump out about 11 ps power @7500 rpm and 11 Nm torque @ 5500 rpm. On the other hand in the 110cc variant Bajaj gives a 115.4cc engine and from this engine it can produce 8.6 ps power @ 7000 rpm and 9.8 Nm torque @ 5000 rpm.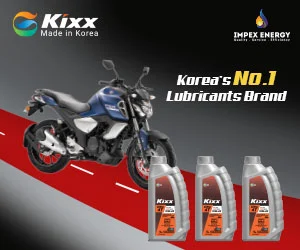 Uttara Motors Launch New Bajaj Discover With New Features And Looks
Now you can say what's so new about these new models. First of all, there is a gear shift indicator in the digital console which gives you information on which gear you ride. But most advanced feature they added is the CBS in braking. It will give the rider confidence about braking. With this braking system, Bajaj added tubeless tires, nitrox suspension, which make these bikes more compact.
In terms of looking Bajaj added a new 3D logo on the fuel tank and new color scheme which gives these bike new looks and more attractive. Discover 110 and 125 will be available on green-black, red-black, blue-black, and red in these four colors.
Also read: Masud Traders in Godagari, Rajshahi .
Bajaj Discover 125 price is 1,33,500 BDT and Discover 110 price is 1,18,500 BDT, soon these bikes will be available all over Bangladesh. For Eid, campaign customers will get a 3000 BDT discount on every purchase of Bajaj Discover. So hurry up and enjoy this with the new Bajaj Discover. Thank You.
Published by Arif Raihan Opu
You might also be interested in