ACI Motors Launches 2017 Models of Yamaha Fazer, FZS and SZ-RR in Bangladesh
Published On 22-Apr-2017 12:29pm , By Saleh
ACI Motors launches 2017 models of Yamaha Fazer, FZS & SZ-RR in Bangladesh at ACI Centre today. All the bikes are of 2017 editions that have AHO & BS-IV standard engines & also they launched a new color scheme for the Bangladesh motorcycle market (Source).
ACI Motors Launches 2017 Models Of Yamaha Fazer, FZS And SZ-RR In Bangladesh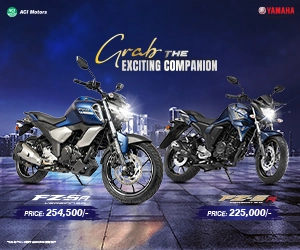 The entire motorcycles launch today will have BS IV standard engines which will help them to emit less pollution in the air. This is mandatory in India & all upcoming motorcycles price in Bangladesh from India will features BS IV engines.
The launching program was attended by:
Mr. Subrata Ranjan Das: CBO
Executive Director Dr. FH Ansarey,
Assistant Product Manager Mr. Rajib Noor
Robiul Haque: Marketing Manager
Shiful Alam: Assistant sales Manager
Salehin Bhuyian: Product Executive
Miss Tina Chakma: Dhaka Territory Manager
Suvro Sen, Asad Iqbal & Wasif Anowar : From Team BikeBD
Bangladeshi Cricketer Taskin Ahmed: Brand Ambassador of Yamaha motorcycles in Bangladesh
The new bikes get AHO feature, AHO stands for Automatic Headlight On. This is a safety standard in Europe & North America where the headlight of the bike will be staying on whenever the bike's engine is turn on. It helps spotting the motorcycle more easily for vehicle coming from opposite direction.
The new motorcycles from Yamaha won't have a button to turn OFF the headlight. Though many suggested that this will put pressure on the battery but because the dynamo of the bike helps to run the headlight of the bike when it is moving it won't be too much of a hassle for the bike. The light will be ON at Low Beam & with a button you can change it to High Beam as well.
2017 Line up of Yamaha also gets brand new color scheme & graphics, new split seat, grab rail, new sporty mud guard & saree guards. All the bikes use the latest blue core technology by Yamaha which makes the engine more efficient by having EFI instead of carburetors.
Yamaha Fazer FI 2017 Edition will be available in three different colors – Burning Red, Marble White, and Midnight Black. Yamaha FZS FI 2017 Edition will be launched in four new colors: Hurricane Grey, Knight Red, Lightning Cyan and Opal White. All New Yamaha SZ-RR Version 2.0 2017 Edition will be launched in two new colors: Predator Cyan and Beast Black.
In India, price of Fazer & FZS went by 1,000 BDT while SZ-RR is increased by 2,000 BDT due to the changes they made but ACI Motors didn't change the price of the bikes in Bangladesh. Currently the price of the new bikes will be as same as it was with 2016 models.
[table id=100 /] The program was also attended by dealers of Yamaha Motorcycles in Bangladesh, the bikes were showcased on the stage by KB Riderz & Haunt Riderz was present during the show time. ACI Motors launches 2017 models of Yamaha Fazer, FZS & SZ-RR in Bangladesh still keeping the old price is a nice initiative taken for making the biker's to buy their desired Yamaha bikes.
FAQ- Frequently Ask Question:
1. What is the smallest motorcycle from Yamaha?
Ans- The smallest motorcycle from the Yamaha is Yamaha SR400.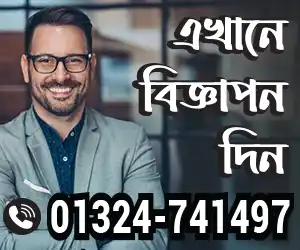 2. What is the meaning of Yamaha Logo?
Ans- The meaning of the Yamaha logo is the three tuning forks represent the link of the three business that is production, sales and technology.
3. Who is the CEO of Yamaha?
Ans- The CEO of Yamaha at now is Yoshihiro Hidaka.
Thank you all. For further updates keep visiting our website and subscribe to our BikeBD Youtube channel, also stay connected to our BikeBD Facebook Fanpage. To see the details of Yamaha Bike prices in Bangladesh and the Yamaha showroom addresses near to you visit BikeBD.Com.
Useful Article You May Like
Read By Category:
You might also be interested in