165cc Motorcycle In Bangladesh - Benefit Or Good For Nothing
Published On 07-Aug-2017 10:42am , By Saleh
Very recently Bangladesh Government relaxed the motorcycle engine displacement capacity limit up to 165cc. Hence now onward the civilians can use motorcycles up to the capacity of 165cc which was previously limited up to 155cc. Accordingly here the question comes what the benefit of that permission of using a 165cc motorcycle in Bangladesh. Hence on this issue here is our discussion on 165cc Motorcycle in Bangladesh – Benefit or Good For Nothing.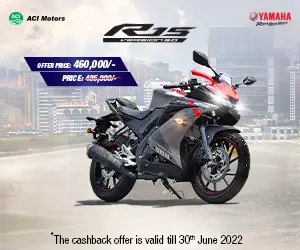 https://www.youtube.com/watch?v=8X2iiwvggeA
165cc Motorcycle in Bangladesh – Good for Nothing!
After getting the news of motorcycle cc limit relaxation at the first I got the impression, what the hell thing is that tiny relaxation! What it will do getting relaxation of only 10cc from existing 155cc limit. What the benefit we will get on that silly 165cc. It was really discouraging and disgusting feeling getting the news whereas we are expecting the relaxation up to 250cc.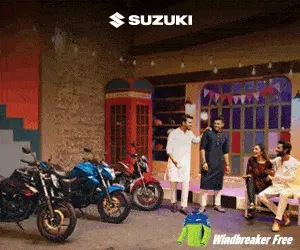 From my end to be honest this expansion of cc limit is really good for nothing. In real no benefit coming though this tiny limit expansion. According to this cc limit we will get only three or four model of new bike. Moreover those also will come with very limited feature and power which already we are availing from existing 155cc range bikes.
Therefore it's not bringing any qualitative change in our motorcycle market and that is the truth. So again I am saying this relaxation of cc limit up to 165cc is good for nothing and just bullshit. But whatsoever now we have nothing to do but search out as much possible benefit within this ridiculous cc limit.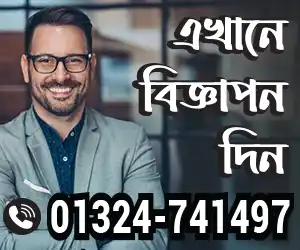 165cc Motorcycle in Bangladesh – Is There Any Benefit?
Hence this meaningless range expansion of motorcycle cc limit made myself too much annoyed and I felt hopeless. But when I found me quiet I asked myself again, is really there no benefit came with that expansion? I reorganized my though, I tried to think from different angle and found some point of hope. Yes guys there are some benefits seeded which can fruit in future.
Few Newcomers in 165cc Motorcycle in Bangladesh
At first after this cc relaxation the immediate outcome is we are getting few new models of 165cc motorcycle in Bangladesh. You know due to cc restriction here in Bangladesh we are using some degraded model from Indian Motorcycle Company. So from now onward the opportunity came to get the actual capacity bike from those companies.
Accordingly TVS Apache RTR 160 or Bajaj Pulsar NS160 may hit our market soon. Again few more new models can show their face in our restricted market. Hence we are getting Yamaha YZF R15 Version 3.0 and hope to see Honda CB Hornet soon.
Afterward nothing displeasure for the individual importers as there are few more bikes in the international market within this cc limit. They can search out those tiny bikes matching with our cc limit and can bring and make their business.
165cc Motorcycle in Bangladesh That's Not The End!
Secondly the most significant corner of hope that is 165cc motorcycle in Bangladesh that is not the end. After this cc relaxation is we are getting few new bikes which will favor only few companies. Only few companies will be benefited as they will get the scope to redesign their existing product line.
Therefore only some companies will get the privilege in the market launching new lollipops for the youngsters. On the counter other company will continue with their business with existing regular products. And it's true they will not seat idle where few other company making business with new 165cc range products.
Accordingly new product with new features can take place to fight against them which is a long term issue. Or in alternative they also can try or continue lobbying for expanding this tiny cc limit up to a rational digit from where most of the big companies can get developed products in their product line. Hence I console myself seeing the hope as this is not the end, and this issue figuring as an on going process. So I find myself hopeful for the future.
So guys here is my though on 165cc motorcycle in Bangladesh. Hope you got my point clear. But if you have different angle of thinking feel free to share. Therefore stay connected with us for more thought and discussion. Thank you all.
To see the details of Bike prices in Bangladesh and Bike showroom addresses near to you visit BikeBD.Com. Stay with us for more updated motorcycle news keep visiting our website and subscribe to our BikeBD Youtube channel, also stay connected to our BikeBD Facebook Fanpage.
You might also be interested in