Yamama RX 100 Feature Details
Published On 19-Feb-2013 07:39pm , By Shuvo
Actually Yamaha RX 100 is a bike of perfection. Nobody can imagine a bike like that in 1985. Yamaha released the bike in 1985 and continued till 1996 (Source). Riding a bike with made in Japan seal is really a presentation of eliteness.
Upgraded electrical system was the main attraction of this bike. Yamaha continued the production till 1996 with various modifications. It's maybe the only machine which is changed various times for various modifications such as silencer, brake etc.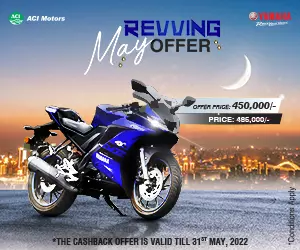 Escorts limited one of a partner of Yamaha group played the key role behind the production of this bike. Actually the YAMAHA RX 100 has everything for everyone. In India the bike got huge popularity among the students but in Bangladesh people of all class accepted it as their own bike. As a result the bike got huge popularity in Bangladesh.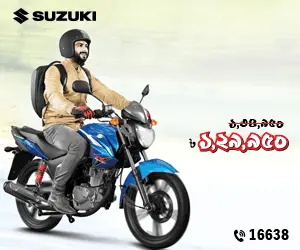 DESIGN OF YAMAHA RX 100
The bike is a great combination of swift, safety and comfort. The combination is hardly seen in the other bike of the bike market. When you feel comfort in your bike only then you can enjoy the ride. Without enough safety arrangement a bike never attract you.
So when people found a bike like YAMAHA RX 100 they just grab it. The bike was available in four colors red, black, blue and silver. So you have four options to select your bike. The more option the more sale and the more perfection. Red and silver color bikes are mostly seen in our country.
Actually red has a special appeal to us because of our national flag. A ring shaped headlight increased the beauty of the bike. Double cradle frame is used in this bike. Total design of Yamaha RX 100 was enough to dominate the market and she did it successfully.
ENGINE and CLUTCH
The machine is powered by a two stroke, single cylinder, air cooled 98cc engine. By this engine it can produce a power of 11.50 HP @ 7500 RPM. Digital ignition and 4-speed transmission system made the bike different from the other 100cc bike. But the engine noise is really too high.
Actually it is a machine with great handling. That's why the bike got huge popularity. Wet plate clutch is used in this bike. According to the engine power we can easily declare it as one of a most 100cc series bike. But to have a proper idea you must need to ride on this bike.
TYRE and BRAKE
It is actually a reliable bike for a family person. But motorcycle tyres may be the only demerit of this bike. Actually the question is about durability. But proper maintenance and regular checkup can help you to get rid of this problem. The front tyre dimension is 2/18-4PR and the rear tyre dimension is 3/18-4PR. Drum brake system is used in both side of the bike. The braking system is really good in YAMAHA RX 100.
FUEL CONSUMPTION and SPEED
YAMAHA RX 100 has an average mileage of 40 km/l. It's really good in a bike of 1985.The fuel tank can store 10.5 liters at a time and that's also impressive. You can't expect a big mileage from this type of bike but its comparatively good than any other bike of 100cc staying in market on that time.
People got a top speed of 120 km/h in this bike. Its extraordinary for a 100cc bike because the time was 1985.If you follow some tricks you can make your bike more fuel efficient. By doing some simple things you can play a great role to save the environment.
PERFORMANCE
It can be a good choice for the Bangladeshi nostalgic bike lovers specially the people who live in rural areas. They can use it various purpose. Even in 2013, the bike looks beautiful in the road. The overall performance of YAMAHA RX 100 is quite satisfactory than the other 100cc series bike released in 1985.
Although the bike is very much suitable for Bangladeshi road and local weather. Specially the tremendous electric system is a big positive side for this bike. But the headlight is not best for the night and the tail light might be improved. Actually it' was a complete package that's why people could not deny it and that's key of the huge success of YAMAHA RX 100.
OTHER FEATURES
The weight of YAMAHA RX 100 is about 99 kg which pretty good. A well shaped handle bar which is very important for a comfortable and safe ride and a fuel tank with Yamaha logo turned it one of a most beautiful bike of Yamaha. The analog speedometer with digital odometer increased the beauty but someone must be impressed by the overall design of this bike.
FULL SPECIFICATION AT A GLANCE
| | |
| --- | --- |
| Model: | Yamaha RX 100 |
| Year: | 1985 |
| Capacity: | 100cc |
| Engine type: | Single cylinder, two-stroke |
| Power: | 11.50 HP @ 7500 |
| Top speed: | 125.0 km/h |
| 0-100 km/h : | 19.5 seconds |
| Fuel control: | SOHC |
| Ignition: | Digital |
| Cooling system: | Air |
| Gearbox: | 4-speed |
| Fuel consumption: | 40.0 km/l |
| Exhaust system: | Single stainless steel pipe |
| Frame type: | Double cradle frame |
| Front tyre dimensions: | 2/18-4PR |
| Rear tyre dimensions: | 3/18-4PR |
| Front brakes: | drum brake |
| Rear brakes: | drum brake |
| Dry weight: | 99 kg |
| Seat height: | 750 mm or 29.5 inches |
| Overall width: | 740 mm or 29.1 inches |
| Fuel capacity: | 10.50 litres |
| Starter: | Kick |
| Color options: | red, black, blue, silver |
Having a bike like YAMAHA RX 100 in 1990 counted as the presentation of eliteness.
If You want to Find Yamaha Bike price in Bangladesh and Yamaha Bike showroom near you visit Our Website. Stay with us for more update motorcycle news.
You might also be interested in