Lifan KPV150: Adventure Scooter In Bangladesh
Last updated on 09-Oct-2023 , By Arif Raihan Opu
Lifan motorcycle in Bangladesh has placed itself as one of the pioneer in the Chinese motorcycle market. Their bikes are know to be reliable and over 2000 units of Lifan sports & adventure bikes currently on the streets you can understand the popularity of the machine. Lifan now introducing Lifan KPV150, an adventure Scooter in Bangladesh.
Lifan KPV150: Adventure Scooter In Bangladesh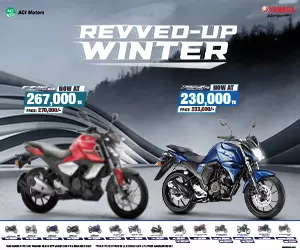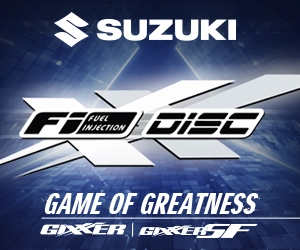 Lifan KPV150 is acutally a ADV, ADV are known to the advenutre scooters, something very popular in the Japanese manufacturer lineup. This scooter is carrying a 150cc NBD LGC-Fi Fuel Injection engine.
This engine is water cooling with build in radiator to prevent over heating for long period running, supplies long lasting power with better realiability & wear resistance.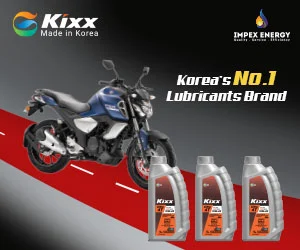 The engine is positioned under the rear seat which increases the centre of gravity of the bike & also reduced the viration. This scooter also has optimized exhuast & valves.
The engine is a single cylinder four stroke unit & is horizontally positioned with a max power output of 12 BHP @ 8500 RPM & 11.8 NM of Torque @ 5000 RPM.
The scooter is also equipped with silent start, auto start stop to increase fuel efficiency, dual channel ABS as optional attached to the two disc brake to increase braking efficiency of the scooter & also increase the safety of your ride.
They have given a sporty design with mascular bodyline. The scooter has fully LED headlight with Day Time Runner Light (DRL) which ensures that some light of the scooter are illuminated which helps the opposite coming vehicle to identity it which is mostly useful during during the time when the sun is setting down on the horizon.
Also Read: Lifan Scooter Price In Bangladesh At A Glance
The speedometer is uniquely design which is a fully digital unit which feeds the rider with informations about the the speed, rev counter, fuel gauge, clock, odometer & trip meter of the scooter. Up front there is a USD suspensions while on the rear there is a monoshock gas filled suspension to give maximum comfort to the rider.
There is a 12V charger with the scooter along with a USB port through which you can charge your phone & other electronics devices. The front windshield is adjustable which will help riders of different height to adjust.
It has 14 inches all terrain tubeless tyres, al-aloy variable diameter handlebar, 11 litre fuel tank which according to Lifan will give a range of around 400 km.
With a overall length of 1925 mm & a height of 1290 mm the scooter has a wheelbase of 1320 mm. They have given a ground clearance of 180 mm with a seat height of 765mm. The bike has a curb weight of 143 kg & an top speed as stated by Lifan is 93 kmph. If You want to Find Lifan Bike showroom near you visit Our Website.
Published by Arif Raihan Opu
You might also be interested in