Yamaha R15 V3 7000 KM User Review - AR Abdullah
Published On 21-Mar-2020 11:17am , By Raihan Opu
I'm AR Abdullah and live in Mirpur, Dhaka. From childhood, I did not like motorcycles or Bikes so much. I have been living outside Bangladesh since childhood as a class 6 and lived in Saudi Arabia. In there, I used to drive my father's car, as bikes are relatively less popular in Saudi. Today, I will share with you some of my experiences with my Yamaha R15 V3 Indo version.
Yamaha R15 V3 7000 KM User Review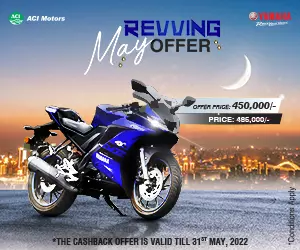 But before that, I need to tell you that How I got attracted to Bikes. When I was in Class Seven, I came to Bangladesh. Then an attraction towards the bike is created and now the bike is all of my life. When I was in class 8, I learnt bike riding with my uncle's bike. From then on, I started to ride bikes. I first owned a bike when I was studying in intermediate 2nd year.
Yamaha R15 V3 India vs Yamaha R15 V3 Indonesia Version Comparison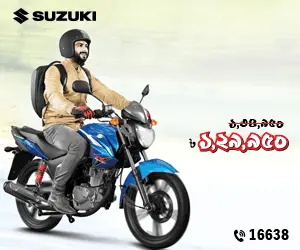 I bought my first bike when I was in Inter Second Year. The bike was Suzuki Gixxer 155cc. But I've only been riding that bike for 3-5 months. Then I purchased the Yamaha R15 V2 bike because ever since I bought the Gixxer, I've been attracted to the Yamaha R15 V2. I rode the bike 3 years 3700 km, and I loved that bike.
Let's talk about my Yamaha R15 v3 Indo bike, which is currently running 7,000 km. Let me start with how my hopes up until my Yamaha R15 v3. After coming to the Yamaha R15 v3 Indo version in Bangladesh, I feel a fascination with the bike. The first day after seeing the look of the bike I say, I want it. Then I learn about the features of this new R15 V3. It is the first bike in Bangladesh with VVA as well as a sleeper clutch. I searched on the Internet about these two new technologies and found out more about them. And start dreaming about buying R15 v3 Indo.
May 20, 2019, I sell my R15 V2 bike. Then I bought the Yamaha R15 V3 from Mirpur Crescent Enterprise on 17 June 2019. The Price was 5,31,000 BDT with papers. My bike is currently running 7000+ km. The first day I bought it was an awesome feeling. When I first started running I realized the true feeling of it. The bike seemed smoothed in the beginning, and gear shifting seemed much smoother than the R15 V2. The main reason for this is the sleeper clutch. The braking performance of the R15 V3 was excellent and tire size was much better than the R15 V2.
Let's talk about some good aspects of the Yamaha R15 v3 Indo:
Style
Sitting position
Durability
Breaking performance of 252 mm and 225 mm dicks
Large size tire
Excellent balancing
Liquid Cool System
Service
It may be as different as many of my personal opinions. But as good as it is good and bad it will remain. There are some bad aspects to me:
The light in the headlights is much lower
There is not much adjustment for road conditions in Bangladesh
Upside down suspension that works less on broken roads
Abs should have been given
Turning radius is low
The first free service I got on the bike was 1000 km from Crescent Enterprise. The quality of the service was very good, and I didn't work from outside shops. So far, I have been using the company's free service. It didn't need much more. Because up until now my bike has never had a major problem Talking about mileage after 2500 km has never been properly calculated. However, the mileage is estimated at 35-37 per liter in the braking period. And now I get 40-44 km per liter. Which is a very good aspect of this bike. Mileage is up-down in the city, but there is perfect mileage on the highway. I did several highway tours with the bike. Bike ride from Dhaka to Narail my village home. Its performance on the highway was excellent. The sleeper clutch's gear shifting gives very good confidence in overtaking. The very smooth speed goes up and brakes very fast.
Yamaha R15 v3 Review – Most Powerful Bike In Bangladesh
The engine of this bike is 155cc and for transmission 6 steps gear attached to the engine. The engine is Liquid Cool engines. Yamaha uses the new technology of VVA and sleeper clutch. In design, it looks awesome looks and aggressive designs. This bike is a total package with very good performance in the sports segment. From the beginning, I use the Motul engine oil. I used 20w40 mineral engine oil for the first 1000 km. First, let's change to 250,500,800 and then 1000. then I have been using Motul 300V full synthetic 10w40, I change it to 2000-2200 km. And every time I give 805 mL of engine oil. When changing the oil filter I give 900 mL of oil.
I haven't made any modifications or changes to my bike yet. Only changed two brake pads at 500 km without this I didn't change anything in this motorcycle. Change the engine oil regularly at the right time and top up Coolant's reserve tank. keeping proper tire pressure. Adjust the chain at the correct time. The top speed of my bike so far is 145 km on Gopalganj Highway. Bike on 130+ did not fill the problem with too much vibration or control. I said a lot, the 3rd bike of my life, it's the 2nd Yamaha R15 of my own R15 series. It's a wonderful machine. Crescent Enterprise is giving very good service from ACI Motors.
Although the price is a little higher, to me it is the best sports bike in Bangladesh. Those who have the budget, this bike will not disappoint you in any way. This is my first review. Forgive me for any kind of mistake. Thank You.
To see the details Yamaha Bike price in Bangladesh and Yamaha showroom near you visit BikeBD.Com. Stay with us for more update motorcycle news.
Written By: AR Abdullah
You might also be interested in