Yamaha R15 V2.0 vs Honda CBR150R 2016 (Indonesia) Comparison
Published On 27-Oct-2016 04:20pm , By Saleh
When talking about 150cc premium bike the name Yamaha and Honda comes at first. In Bangladesh Yamaha R15 V3 and Honda CBR 150R is too much popular. Most of the time of purchasing people gets confused which to buy. Both the machines are performer but their character is quite a different. Moreover in present the issue got more complex on arrival of the Indonesian CBR150R in our market. So making this issue clearer we are herewith Yamaha R15 V2.0 vs Honda CBR150R 2016 (Indonesia) Comparison.
Click Here For Honda CBR150R 2016 Video Review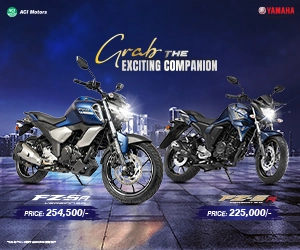 Yamaha R15 V2.0 vs Honda CBR150R 2016 (Indonesia) - Intro
Yamaha R15 V2 is the younger sibling of the legendary MotoGP model of Yamaha R1. In intro of this bike nothing to mention descriptively as it is very well known in the market. Still there are many of the R15 is available in our market imported and marketed from India and Thailand. In brief R15 is the completely track racing designed performance machine from Yamaha.
>> Click To The Comparison Between New Yamaha R15 v3 vs Suzuki GSX150r vs Honda CBR150r <<
On the counter Honda CBR150R 2016 (Indonesia) is the 150cc racing machine from Honda Indonesia. This is the latest release of CBR150R series which is widely revised and redesigned in Indonesia. But it technologically differs from Thailand model. It also carries the Racing DNA from the legendary CBR (Cross Beam Racer) series but quite in different way. This is the blend of street & track racing feature from Honda Indonesia.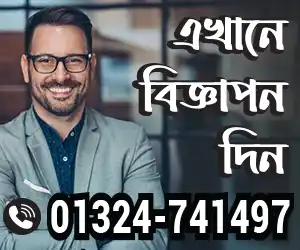 You know both the sports machines ruling our premium segment very aggressively and also gorgeously. And the new CBR150R from Indonesia brought more twist in this race. So here comes the issue of comparison.
Yamaha R15 V2.0 vs Honda CBR150R 2016 (Indonesia) - Visual Comparison
In comparison of Yamaha R15 V2.0 vs Honda CBR150R 2016 (Indonesia) both the bike looks aggressively gorgeous. Both are designed with full fairing body kit to ensure maximum aerodynamic feature.
The Yamaha R15 V2.0 comes with the same iconic theme of Yamaha R series therefore Yamaha R1. The bike is designed with sharp dual headlamp with iconic fuel tank. The seat is here split type which designed uniquely aggressive. The boys will have the grim that here is no grab rail attached with this aggressive racing machine.
Other side Honda CBR150R 2016 Indo version comes with same DNA series of Honda CBR in blend of Honda CB series. The machine designed with double pit six piece LED headlamp with eyebrow LED DRL.
The fuel tank is still iconic in Indonesian CBR series. Here the seat is also split type and aggressive in design which is very similar to R15. Therefore the CBR lover can also mock the Yamaha fans as it has the no visible grab rail but have an under seat notch for give support to the pillion.
Both the bikes are completely designed in racing mode. Here the riding posture is racing as like as the looks and structure. In comparison Yamaha R15 V2.0 is sharper looked bike. Here the body design is completely edged and aggressive. It furnished in core concentration of track racing events.
In counter the Indonesian version of Honda CBR150R is now very aggressively sharper than the Thailand version. Here the entire body panel revised with cutting edge panel. And you will find every part is notchy and uneven. Here the frame is also different than the Thailand model as well as Yamaha R15. This CBR150R designed basically in concentration of street racing with track racing.
Yamaha R15 V2.0 vs Honda CBR150R 2016 (Indonesia) - Structural Comparison
The Yamaha R150 V2.0 structured with twin tube Deltabox frame with truss structure aluminum swing arm. Here the frame is developed under the shadow of Yamaha R series to ensure greater rigidity, better handling and outstanding rear tire traction.
On the other side the new Indonesian Honda CBR150R comes with all new Diamond Truss Frame. It featured for light weight and compact sporty feature. The swing arm is still remaining rectangular steel tube but it is developed more for better stability of rear wheel operation.
Both the bike poses quite same type of suspension in front and rear. Moreover new CBR150R now adopt the pro-linked typed suspension like Yamaha R15 V2.0. But from our practical experience Honda CBR150R suspension is more comfortable than the R15 V2.0.
Other than rest of the part like handle bar, seating position, brake, control switches are quite very similar in both bikes. But the odo meter of new CBR150R is another part of attraction. The ODO is fully featured with new enhancements. For this part any CBR150R user can grim at R15 users.
Yamaha R15 V2.0 vs Honda CBR150R 2016 (Indonesia) - Specification Comparison
Before the core discussion on Yamaha R15 V2.0 vs Honda CBR150R 2016 (Indonesia) comparison let us take a look on the specification table of both machines. Here you will get a clear specific view of the both bike.
*All the specifications are subject to change upon company rules, policy, offer & promotion. BikeBD is not liable for the changes.
Yamaha R15 V2.0 vs Honda CBR150R 2016 (Indonesia) - Core Comparison
After the specific comparison table here is the core comparison of the Yamaha R15 V2.0 vs Honda CBR150R 2016 (Indonesia). Talking about the mechanical side of the machines both are premium and performer in 150cc segment.
Both the machine is around 149cc capacity. The engines are four stroke type and constructed with single cylinder. Both of the engines are water cooled, fuel supplied by EFI and both of them have four valves.
In terms of technological dissimilarities here Yamaha R15 V2.0 engine designed with Single Overhead Camshaft that is SOHC. On the other side Honda CBR150R comes with Dual Over Head Camshaft which is DOHC.
You know DOHC is the better option than SOHC. It allows smooth operation of valves therefore in extreme stressful and prolonged use. DOHC also operates more silently than the SOHC. So you will find Honda CBR150R 2016 little more silent than Yamaha R15 V2.0.
Talking about the core mechanical part both the bike got quite same dimension of cylinder therefore bore and stroke. Now in Indonesian CBR150R the cylinder bore and stroke has completely changed.
Here the engine is square rather than legendary over square engine. We think this feature adopted from the Honda CB series for better acceleration in lower RPM. And it also ensures better fuel efficiency. But it will lack maximum top speed than the Thailand version which engine is over square.
So here in terms of acceleration and top speed both Yamaha R15 and Honda CBR150R will be at tie. And the new Indonesian CBR150R is now capable to compete in with Yamaha R15 V2.0 in terms of raw acceleration in all RPM especially lower RPM.
Yamaha R15 V2.0 vs Honda CBR150R 2016 (Indonesia) - Performance
In terms of power and torque the Yamaha R15 V2.0 and new Indonesian Honda CBR150R now quite in same position. In this segment the Yamaha R15 V2.0 has little advancement.
Yamaha R15 produces 0.1PS less power than Indo CBR150R this little deviation you may ignore. But in terms of torque R15 has genuine advancement whereas it produces 15NM torque against CBR150R's 13.7NM. So it can accelerate fast.
But nothing disappointment for CBR150R owner as new CBR150R has higher compression ratio than the R15. Here the compression ratio of CBR150R is 11.3:1 and R15 engine is 10.4:1. So here CBR150R easily can make up the gap. And here again both the machine goes around tie in terms of ready pickup and raw acceleration.
In terms of top speed both the machine again will remain same position we guess. Here we should mention that the Thai version has few more digits in top speed but it lacks the acceleration and ready pickup.
Considering fuel efficiency the new Indo CBR150R is quite in advance. This machine is designed in blend of fuel efficient Honda CB series. Moreover higher compression ratio with wider RPM operation allows this machine to be more fuel efficient in lower RPM and quite also in high RPM.
Counter side the Yamaha R15 has the stable and quite unchanged fuel efficiency at all RPM. But it is little lower than the Indo CBR150R.
Yamaha R15 V2.0 vs Honda CBR150R 2016 (Indonesia) – Service & Maintenance
This is the major point of concern for a motorcycle user. Yamaha R15 is available in our country from quite a long time. Karnaphuli, Individual Importer, afterward ACI Motors and some illegal border crossed R15 are available in our market. So the spare parts and service is also available in most of the area of Bangladesh.
But the anxiety is that only the Indian and Thailand version of Honda CBR150R has the same advancement like R15. But the new Indo CBR150R still has no such advancement of easy availability of spare parts and service. Only few expert mechanic shop can give repair and maintenance service for this new CBR150R. That's it.
Yamaha R15 V2.0 vs Honda CBR150R 2016 (Indonesia) – Sum Up
So readers now here I am at the end and going to sum up this comparison. I wish we will come again soon with real on track test ride comparison of both machines. Before that here I should sum up with some straight words.
From the official specific figures of Yamaha R15 V2.0 vs Honda CBR150R 2016 (Indonesia) it seems that both the bikes stay in tie position. Here both the bikes are in tie in terms of Acceleration, Speed, Control and Design therefore on track performance and look.
But New Honda CBR150R (Indonesia) has the added advancement in terms of suspension, comfort and fuel efficiency.
Against CBR150R Yamaha R15 V2.0 has proven evidence of durability, easy availability of service and spare parts.
So guys that's all from my end before our official test ride. If you have anything to add or ask on Yamaha R15 V2.0 vs Honda CBR150R 2016 (Indonesia) Comparison please let us know.
Thank you all. For further updates keep visiting our website and subscribe to our BikeBD Youtube channel, also stay connected to our BikeBD Facebook Fanpage.
Useful Article You May Like
FAQ - Frequently Ask Question
1. What is the smallest motorcycle in Yamaha?
Ans- The smallest motorcycle is Yamaha SR400.
2. Who is the CEO of Yamaha motorcycle?
Ans- Yoshihiro Hidaka
3. Which is the latest bike of Honda In Bangladesh?
Ans- Honda Has many awesome bikes in our Bangladesh and also these bikes are so much popular for their built quality and performance. Recently they launch "The New Honda CB Shine SP" & "Honda CBR 150R ABS".
4. Which is the best fuel efficiency bike from Honda?
Ans- First of all we know there are 80-160cc Honda bikes in our country. So if I say that 80cc is the best fuel efficiency bikes in Honda but on condition of looks and design the 80cc is not good enough for this modern age. So by thinking all circumstance I would say that "Honda CB Trigger" is the best fuel efficiency bikes in Honda.
You might also be interested in