Yamaha MT15 Indian Version Feature Detail
Last updated on 28-Jul-2021 , By Arif Raihan Opu
Yamaha Motorcycle has released the new Yamaha MT15 in the Indian market (Source) . The official website of Yamaha Motor India has showcased the new breed with few differences in features. Hence, we are today focusing on the features of the Indian Version of MT-15. So here is the Yamaha MT15 Indian Version Feature Detail.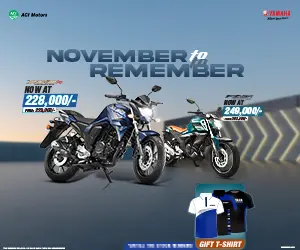 Yamaha MT15 Indian Version – Overview
The motorcycle Yamaha MT-15 has released first time in Thailand in October 2018. The MotoGP superstar Valentino Rossi & Maverick Viñales uncovered the motorcycle in a public inauguration in Bangkok (Source). That time the motorcycle has marketed only in Thailand with all new MT features. And later, that were available in different countries like Bangladesh through grey imports.
Also Read: Yamaha Motorcycle Dhamaka Exchange Offer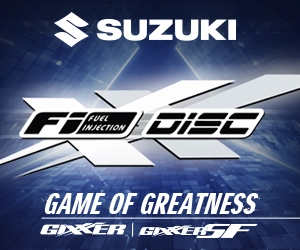 Further, India remained out of this race. The CBU import through proper channel or in grey is not feasible for this small bike in Indian motorcycling trend. Moreover, it needed to comply with localized features to cope with Indian market trend, road and motorcycling environment conditions. Hence, after certain addition and deduction, Yamaha Motorcycle released the different featured MT15 in their market.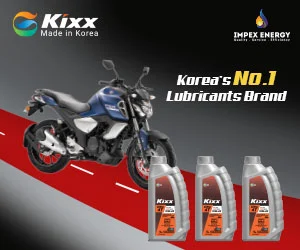 Yamaha MT15 Indian Version – Feature & Characteristics
In the basic, the looks, design and styling the Indian MT-15 remained quite the same as released in Thailand. The Indian version is the same iconic with dynamic Bi-Functional LED headlight. It also remained the same aggressively styled MT-15 attention-demanding. Hence, with the Indian badge, it grabbed the all-new color scheme and graphics change as it is obvious.
Therefore the dynamic Hypermotard-Styled MT-15 carrying quite the same basic looks and design. It also featured with the same engine that carried in Thailand version. So it's the same 155cc liquid-cooled single-cylinder four-stroke EFI engine. The engine featured the same VVA, therefore, Variable Valve Actuation and Assist & Slipper Clutch System.
Here Yamaha Motor India has officially declared the engine power and torque figure that kept hidden in Thailand website. Hence the Indian version tweaked out 14.2kW of power and 14.7Nm of torque where other configurations are remaining same. Further, the fuel economy also took in consideration as expected for the Indian market. So the electronic tweaking and system also merged at a different level.
News >> Yamaha XSR 155 Launched In Thailand
Yamaha MT15 Indian Version – Localizations & Enhancement
The new Yamaha MT-15 comes with a bundle of feature updates and enhancements for Indian version we have mentioned beginning. Hence obviously some features deducted from Thailand version and also adopted the localized features as an enhancement. So here are those we stamped bellow in different clauses.
Localized Features in MT15 Indian Version
The Indian version of MT-15 got all-new color and graphics scheme. The version primarily comes in color of Metallic Black and Dark Matt Blue.
The motorcycle comes with the same wheelbase of 1,335mm and other dimensions but overall length and height increased a little.
The Indian version of MT-15 is 5kg heavier than the Thailand version with its external enhancements. Its 138kg with all the fluids and liquids whereas the Thailand version is only 133Kg.
MT-15 Indian version got two independent grab rails in parallel to the seat as a localized enhancement.
The machine also fitted with Sharee-guard and bikini rear mudguard as localized features.
The Indian version of MT-15 also comes with optional underbelly skid plate and wider footrest for lady pillions.
Replacements in MT15 Indian Version
The massive replacement came in the Indian version of Yamaha MT-15 that is its front shock absorbers. They replaced the costly USD shock absorber and adopted the conventional Upright Telescopic Fork in the Indian version.
The second replacement comes at the rear swingarm. The replaced the sports-focused aluminum cast swing arm and adopted regular rectangular steel tube swing arm.
The alloy rims are also replaced and it narrowed in the front. The rims are conventional 10-spoke alloy rim where the sporty designed rims are replaced. Hence the front tire is now 100/80-17 instead of 110/70-17 where obviously the tires are not the same. Hence, all the replacement somewhat the part of localization but we are pretty sure as those sacrificed for cost minimization.
Enhancements in MT15 Indian Version
The biggest enhancement comes in Yamaha MT-15 Indian version that is the adoption of ABS. The front braking system enhanced with single-channel ABS, therefore, safety feature enhanced.
The battery of the new version also updated with higher ampere ratings. Hence now it's 4.0Ah ETZ5V instead of 3.0Ah ETZ4V.
Lastly, the engine oil volume increased for the Indian version of MT-15. Though the engine dimensions and configurations are the same as the Thailand version due to weather condition and engine tweaking, it increased for India. Further, it's 1.05 liter wherein Thai version its only 0.85 liters.
So, guys, those are quite everything from our primary observation and research between Indian and Thailand version of MT-15. Hence the Indian version is featured to cope with the local trend, riding mode, and environmental conditions.
Further, nothing to hide as few frustrations comes on feature cut-off due to cost minimization. Hence, expecting as it obviously has done under the care of Yamaha R&D, therefore that's all till now. Thereby help yourself getting a look on the bellow attached specification table that quoted in Yamaha Motor India website. Again thanks for your lovely presence, stay safe.
2019 MT15 Indian Version – Specification & Dimensions
Specification
Yamaha MT15 Indian Version
Engine
Single Cylinder, Four Stroke, Water Cooled, SOHC VVA Engine
Displacement
155cc
Bore x Stroke
58.0mm x 58.7mm
Compression Ratio
11.6:1
Valve System
Four-Valve, SOHC with VVA
Maximum Power
14.2 kW (19.3PS) @10,000RPM
Maximum Torque
14.7 Nm (1.5kgf-m) @8,500RPM
Fuel Supply
Fuel Injection
Ignition
TCI (Transistor Controlled Ignition)
Clutch Type
Wet Type Multi-Plate Clutch; Assist & Slipper Clutch
Starting Method
Electric Start
Air Filter Type
Paper Air Filter
Transmission
6 Speed, Pattern 1-N-2-3-4-5-6
Dimension
Frame Type
Delta Box Frame
Dimension (LxWxH)
2,020mm x 800mm x 1,070mm 1965*800*1065
Wheel Base
1,335mm
Ground Clearance
155mm
Saddle Height
810mm
Kerb Weight
138 Kg (133Kg Thailand)
Fuel Capacity:
10 Liters
Engine Oil Capacity
1.05 Liter / 0.85 Liter (0.95 Liters when Oil Filter Changed)
Wheel, Brake & Suspension
The suspension (Front/Rear)
Upright Telescopic Fork with 130mm Travel / USD Telescopic Fork / Linked Mono Shock Absorber with 93mm Travel
Brake system (Front/Rear)
Front: 282mm Hydraulic Disk Rear: 220mm Hydraulic Disk Single Channel ABS in front Braking System
Tire size (Front / Rear)
Front: 100/80-17 M/C 52P Rear: 140/70-17 M/C 66H Both Tubeless


Battery
12V, 4.0 Ah(10HR) MF ETZ5V
Headlamp
Mono Focus LED
Speedometer
Full Digital with Negative LCD Display
*All the specifications are subject to change upon company rules, policy, offer & promotion. BikeBD is not liable for the changes.
Published by Arif Raihan Opu
You might also be interested in