Yamaha Motorcycle Chain Problem - Error or Negligence?
Published On 17-Aug-2017 10:42am , By Saleh
Ever since the launching of Yamaha FZS and Fazer Fuel Injection Versions in India, the hype for these bikes reached Bangladesh. ACI Motors started their journey by delivering these bikes to the bike enthusiasts of Bangladesh. For the past 6 months a problem has arisen which is Yamaha Motorcycle Chain Problem, and today we are here to find out if it was a temporary error or, negligence.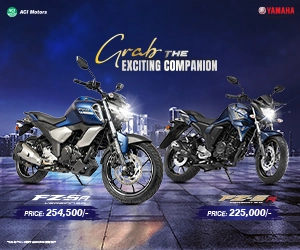 Yamaha FZs & Fazer FI Old Chain
Since the launching of Yamaha bikes in Bangladesh, Yamaha FZS FI and Yamaha Fazer FI became very popular among the bikers. Many people didn't like the replacement of the previous FZS/Fazer bikes, but others loved it and soon FZS and Fazer FI became one of the icons in 150cc motorcycle segment.
Complains about a motorcycle is not something new in our country. No bike is perfect. But recently something different was happening. Many FZS FI and Fazer FI users were complaining to ACI Motors and posting on social sites about one common problem of their bike, which was about the chain.
The common complain about the chain was that it was wearing off really quickly and it had some quality issue as well so it was not supporting the engine in full form. Therefore, the bike was lacking performance because of the chain. Also the chain was degrading fast. If one person would say to this then it would be considered as a single unit technical error by the company or negligence of the rider. But, when many riders started to complain about the thing then it means something is not right, in this case the chain is faulty.
ACI Motors – Yamaha Bangladesh replied to these complains initially and they contacted the bikers affected by this Yamaha Motorcycle Chain Problem and replaced their chains with new ones. ACI Motors stated that the previous chains were non O-Ring chains which was the only reason of this Yamaha Motorcycle Chain Problem.
News from ACI Motors is that from now on, they are going to use O-Ring chains in all of the FZS and Fazer FI bikes which will provide hassle free riding and less maintenance. And as the users who were suffering from Yamaha Motorcycle Chain Problems had their problems solved and their chains replaced, we hope that Motorcycle Riders of Bangladesh won't face this kind of problems again. If your chain is still not replaced or you are still facing the same problem then you are requested to contact your nearest Yamaha Motorcycle dealership.
Yamaha FZs & Fazer FI New O-Ring Chain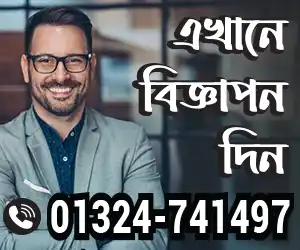 Many people may be wondering what is O-Ring chain? Well, O-Ring Chain was first used in 1971 by various chain manufacturers. O-Ring chains mainly has a sealing ring between inner and outer chain plates which prevents the internal filled lubricant to go out and also guards off the dirt and mud to infiltrate. As a result, the durability and the performance of the chain is like dawn and day compared to the Non O-Ring chains.
With the quickly worn out chains replaced and O-Ring Chains in the upcoming bikes, we think that Yamaha Motorcycle Chain Problem was a temporary error and ACI Motors have finally fixed it. With the problems solved, we hope that more motorcycle companies will come forward and help the riders to overcome their problems and help to build a better community.
We BikeBD want to hear the feedback from you, so if you are using a Yamaha FZS/ Fazer FI V2.0 then join in our group and share if you are having Yamaha Motorcycle Chain Problem in your bike & give us your feedback about the motorcycle so that it will help other bikers & ACI Motors to develop their products.
You might also be interested in