Yamaha Huge Cash Discount Offer on Yamaha FZS Series
Published On 01-May-2020 05:51am , By Raihan Opu
ACI Motors Ltd. has announced a huge discount on the Yamaha FZS series. Now Yamaha FZS FI V2 Dual Disc is being offered with a price of 200,000 BDT! This is huge news for the Yamaha lovers as buying a bike of this segment in 2 lac is what most bikers dream off.
Yamaha Huge Cash Discount Offer On Yamaha FZS Series



There are around 20,000 Yamaha FZS Fi V2 in the streets, and it is one of the most popular motorcycles among the bikers for its handling & braking. All current Yamaha FZS FI V2 which are sold in Bangladesh are coming as CKD (Complete Knock Down) unit. Yamaha FZs Fi V2 currently has an offer price of 2,00,000 BDT during this month of May.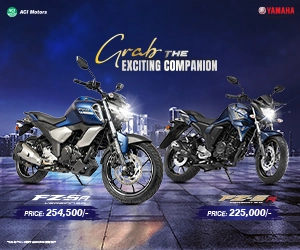 Yamaha is also providing Yamaha FZS FI V3 with a cash discount, now the price of this bike is 2,35,000 BDT, and the Yamaha FZ Fi V3 gets an offer price of 2,33,000 BDT. Along with that Yamaha is also offering 10,000 BDT cashback offer on Yamaha Fazer. At the same time there is a 10,000 BDT cashback offer on Yamaha MT15. For the commuting bike lovers, Yamaha is giving 3,060 BDT cashback on Yamaha Saluto & Yamaha Street Rally. The following offering will be valid till 31st May 2020 & with every bike, you will get a raincoat as FREE as the rainy season is already here.
Discount on Yamaha FZS Series & Yamaha Motorcycles
Yamaha FZS FI V2 comes with a 150cc air cooling engine but the bike feature Fuel Injection system, it was the first bike in this segment to come with Fuel Injection for a smoother ride along with good mileage feedback. The engine of the bike produces 13 BHP @ 8000 RPM & 12.8 NM of Torque @ 6000 RPM. When we tested the bike in our Test Ride Review, we rode the bike for 5000 km and during this time we achieved a mileage of 40 kmpl in Dhaka city while on the highway that figure went over 45 kmpl.
Yamaha FZS FI V2 Review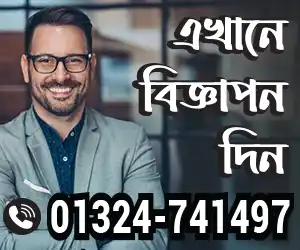 This is basically the Eid offer, as we know that the current situation is very hard for all of us and with social distancing is a thing, the motorcycle will be a very important & economical vehicle to choose from.
To see the details Yamaha Bike price in Bangladesh and Yamaha showroom near you visit our website. Stay with us for more update motorcycle news.
Creating a value of life isn't easy. But creating life valuable is easy. So I tried to creating value and make an impact. I like to work in a team that is cooperative and helpful. I like to share my knowledge and skills for the betterment of the company. Always find out the opportunities and use in a proper way.
You might also be interested in