Yamaha FZS FI V2 13,500 KM Ride Review - Sajib sorowar
Last updated on 23-Apr-2022 , By Arif Raihan Opu
I am Sajib Sarwar. Today I will share with you the experience of a 13,500 km ride with my Yamaha FZS FI V2 bike. My home is in Raipur Upazila of Laxmipur district. I currently live in Sylhet.
Yamaha FZS FI V2 13,500 KM Ride Review - Sajib Sorowar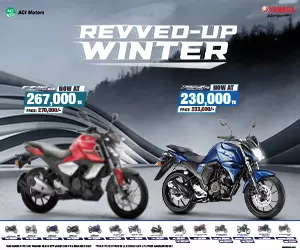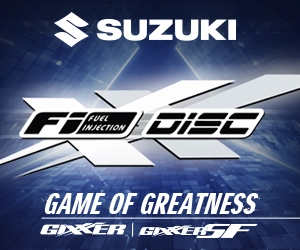 I have been using the Yamaha FZS FI V2 bike for over 1 year now. I ride for work and my satisfaction, and I Enjoy both single and group rides. Because I have two joys. When I bought the bike from Dhaka Yamaha 3S, it cost Rs. 2,45,000 Tk. Since it was my first bike, the first ride experience was quite exciting. The color and design of the Yamaha bike are awesome. Anyone who sees it will appreciate it. I was no exception. However, the dual seat and headlight of the bike are my favorite.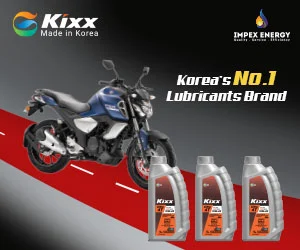 Currently, my bike has run 13,520km. I did every service from Yamaha authorized service center. The Yamaha service team serves the bikes with the utmost precision and care. The country's number one service team is Yamaha. I have taken services from many Yamaha service centers in the country. I always try to use Yamaha Genuine Parts and Engine Oil Yamalube. One of the positive aspects of a Yamaha bike is that you don't have to do a lot of parts replacement if you can ride well. I have ridden this 13,500 km and changed the lube oil, oil filter, air filter, brake shoe, clutch cable. Since I use genuine parts of Yamaha, the duration of all of them is also much higher.
As far as I understood in this short journey, the first thing a bike needs to have is a good braking process, and I have got just that in my Yamaha bike. So far I have not done any major accidents. Since I am a long road rider, the bike's mileage is getting very good at 48-52 kilometers per liter, which is a good aspect of a Yamaha bike. Many riders pay more attention to the fuel economy, so they prefer Yamaha. After riding for a long time, I did not feel pain in my hands or back. This is very important for a biker. People who regularly ride long roads buy bikes with this in mind. I am very satisfied with the suspension of the bike. It works well with small to large holes and speed breakers.
Some good aspects of Yamaha FZS FI V2 bike:
The braking system is very good
I am getting a very good mileage in the 150cc segment
Enough comfort
I am very satisfied with the suspension of the bike
Engine condition is good and frequent service does not cost. Its re-sales are more available.
Some bad aspects of Yamaha FZS FI V2 bike:
The seat of the bike is very hard, it hurts to ride for a long time
The headlights are much less light. The problem is at night.
Occasionally drops top speed
Gear shifting is very hard
As the rear brakes are drum brakes, frequent brake adjustments have to be made
Something about the Yamaha FZS FI V2 riding experience - Many people think that it is very necessary to determine the top speed or mileage for the bike. Both top speed and mileage depend on riding skills and bike service. Many people get good mileage, why can't I? There is only one answer to this, according to the rules, you have to take a bike ride and service regularly. Top speed and mileage depending on the things that need to be looked at.
A dependable bike means you can be confident when you ride. Confidence helps a lot to ride well on the road. However, there are many accidents due to overconfidence. I think Yamaha is the name of a trust. I am much more confident when riding that bike. I have ridden a maximum of 435 kilometers in one day on the highway so far. I reached the maximum speed of 116 km per hour on the bike, I did not have the courage or interest to lift more than that. Everyone please to ride a bike using a good quality helmet and safety kit. Two things to avoid are uncontrolled speed and excessive confidence. Thanks, everyone.
Written By - Sajib Sorowar
Published by Arif Raihan Opu
You might also be interested in