Yamaha Fazer Fi V2 50,000 KM User Review - Marjan Chowdhury
Published On 21-Jul-2020 03:03am , By Raihan Opu
I am Marjan Chowdhury, today I am going to share with you my bike riding experience of 50 thousand kilometers. My bike is called Yamaha Fazer Fi V2. Currently running 50,000 km. I am 22 years old, the present location Nikunjo, Khilkhet. This is the first bike in my life.
Yamaha Fazer Fi V2 50,000 KM User Review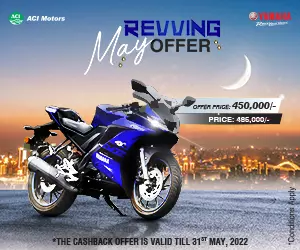 Bikes mean freedom so love bikes. And I love biking because I have got some free-spirited people. I liked bikes with kits and my older brother's Yamaha Fazer 1.0 and Yamaha Fazer Fi V2 were the first two I liked. That's why I chose it. When I bought the Yamaha Fazer Fi V2, its price was 2 lakh 71 thousand Tk. Bought from Hafsa Mart, Dhaka. It may not be possible to express in words the feeling that I bought a bike and drove about 50+ kilometers on the same day.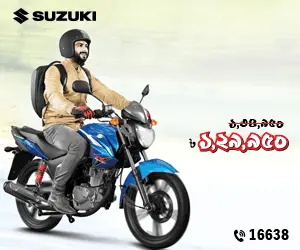 I take everything from giving tours to going to university to taking bikes. I have done full servicing of the bike 7 times in a row for 7000 kilometers. Besides, I don't allow any work to accumulate. I got 43-45 before 2500 km. I still got the same. When the air filter condition of the road and the bike gets worse, I get less for it. However, it is always close to 40.
I use Motul engine oil on the bike. Grade 10w40 full synthetic, price 1100 Tk. Motul, I run 3000 km and change the engine oil filter every time. After every 4000 km, I changed the air filter. Chain lube every 300 km. I never leave the bike dirty. I fitted Kawahara Racing Coil and Denso Iridium IX on the bike for better performance. Changed due to wheel wear. At first, I had CEAT but then I put MRF nylon zipper Fx in front and back with Pirelli diablo Rosso ll. However, it is better to change the wheel between 20 to 25 thousand kilometers.
So far I have got a top speed of 125 km Jamuna Bridge or Bangabandhu Bridge West Side. The control capabilities of this bike are truly remarkable. If there are two people on the bike, the speed increases a bit and the power slows down.
Some good aspects of the bike:
The smoothness of the bike.
The balance is very good.
A bike that is quite comfortable.
Highway performance is much better.
Braking is very good.
Build quality is good.
Some bad aspects of the bike:
Acceleration is low.
The sound changes during the long ride.
The price of Tk 2,71,000 seemed too high.
Riding with a high-speed breaker with Pelion bike is rubbing.
Good confidence is not available in overtaking.
I went to many places in Bangladesh with the bike. However, this was the longest journey from Bandarban to Dhaka via Cox's Bazar. When I bought the bike, I didn't understand anything, I just bought so much out of love. Now that I understand something, I don't think I made a mistake. My decision was right. If you want to buy a bike for comfortable travel, you can put Yamaha Fazer Fi V2 on your list of favorites. Thanks.
Written By - Marjan Chowdhury
You might also be interested in