Yamaha Going To Display Exclusive Bikes At Dhaka Bike Show 2019
Published On 04-Mar-2019 05:18pm , By Ashik Mahmud
Yamaha Motorcycles Bangladesh – ACI Motors Ltd. has announced a really interesting news, they are not only going to participate in the 5th Dhaka Bike Show 2019 but they are going to display some really Exclusive Bikes!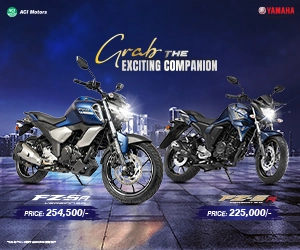 Yamaha Motorcycles Bangladesh has always been giving surprises to Bikers of Bangladesh. Therefore, it was a bit expected that they had planned something really interesting for the 5th Dhaka Bike Show 2019. They are planning to display some cool bikes which they will bring in the market in this year.
Yamaha Exclusive Bikes At Dhaka Bike Show 2019
The list definitely starts with Yamaha MT 15 – one of the most aggressive and stylish Naked Sports Motorcycle of the segment. Yamaha MT 15 was launched some months back in Thailand replacing Yamaha M Slaz and Yamaha Motorcycle is planning on launching the bike soon in Bangladesh.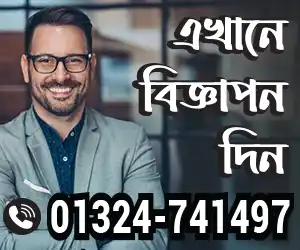 Yamaha MT 15 will be displayed at Yamaha Pavilion in 5
th
Dhaka Bike Show 2019 at Hall 3, along with some more interesting models. Another mention-able model is the Yamaha XTZ series. Yamaha Bangladesh is going to display Yamaha XTZ125 and Yamaha XTZ150. Yamaha XTZ125 is already available while the XTZ150 will be displayed for the first time.
Though limited, but there is a craze for off-road motorcycles in Bangladesh. Upon the audience response, hopefully Yamaha Motorcycles will soon launch the Yamaha XTZ150 in Bangladesh
.
They are also going to display Yamaha NMax 150 – a scooter which is built for comfort & it will be one of the most expensive scooter in Bangladesh. Yamaha NMax 150 is a really big sized scooter which has ABS in it's braking system.
Yamaha Bangladesh is going to display another two bikes – both of which are available in really limited amount – one is the Yamaha Ray ZR Street Rally, and the other one is Yamaha R15 V3 Movistar Edition. Yamaha Ray ZR Street Rally is a performance off-road scooter from Yamaha, while The Yamaha R15 V3 Movistar carries the legendary R series DNA along with the graphics from the Yamaha MotoGP Bike of 2018.
It will be a really big move from Yamaha Motorcycles as they are going to display all of these Exclusive Bikes which will not only gather the crowd and draw attention, but also please the eyes of Bike lovers of Bangladesh.
Published by Ashik Mahmud
You might also be interested in