CEMS Going To Organize 5th Dhaka Bike Show 2019 In Bangladesh
Published On 22-Feb-2019 11:10pm , By Ashik Mahmud
CEMS is going to organize 5th Dhaka Bike Show 2019 in the middle of March, 2019. It has been 5 years since the first ever Dhaka Bike Show, and the streak continues this year. BikeBD will be the online media partner of this event for the 3rd time in a row.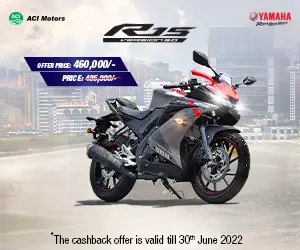 Dhaka Bike Show 2019
is the 5th installment of the streak as CEMS Global arranges Dhaka bike show every year since 2014. CEMS Global arranges this massive show for bike enthusiasts of Bangladesh and every year they get great response from everyone.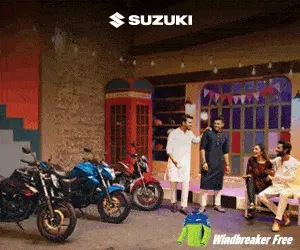 The biggest charm and attraction of 5th Dhaka Bike Show 2019 will definitely be surprises from the motorcycle companies. Every year on the Dhaka Bike Show, various companies either launches new models or give really great offers on the purchase of their models. Most of the major companies who will participate on the 5th Dhaka Bike Show will definitely give away good offers including discounts, gift offers, free registration offers, and many more. Also, there is a great chance that many companies will display and launch new bike Modelsthese gets announced, so keep an eye on BikeBD Website, BikeBD YouTube Channel, and BikeBD Facebook Fanpage.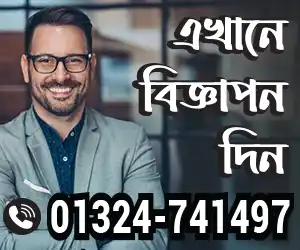 Not only motorcycle companies, but there will be other pavilions by motorcycle related companies like Helmet companies, riding gear companies and distributors, and stalls of motorcycle related products.
There could be some surprises from Motorcycle companies in Bangladesh for their fans and all the motorcycle lovers in Bangladesh. In the last even on the same banner, Suzuki Bangladesh displayed a Suzuki Hayabusa, a 1300cc Superbike for the first time in Bangladesh. Everyone was really excited to see the bike in person for the first time in life, and hopefully, this time, there will be something equally or even more surprising for bike enthusiasts of Bangladesh!
The 5th Dhaka Bike Show will take place on ICCB - International Convention Center Basundhara, in the 300 feet road, right besides Kuril flyover. The event will take place on 14 to 16th of March, 2019. The event will start at 10:30 AM each day till 08:30 PM. BikeBD is the Online Media Partner of this 5th Dhaka Bike Show 2019 and we will bring you all the latest news, offers, updates and many more straight from the venue during the whole event. The event will require a ticket which can be easily purchased in the entry gate of the venue. Not only Dhaka Bike Show, but some more things will take place on all the other halls at ICCB during the same days and events. They are, Dhaka Motor Show 2019, Dhaka Commercial Automotive Show 2019, and, Dhaka Auto Parts Show 2019. All of these events are hosted by CEMS, and not only bikes, but people who are interested in cars and other vehicles will get the chance to know more about various car brands and distributors in Bangladesh, car parts, and commercial vehicles like trucks and buses.
5th Dhaka Bike Show 2019
and its sister events will definitely be a mind pleasing experience for Bikers, bike lovers and
Petrolheads
of all kind in
Bangladesh
! BikeBD will have a small pavilion in the event & we will bring some surprises to the bikers from our end.
Published by Ashik Mahmud
You might also be interested in