Yamaha M Slaz Review !! Based on 5000 Km Test Ride By Team BikeBD
Published On 12-Oct-2016 12:29pm , By Saleh
Over the years Yamaha is well known for its engineering, absolute quality and that special feeling that this is the BEST in the business (Source). When I tested Yamaha FZ150i I came to know the awesome machines what Yamaha makes & why Yamaha is always one step ahead then Honda & even further ahead of Suzuki in the premium segments. Welcome everyone to the BIKEBD TEST RIDE REVIEW of one of the most hardcore bike of 2016 Yamaha M Slaz, and here is Yamaha M Slaz Review- Based on 5000 Km Test Ride By Team BikeBD.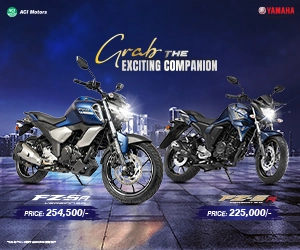 Yamaha M Slaz Review- The Overview
Yamaha M Slaz was launched in Thailand in December 2015 & the same machine under the name of Xabre was launched in Indonesia by Motogp King Valentino Rossi.
In January of 2016.M Slaz was introduced in Bangladesh by ERS Global Limited. At first they showed us a sample unit which was specially shipped by air and then in April of this year the first lot (24 units) was delivered to the pre booking customers.
YAMAHA M Slaz Review - The Features
The new Yamaha M Slaz is the premium 150cc street machine directly developed on the backbone of legendary sports model Yamaha YZF R15 V2.0. Though M Slaz developed on that machine it comes with some added and revised feature to make its own identity on the road and here are those.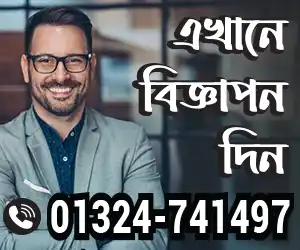 * Full LED Headlight: The headlights use LED technology emits Lamp light is more focused and brighter, more energy efficient and durable.
* Full Digital Speedometer: The dashboard display and the fully digital speedometer giving the impression of sporty and exclusive.
* Aluminum Rear Arm: Aluminum rear arm is strong and light to boost driving stability.
* Delta Box Frame: Adopting the framework delta box solid, very stable when maneuvering at high speed.
* 150cc water cooled engine with 6 Speed gear box: 150cc engine that powered give maximum performance as well as optimum fuel consumption.
* Wide Tubeless tire: Wide tires with 110/70 front and profile 130/70 rear has a high traction and safe to use on sharp bends and challenging terrain.
* Wide Handle Bar with Big Bike Switch: Wide handle design for maximum riding comfort and 3 key features in 1 cut off / on and innovative engine starter
* Inverse Front Suspension: Solid suspension, driving, more stable and minimal vibration.
* Ignition Key: On the fuel tank, with a key shutter for security issues. The ignition system is MT style which is seen features in Yamaha 700-900cc bikes.
Yamaha M Slaz Review on Engine & Transmission
Yamaha M Slaz is powered by a 150cc water cooled engine which has a 6 speed gear box. The bike's engine is exact same of Yamaha R15 V2.0 as we mentioned before but the performance figure is tune down.
The engine of Yamaha M Slaz delivers 16.1 BHP & 14.3 NM TORQUE (16.8 BHP & 15 NM for R15 V2.0).The bike is a class of its own. It weighs only 135 kg which is very good in the heavy traffic of Bangladesh.
Yamaha M Slaz Review on Looks & Style
The first impression of the bike is that unlike R15V2 or Fazer the bike doesn't have an elegant looks but rather an aggressive attitude. You can sense that the designer looked at the cartoon character angry bird while they made this bike. The seating position of Yamaha M Slaz is a bit awkward which gives more an image of off-roading style more than sporty or commuting style.
I personally didn't like the speedometer as the color is a bit clumsy though at night time it looks good. There are standard warning lights like radiator coolant & wiring warning lights but it missed out from installing a Gear Indicator.
The switch gears are of best quality, yes the MT ignition switch does takes a bit of a bothering but the worst part is the horn, it is so deep on the inside that many a times which pulling the clutch and honking it makes a bit of a problem, & many times you turn on the indicators while trying to reach for the horn.
The sound of the horn is strong, but I didn't like the way they put the duel accelerator cable, in most bikes the cable comes under the accelerator but with this it came over it so sometimes when you put your helmet on the looking glass the cables becomes venerable.
Yamaha M Slaz Review on Brakes & Suspension
I have no complain about the suspension and tires of Yamaha M Slaz. But it will take around 2000-2500 km for both of them to come into their best. The tires are a bit soft company but the grip is just out of the world. In Satchori I was doing corning with the bike at 90 km/h in torrential rain and the foot peg was kissing the tarmac.
The bikes has shorter wheelbase so on technical terms it is not good for round the clock high speed corning but not for a while the bike made me feel that. It stayed awake and it is always active, it is very tough to make the bike misbehave & even if it does the bike will come back to its natural behaviors.
So is the bike smooth, yes it is but there are some small vibration which you will feel in the low rpm but every bike have that and it is natural to have some vibration in the bike. At high speed there are no vibrations at all and the braking and corning you feel immense amount of confidence & feedback from the bike.
Suspension works well on bumpy roads but on roads which are broken the front suspension is a bit handful, the rear suspension stays hard when you ride it for the first time but with time it will become softer.
RIDE & Experience with Yamaha M Slaz
Riding the Yamaha M Slaz for 5000 km was something real fun and experienced some lovely moments. After the test ride here I would like share some findings on the bike from which you may get some clearer picture of the machine.
For starter the bike lacks instant acceleration or in other terms there is no READY PICKUP, but once you go over the gears you feel something special is happening, the chassis and tires hold the bike on the road & make sure it stick on the asphalt like it is glued on it & the brake are designed in such a way so that no matter what the tires will nailed on the road to stop you from having to hit anything you don't want to.
The rear view mirrors are good and wide spread, good enough for both highway ride and city ride. The handle bar is strong enough and in 5000 km of testing the bike of which 2000 km was on the highway I felt no back pain from my shoulder or elbow. I rode in the rain for 14 hours and expect for the seat to be a bit hard I had some pain on my bump.
The seating position is a bit awkward; it is not comfortable for riders who naturally ride commuting bikes. As in this bike you seat in a straight pasture but the legs are behind the normal position hence giving you a mix of sports bike.
Some More on Yamaha M Slaz Review
As a rider the bike is awesome, you get so much confidence and feedback from the bike that you get to feel that you live in a different planet, not for a moment you feel that anything in this planet can go wrong & even if it does the bike will come back to aid you.
Headlight of the bike isn't powerful enough for long distance ride and fuel tank of the bike is way too small for the same purpose as well. If two grown up seats on the bike it will be very difficult experience to ride on the bike.
Both the seats are hard & to be honest not good for long distance ride but the worst thing is the pillion seat. The pillion seat is not that comfortable neither there is any gap between two seats like you see in R15V2; so you seat by touching the riders shoulders which is very annoying if the bike does some hard brake.
The chassis and suspension alone with the brakes and tires are epic and because this is the same engine as Yamaha R15 V2 but slightly detune there is nothing too much left for this bike to prove.
Talking with Haunt Riders Stunt Rider Mithun Mridha he said that the bike is very good machine for stunt riding; you can perform great stoppie with this bike because it is no loyal to its controlling.
Final Verdict on Yamaha M Slaz Review
Yamaha M Slaz is a very serious bike; it gives you the impression that is it always race ready & it will attack the prey whenever it is ready. The bike don't have tarmac ripping acceleration but when it comes on about control & stability I can't still find anything in the menu to beat it (except for R15V2 & we are still to test CBR and CB Streetfire for 5000 km)
The bike lacks practicality & comfort and in wet days you will want it to move as slow as a tortoise coz if you ride it anything over 40 km/h in the rain the total back end of your dress will be ruin. I respect this bike for its sheer engineering, this bike is an example of what YAMAHA is all about and why they are the 2nd most successful bike company in Bangladesh over the past 5 years in the performance bike segments but if you talk about it as a bike for daily commute it is on a different planet.
PROS:
Awesome engine & gearbox.
Fantastic brakes and chassis.
Good mileage.
Good mid & high range acceleration.
Build quality and finished quality are the best in the business.
Suspension is good for bumpy road.
Most of the spare parts match with R15V2, which is good news.
CONS:
Headlight not that powerful.
No rear mud guard so if you ride over 50 km/h in the rain your back side will be ruined.
No front guard for engine & radiator to save it from dust and mud.
Pillion seat not comfortable.
Suspension not good for roads which have pot holes.
MT ignition switch is sometimes a headache & if water enters in it the ignition causes problem.
Price of spare parts are way too high.
Yamaha M Slaz Performance Figures
During our testing we achieved a top speed of: 128 km/h (but more can be achieve)
Mileage in Dhaka city: 38-42 km/l
Mileage on Highway: 42-45 km/l
Yamaha M Slaz Specifications:
[table id=183 /] Showroom: ERS Global House#300 B, Road# 14A, Block#A, Bashundhara Residential Area,Dhaka,Bangladesh. Hotline: 01930 777 111, 01789881122
FAQ- Frequently Ask Question:
1. What is the smallest motorcycle from Yamaha?
Ans- The smallest motorcycle from the Yamaha is Yamaha SR400.
2. What is the meaning of Yamaha Logo?
Ans- The meaning of the Yamaha logo is the three tuning forks represent the link of the three business that is production, sales and technology.
3. Who is the CEO of Yamaha?
Ans- The CEO of Yamaha at now is Yoshihiro Hidaka.
Related Article You May Like:
Read By Category:
Thank you all. For further updates keep visiting our website and subscribe to our BikeBD Youtube channel, also stay connected to our BikeBD Facebook Fanpage. To see the details of Yamaha Bike prices in Bangladesh and the Yamaha showroom addresses near to you visit BikeBD.Com.
You might also be interested in