Motorcycle Handlebar – Clip-On Split Handlebars
Last updated on 25-Nov-2023 , By Saleh
In modern motorcycles, the clip-on type split handlebars are a type of handlebar that comes with varied features in counter to conventional handlebar options. Whatsoever, if you consider a motorcycle as an aircraft then surely the motorcycle handlebar is the control Yoke or the steering wheel of that and is the main controlling element of the motorcycle where various controlling features are featured accordingly such as the brake & clutch levers, controlling & navigation switches, etc.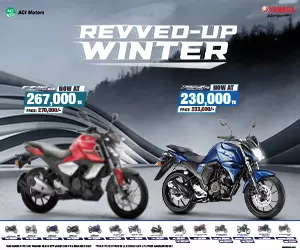 Motorcycles the clip-on type split handlebars are a type of handlebar
Thus modern motorcycle handlebar not only controls the front wheel, therefore, the entire motorcycle and also features other controlling keys and enhancements. Meanwhile, though we can see various categories and type so motorcycles are now available in the market, and on the roads but the handlebar options are very limited and only two variants are available for motorcycles there.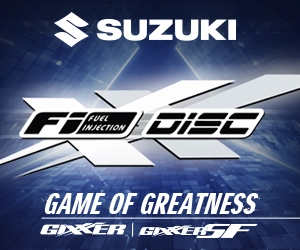 After the conventional pipe handlebars, these days split type clip-on handlebars are very widely popular in the market, especially among the young generation people. Clip-on type split handlebars are generally used in fully faired sportbikes and also in naked street-sport bikes. Clip-on handlebars actually come with a 3-part assembly that features a fixed handlebar position, and a fixed range of maneuvering, and it is intentionally featured for rigid and aggressive styled riding ergonomics.
Therefore, clip-on split-type handlebars are not flexible as pipe handlebars which can be easily customized for different controlling and riding positions which is truly not advisable for aggressively sport category motorcycles. Hence in such a rigid condition, the motorcycle rider needs to cope with motorcycle riding and controlling behavior patterns and fit in accordingly. Thus, altogether it ensures premium control and balance matching the motorcycle ergonomics.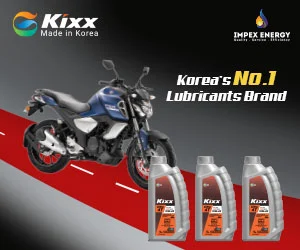 Accordingly, you can see, split handlebars are a dedicated option for a specific type of motorcycle. But it has an integrated advancement that looks cool and gives a motorcycle rider a sporty feeling. That's why modern motorcycle manufacturers also are featuring split-type handlebars on their common street naked motorcycles and even in commuter category motorcycles. So whatever the commercial reasons clip-on type split handlebars have some integrated advancements as well drawbacks but surely that is an attractive feature in low-end motorcycles.
You might also be interested in